In a world where modern conveniences have replaced many outdoor activities and social interactions, the concept of gardening has evolved beyond its roots of providing food security. As our homes have turned into offices and multiplexes, and virtual appointments have replaced physical visits, a sense of social disconnect has emerged. To address this issue and foster a stronger sense of community, the growing trend of community gardening offers a refreshing solution. It stands as stands as a beacon of hope, cultivating not only plants but also stronger bonds among individuals and neighborhoods.
Community gardening is a shared endeavor that involves residents coming together to cultivate and maintain a garden in a communal space. This movement has been gaining momentum across the globe as people recognize its numerous benefits, both for individuals and the broader community. In this blog, we will explore the bountiful advantages of community gardening, from fostering a sense of belonging to promoting physical and mental well-being.
We abuse land because we regard it as a commodity belonging to us. When we see land as a community to which we belong, we may begin to use it with love and respecto make a positive impact on the world.

–Aldo Leopold
How Community garden Works?
Community gardens operate on the principles of shared cultivation and collective responsibility. These gardens are typically developed and maintained by individuals or groups who share a common interest in gardening and fostering a sense of community. The land is divided into individual plots, where gardeners can either cultivate their own produce or work together to share the harvest.
There are several types of community gardens, each with unique goals and characteristics:
1. Plot Gardens: In this model, individuals or groups rent a plot of land and take full responsibility for cultivating and managing it. They own the produce they grow and enjoy the fruits of their labor.
2. Residential Gardens: These gardens are becoming increasingly popular in urban areas, where individuals living in the same complex or neighborhood come together to create and maintain a shared garden. The harvest is divided equally among the participants.
3. School Gardens: With a focus on education and awareness, school gardens involve students in the process of cultivating and learning about the importance of soil testing, organic fertilizers, and seasonal crops.
4. Entrepreneurial Gardens: In this model, organizations or businesses open their land to local farmers, aiming to create jobs and uplift the community by sharing the profits generated from the garden's produce.
5. Therapy Gardens: Often found in rehabilitation centers, therapy gardens not only produce medicinal plants but also prioritize improving mental health by reducing stress and fostering social connections among individuals.
Regardless of the specific type, community gardens are typically managed by a collective of volunteers, consisting of local residents and community members. This group takes charge of garden maintenance, financial management, and overall decision-making.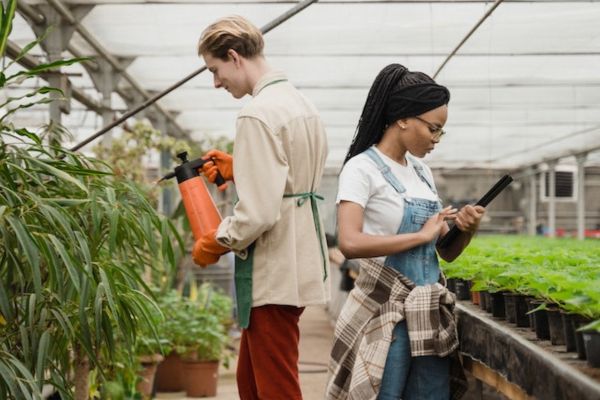 What are the benefits of Community gardens?
This movement has been gaining momentum across the globe as people recognize its numerous benefits, both for individuals and the broader community. The direct & indirect benefits of community gardens are many. Community gardens  offer benefits right from providing space for those who are not so blessed to have own land or an opportunity to grow  to reconnect with nature. Lets o explore the bountiful advantages of community gardening, from fostering a sense of belonging to promoting physical and mental well-being.
1. Fosters a Sense of Belonging:
Community gardening brings people together, transcending age, race, ethnicity, and socioeconomic backgrounds. By working side by side, individuals forge strong connections with their neighbors, creating a sense of belonging and camaraderie within the community. The shared goal of nurturing plants and the garden space itself fosters a spirit of cooperation and teamwork, breaking down barriers and promoting inclusivity.
2. Encourages Environmental Stewardship
Community gardens serve as living classrooms for environmental education. Participants learn about sustainable gardening practices, composting, water conservation, and the importance of biodiversity. These gardens often incorporate native plants and organic gardening methods, promoting a healthier ecosystem. As people become more connected to the land and understand the impact of their actions, they are more likely to become responsible stewards of the environment.
4. Provides Access to Fresh and Healthy Produce
In urban areas, accessing fresh and affordable produce can be challenging, particularly in food deserts where access to grocery stores is limited. Community gardens address this issue by bringing fresh produce directly to the neighborhood. As residents cultivate fruits, vegetables, and herbs collectively, they can share the harvest, ensuring everyone has access to nutritious food options. This approach not only improves food security but also encourages healthier eating habits within the community.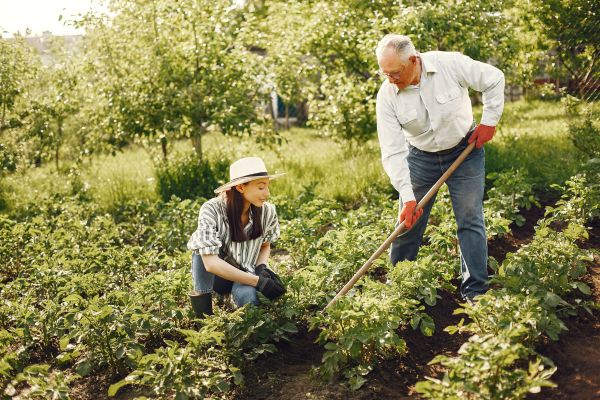 6. Supports Physical Health
Community gardening is a physical activity that provides a range of health benefits. Gardening involves tasks such as digging, planting, weeding, and harvesting, which promote physical movement and exercise. Engaging in regular gardening can improve cardiovascular health, enhance flexibility, and help maintain a healthy weight. Moreover, spending time outdoors and getting exposure to sunlight can increase vitamin D levels, which is essential for bone health and overall well-being.
7. Boosts Mental Well-being
Amidst the hustle and bustle of modern life, community gardening offers a serene retreat. Gardening has been shown to reduce stress, anxiety, and depression. The act of tending to plants and observing their growth can be therapeutic, providing a sense of accomplishment and purpose. Additionally, the social aspect of community gardening helps combat loneliness and social isolation, enhancing mental health and emotional resilience.
8. Creates Green Spaces and Improves Aesthetics
Community gardens breathe life into urban landscapes, transforming vacant lots or neglected spaces into vibrant green oases. These green spaces beautify the neighborhood, making it more visually appealing and enjoyable for residents. The presence of community gardens can also increase property values, making the area more attractive to potential homebuyers and businesses.
9. Enhances Educational Opportunities
Community gardens offer rich educational opportunities for both children and adults. Schools often incorporate community gardens into their curriculums, teaching students about plant life cycles, ecological systems, and sustainable practices. Moreover, gardening provides a hands-on approach to learning, making complex concepts more tangible and engaging.
10. Promotes Inter-generational Learning
Community gardening bridges the generation gap, creating opportunities for young and old to learn from each other. Older gardeners often have a wealth of knowledge and experience to share, while younger participants can bring fresh perspectives and technological skills to the table. This inter-generational exchange nurtures a sense of mutual respect and understanding.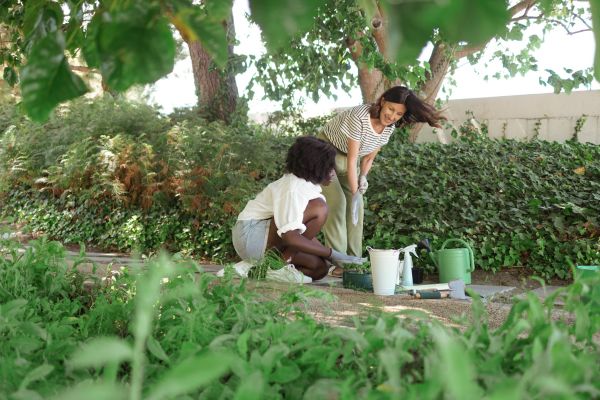 11. Strengthens Neighborhood Safety
Active community gardens become focal points within neighborhoods, attracting residents to gather and engage in positive activities. As more people spend time in the garden, it naturally increases the eyes on the street, making the area safer and reducing the likelihood of crime and vandalism.
12. Instills a Sense of Empowerment
Community gardening empowers individuals to take control of their surroundings and make a tangible difference. When people see the fruits of their labor bloom and witness the transformation of once-barren land into a flourishing garden, they feel a sense of pride and accomplishment. This empowerment can spill over into other aspects of their lives, fostering a proactive and engaged community.
Community gardening is more than just a hobby or a pastime. It is a powerful force for positive change, nurturing not only plants but also the well-being of individuals and the environment. By fostering physical health, mental well-being, environmental consciousness, and social cohesion, these green spaces contribute to the growth of stronger, healthier, and more connected communities. As the movement continues to flourish, the benefits of community gardening will continue to bear fruit for generations to come.
So, let's roll up our sleeves, pick up our shovels, and join hands in this beautiful journey of cultivating health, environment, and togetherness through community gardening.