I, for one, did not know what Diwali was until I started working for an Indian-based company several years ago. My co-workers were preparing for the Holiday; everyone was in a joyous mood, sharing their stories on how they would celebrate Diwali. I was intrigued to learn everything about the biggest and most important festival celebrated in India – DIWALI. 
It is the Most Wonderful Time of the Year

for a lot of my friends – It's DIWALI Season!
Diwali, also called Deepavali or festival of lights, is observed by Hindus, Sikhs, Jains, and some Buddhists worldwide. It is a five-day festival that usually falls from the end of October to November. Diwali is associated with Lakshmi, the goddess of wealth and prosperity. Diwali means "row of lights." Pre-Diwali preparations begin with cleaning inside and outside the home, decorating with colorful candles and flowers, making big purchases and new outfits.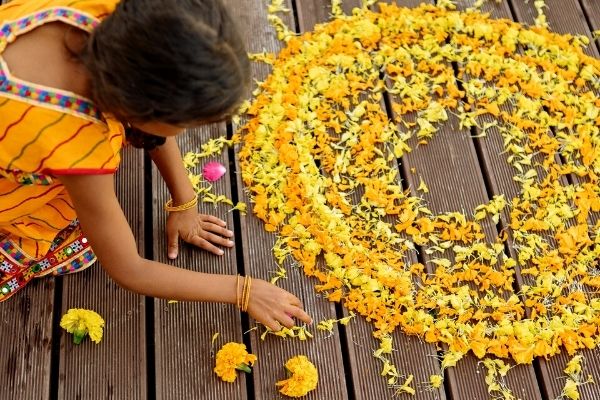 During Diwali, people visit loved ones, exchange sweets and gifts, celebrate with bursting crackers, and even play card games in some communities. The essence of Diwali is that it is celebrated with family, friends, and community- it is just wonderful.
Diwali is the time of year to spread joy, exercise your generosity to the fullest, and most of all, celebrate good over evil. Whether you are giving or receiving gifts, visiting, or hosting guests, we recommend using the TIWIW app to help you prepare for Diwali.
TIWIW stands for This Is What I Want.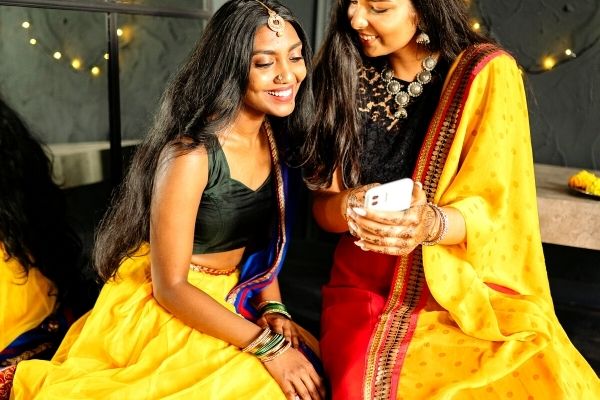 Giving and receiving gifts during Diwali is like Hanukkah and Christmas; it can become stressful because you run out of ideas and waste time thinking of what to give. The benefit of the TIWIW app is that it assists both the giver and the receiver. Share your wishes and receive exactly what you want. Why not make it easy? Overall, TIWIW follows conscious consumption for purposeful living and avoids clutter, wastage, extra time spent, and the stress of wondering if someone will like or use what you are giving them.
One of TIWIW's newest influencers, @theinfiniditegirl, says, "We all love to receive gifts, and we would rather something we want instead of something that we don't like." The TIWIW group loves this because it fits our mission in many ways. TIWIW's motto is spreading joy by making life simpler in every way possible in a sustainable lifestyle.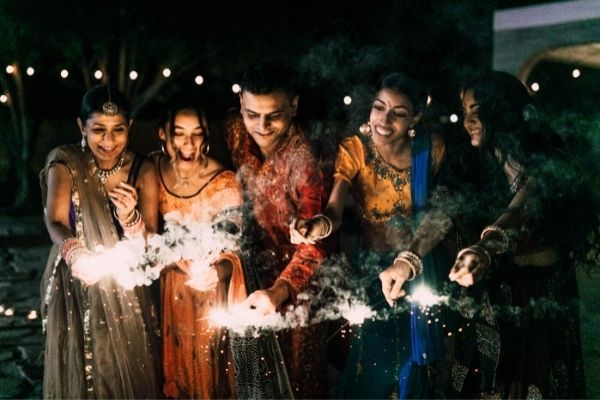 The fifth day of Diwali, Bhai Duj, is dedicated to brothers and sisters spending time together. A brother visits his sister's home and carries gifts for her.All sisters out there, express your wish on TIWIW and get your brother to bring you what you wish to have. Give him the satisfaction of fulfilling your wish while seeing your wish coming true. 
From Your TIWIW Friends: "May the Divine Light of Diwali spread into your life Peace, Prosperity, Happiness, and Good Health."
Each of us has a "Diwali' like moment in our culture and lifestyle where we look for exchange, share, and celebrate.
TIWIW encourages you always to spread joy and share them with us on Instagram using #tiwiwmoment. Use the TIWIW inspiration board to increase your ideas and add them to your wish list, so your family and friends get you what you really want. 
– Blog by a proud TIWIWer

To get your wishes fulfilled, spread happiness
and adopt a conscious lifestyle, checkout the TIWIW App now!