In a world brimming with ceaseless distractions and rapid transformations, the essence of living mindfully and consciously has surged into profound relevance. This lifestyle transcends the mundane rhythms of daily existence, compelling individuals to choreograph their actions deliberately, attune themselves to their surroundings, and forge a profound connection with their inner being. The tapestry of mindfulness and consciousness unravels through purposeful choices that harmonize with personal principles, nurture well-being, and contribute benevolently to the broader mosaic of human existence. Amidst the labyrinth of contemporary living, the pursuit of a mindful and conscious lifestyle presents a gateway to heightened authenticity, purposeful existence, and a harmonious communion with both self and the external world.
The only way to live is by accepting each minute as an unrepeatable miracle.

-Tara Brach 
Discovering the realms of a mindful and conscious lifestyle encompasses weaving intentional rituals into your daily cadence, fostering a symphony of awareness, unwavering presence, and poignant engagement with the world that envelops you. Presented below are insightful habits that beckon your consideration: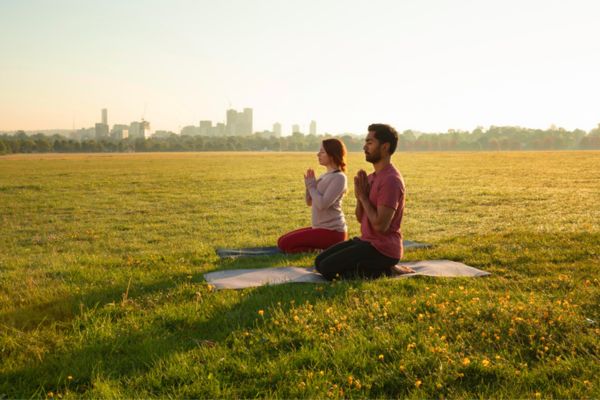 1. Morning Self-care Rituals
Begin your day with mindfulness practices such as meditation, deep breathing, or journaling to set a positive tone for the day ahead. Set intentions for the day and create a method that allows you to follow through. By acting intentionally, we become more conscious of the ingredients and information that feeds our bodies and minds. 
2. Gratitude Practice
Gratitude is a potent antidote to negativity and stress. Cultivate a daily gratitude practice by acknowledging the positive aspects of your life. Whether through journaling or a simple mental note, focusing on what you're grateful for fosters a positive mindset and deepens your connection with the present moment. Start or end your day by reflecting on things you're grateful for. By acknowledging the little aspects of life, you are able to cultivate a positive outlook and increase awareness of life's blessings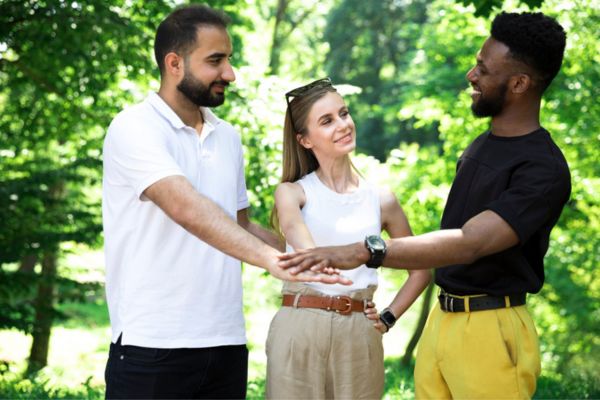 3. Connecting with Nature
The natural world has a profound impact on our well-being. Spend time outdoors and connect with nature. Whether it's a walk in the park or simply gazing at the sky, nature can help ground you in the present moment. Spending time outdoors is a great way to be alone with your thoughts, reflecting on your goals, values and actions and making adjustments as needed to stay on track. Taking a walk-in nature also fosters mindful movement, which allows you to focus on the sensations of your body, and enhances body-mind connection. 
4. Single tasking
Contrary to the prevailing myth of multitasking, focusing on one task at a time is a cornerstone of mindfulness. Engage fully in the task at hand, whether it's working on a project, cooking a meal, or having a conversation. Single-tasking enhances your concentration, productivity, and overall sense of presence.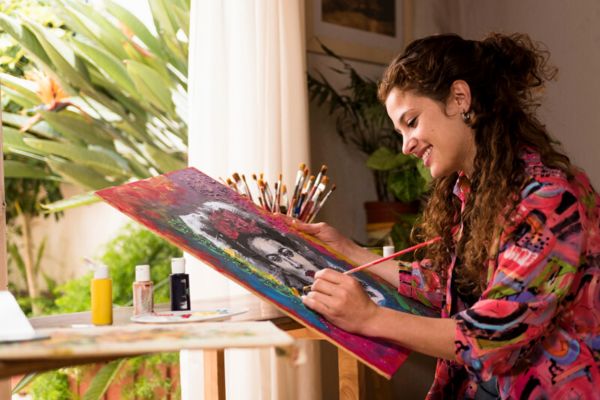 5. Enhance your sleep schedule   
Create a calming bedtime routine to signal to your body that it's time to wind down. This can include reading, gentle stretches, or relaxation techniques. Having a bedtime routine can significantly improve your sleeping schedule, which in turn increases productivity, focus and allows you to begin your day on a positive note.  
6. Mindful Breathing
Breathing is a constant companion, yet we often overlook its power. Throughout the day, take moments to focus on your breath. Deep, intentional breaths can help calm your mind and bring you back to the present. Taking breaks during work is essential and spending some time meditating or doing some breathwork is a great way to put your mind and ease and allows you to fully focus on important tasks throughout the day. 
7. Journaling 
Journaling provides a safe space to explore your thoughts, emotions, and experiences. Whether it be about expressing gratitude, writing down intentions or just penning down your thoughts, journaling sums up to be an effective way for one to express themselves. Maintaining a journal allows you to keep track of your day, enhance self-awareness and gives you the opportunity to process your thoughts and feelings productively.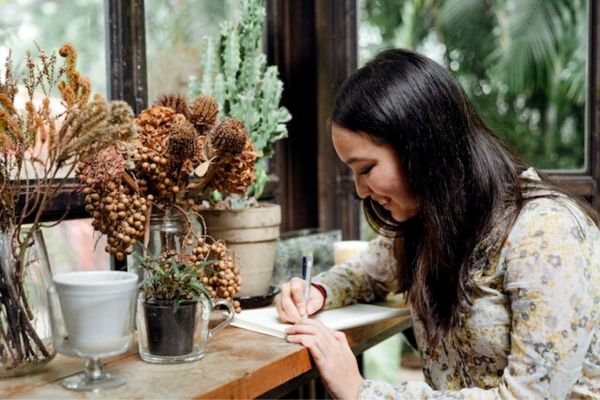 8. Communication 
Set out some time in the day for the people around you. Interacting with your loved ones can take your mind off things and put you in a better mood. Listening to them talk about their day can allow you to be there for them and therefore nurture positive relationships.  
9. Evening Reflection
As your day comes to a close, take a moment to reflect on your experiences. Acknowledge your achievements and areas for growth, releasing any tension or worries that may have accumulated. This reflective practice prepares your mind for restorative sleep and sets the stage for a mindful morning.
10.Compassion Practice
Extend compassion not only to others but also to yourself. Treat yourself with the same kindness and understanding that you offer to loved ones. Practicing self-compassion reduces self-criticism, fosters self-love, and deepens your sense of connection with all beings.
Sustaining a mindful and conscious lifestyle requires consistent effort and intention. The journey is not about perfection but rather a continual process of self-discovery and growth. Start with a few that resonate with you, and gradually integrate more into your routine as you become more comfortable with the practices. The journey toward a mindful and conscious lifestyle is a continuous one, characterized by growth, self-discovery, and a deeper connection to yourself and the world.
 
 As you navigate the complexities of modern existence, remember that cultivating a mindful and conscious lifestyle is a gift you give to yourself—one that nurtures your soul and allows you to truly thrive in every moment.