The concept of self-care was introduced many centuries ago, however its modern understanding and application have evolved over time. Although self-care has been an integral part of many cultures and philosophies, lately we look at it as more of a luxury than a necessity.
Over the years, workplace dynamics have changed, and we now live at a much faster pace than we did before. We often find ourselves juggling numerous responsibilities, leaving little time to tend to our own well-being. In such a case, Self-care acts as a way for us to slow down, check-in with ourselves and disconnect from our daily monotonous routines. However, neglecting self-care can have detrimental effects on our physical, emotional, and mental health. It involves taking active steps to recognize and respond to our needs with compassion and attentiveness, ultimately building a positive relationship with ourselves and overall health and resilience.
Self-compassion is simply giving the same kindness to ourselves that we would give to others

-Christopher Germer
WHAT DOES A SELF-CARE ROUTINE ENTAIL? 
In contrary to what we see online, our self-care routines don't always have to be aesthetic and elaborate. Often times when we explore lifestyle videos on our social media feeds, we tend to focus on the visual appeal of it rather than understanding the genuine implications of it on our lives.
Your self-care routine is personal to you so make it as short or elaborate as you like. Some may want to dedicate an entire evening to doing self-care activities or some may only want to spend 10-15 minutes on themselves. Both options are perfect! A few self-care ideas would be:
Lounging on your couch and reading your favorite book
Lighting a candle and meditating / journaling
Baking your favorite cookies while listening to your favorite music
Taking a long 'everything' shower – make it the longest shower of the week!
Getting organized
Or any other simple activity that doesn't require spending money but only spending time with yourself.
Remember to customize your self-care routine as much as possible. You could always try activities that are outside of your comfort zone but try and stick to activities that make you feel most rested and at peace.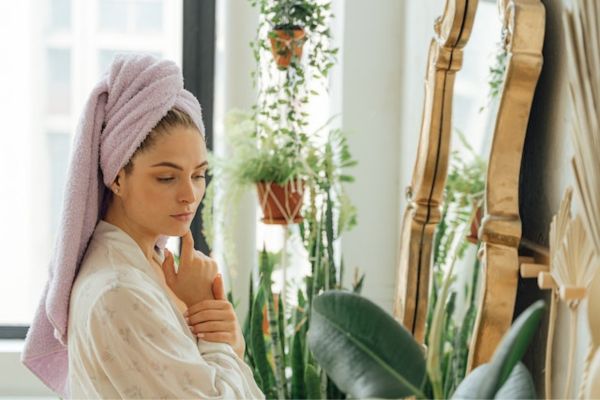 WHAT ARE THE CORE BENEFITS OF HAVING A SELF-CARE ROUTINE ?
Building a self-care routine offers a myriad of benefits that can significantly enhance our overall quality of life.
1. Improved self-image 
By doing activities that make you happy, you give yourself attention. You are listening to your mind and body. Self-care is a great way to become friends with yourself. By showering yourself with love you are likely to achieve increased motivation, increased productivity, increased self-confidence, positive body image and you allow yourself to become much kinder to yourself and those around you.
2. Increased Productivity
Setting boundaries and expressing your intentions are crucial when practicing self-care Contrary to the belief that self-care is time-consuming and counterproductive, a well-structured self-care routine can actually boost productivity. Taking short breaks during work or studies to engage in self-care activities, such as stretching or deep breathing, can rejuvenate the mind and enhance focus. When we take care of ourselves, we're better equipped to tackle tasks efficiently and with a clearer perspective.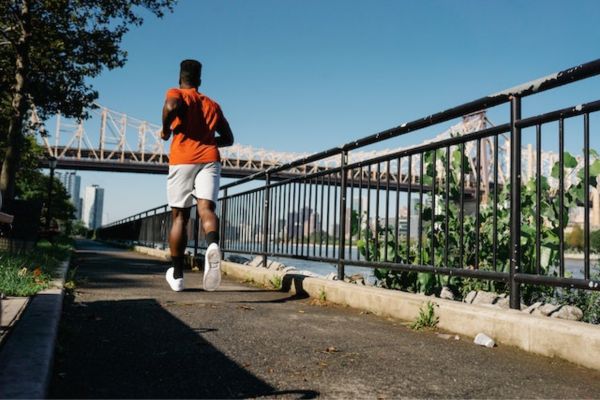 3. Improved physical and mental well-being 
Engaging in regular exercise, maintaining a balanced diet, ensuring adequate sleep, and practicing mindfulness are vital components of a comprehensive self-care routine. Self-care does not have to be centered around slow-paced activities. Doing an intense cardio or HIIT session are also great ways of showing care for your body.
Exercise: Exercise releases dopamine, also known as the 'feel-good' hormone. Working out fosters pain-relief, mood enhancement, improves immune function and fosters mind-body connection, promoting mental clarity and emotional balance.
Diet: Provides essential nutrients for optimal body and brain function, supports cognitive and emotional well-being, and strengthens the immune system.
Sleep: Crucial for mental and physical restoration, supports memory, emotional processing, and problem-solving abilities.
Mindfulness: Combines with other self-care elements to reduce stress, improve focus, and align physical and mental wellness.
4. Strengthened Relationships
Building a self-care routine doesn't mean withdrawing from social interactions; in fact, it can lead to improved relationships. As mentioned before, by being kind to yourself you are more likely to be kind to those around you. When you prioritize your well-being, you become more attuned to your emotions and needs. This self-awareness enables us to communicate effectively and set healthy boundaries in our relationships. When we're emotionally balanced, we're more capable of empathizing and connecting with others on a deeper level.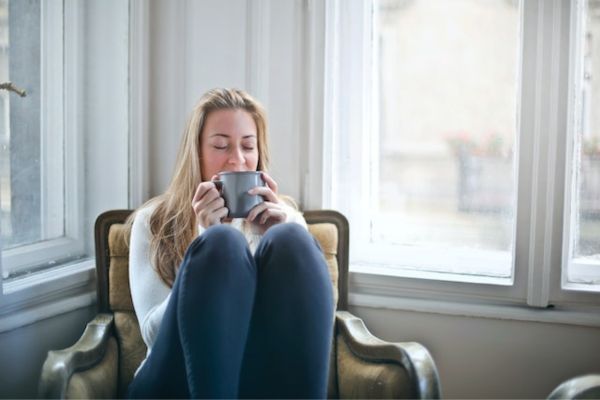 5. Improved sleep 
Taking the time to disconnect from work prevents you from having a restless mind, giving you better quality sleep. Meditating or journaling before going to bed is an optimum way to put your mind at ease. Writing down or drawing your thoughts allows you to respond to them productively, reducing stress and anxiety. Lighting a candle or spraying some relaxing scent in your room, using a face mask, and just putting your body in a resting state can notably enhance your overall sleep experience.  
6. Prevention of Burnout
The phenomenon of burnout has become increasingly common in today's demanding world. Neglecting self-care can exacerbate the risk of burnout, leading to physical and emotional exhaustion. By implementing a self-care routine, we establish a defense mechanism against burnout. Regularly disconnecting from work or other stressors and engaging in enjoyable activities helps us recharge and maintain a sustainable level of energy.
Begin by reflecting on how you currently spend your free time. Make small changes and tailor your routine in a way that is more productive and doesn't make you feel lethargic. While self-care is about slowing down, it is also about doing activities that retain or give you energy. Almost like putting yourself on charge! Make sure to take breaks during work time to protect yourself from severe burnouts. You can always afford to take some time off work if it's coming at the cost of your well-being.
Look after yourself, you are your best companion!