Digital media is at the forefront of the world. Over the years, technology has become a bigger part of our lives and we now rely on it for every little thing. Even though technology has contributed to the betterment of the society, it has also led to the downfall of human connection in more ways than one. In recent years, after the COVID crisis, we have been able to identify the ways in which technology paralyzed us and forced us to live in a digital world, rather than appreciate the physical world that functions around us.
So, in this world where technology is ubiquitous and constantly vying for our attention, it can be easy to get lost in the noise. From social media platforms to streaming services and beyond, we are constantly bombarded with notifications, emails, and messages. It can be difficult to disconnect and find a sense of calm amidst the chaos.
Minimalism is about intentionality, not deprivation.

-D. Stojanivic
This is where digital minimalism comes in, offering a path towards a more conscious and intentional way of living. Digital minimalism introduces the idea of being more aware of the information we consume online and the intention with which we consume it. It is the practice of intentionally limiting the amount of time and attention we give to technology, with the aim of enhancing our wellbeing and overall quality of life. It involves evaluating that digital tools are truly necessary and beneficial to our lives, and minimizing or eliminating those that are not. Many online sources, including TIWIW encourage readers to think about spending more time offline however, given the fast pace of our lives, observing a complete digital detox can be difficult.
By consciously using digital devices and platforms, we can create more space for the things that truly matter, such as relationships, hobbies, and personal growth. So how exactly does digital minimalism impact conscious living? Let's take a closer look.
Ways in which digital minimalism fosters conscious living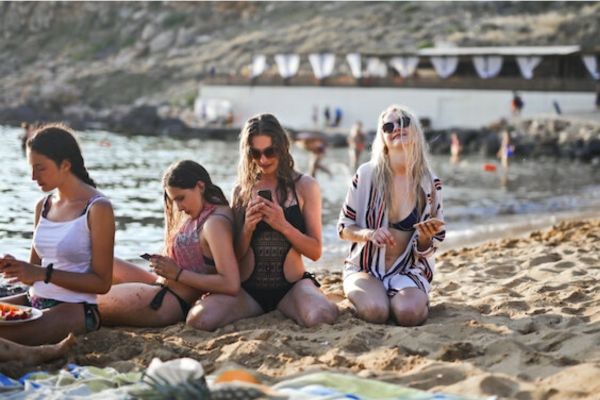 1. Less Distraction, More Presence
Think about the information you consume online. One of the main benefits of digital minimalism is that it helps us to be more present and engaged in the world around us. When we're constantly checking our phones or scrolling through social media feeds, we're not fully present in the moment. We may be physically present, but our minds are elsewhere.
By reducing our dependence on technology and limiting our screen time, we can create more space for real-world experiences and interactions. We can be more present with our loved ones, engage more deeply with our surroundings, and cultivate a greater sense of mindfulness and awareness.
2. More Meaningful Connections
In today's hyper-connected world, it can be easy to have hundreds or even thousands of "friends" or "followers" online, but still feel isolated and disconnected in real life. Digital minimalism can help us to cultivate more meaningful connections with others, both online and offline.
By intentionally limiting our use of social media and other digital platforms, we can focus on building deeper, more authentic relationships with the people who truly matter to us. We can also create more space for in-person interactions and shared experiences, which can be far more fulfilling than online interactions.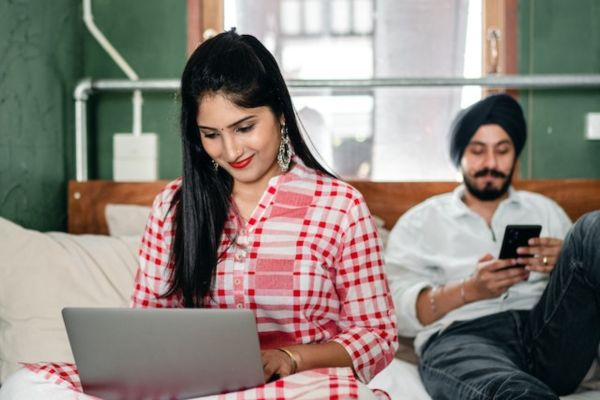 3. Lesser spending pressure
A lot of the things that we purchase are a result of peer pressure. Social Media is a way for people to show-off things that they own and they process they make us feel like we are missing out. This causes us to compare ourselves with our peers and indulge in impulse buying. By tuning off social media for a while, we are able to identify products that we really need and products that we will actually use
4. Cleaner Mind, Cleaner Space
Excessive use of technology has been linked to a range of mental health issues, including anxiety, depression, and sleep disturbances. By practicing digital minimalism, we can reduce our exposure to these negative effects and improve our overall mental wellbeing.
When we limit our time on social media and other digital platforms, we are able to identify parts of our lives that can be improved. Spending an increased amount of time offline allows us to focus on our mental health. A better mental health allows us to foster a cleaner lifestyle as we become more conscious about the thoughts, products and information that we consume.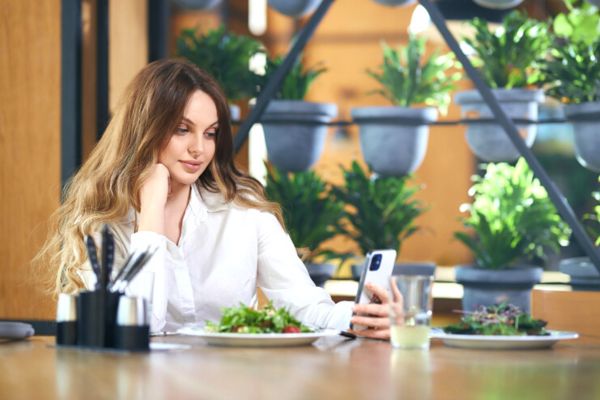 5. Greater Productivity and Creativity
Another key benefit of digital minimalism is that it can enhance our productivity and creativity. When we're constantly distracted by notifications and messages, it can be difficult to focus on the task at hand. By reducing these distractions and creating more intentional workspaces, we can boost our productivity and achieve more in less time.
Additionally, digital minimalism can help us to tap into our creativity and imagination. When we're not constantly consuming digital content, we have more mental space to explore new ideas and pursue creative endeavors.
6. Individuality and Belief System
The digital world gives us an outlet to create a version of ourselves that we may not be able to otherwise. In this process we sometimes let go of things that we truly believe only to try an fit in to other people's expectations of us. This often leads to poor mental wellbeing as we struggle to be at peace with ourselves. A simple way to tackle this is by recognizing the ways in which social media forces us to give up on our value system. Spending time offline, gives us the opportunity to connect with ourselves and see the world from a different perspective. We appreciate ourselves more and build a version of ourselves that we want to be recognized by.
By intentionally limiting our use of technology and focusing on what truly matters to us, we can create a more meaningful and fulfilling life. We can identify our passions and pursue them with greater intention and purpose.
All in all, TIWIW urges you to reflect on your lifestyle and identify the role technology plays in your life. Prevent yourself from being addicted to the online world and focus more on embracing the physical world around you. Embrace your relationships, your privileges, and work towards building a more conscious and intentional lifestyle.