Our eating habits shape us and every season requires us to change our diet and accommodate our body to the weather. However, given the fast paced lives that we now live, people have begun to prefer pre-packed food over fresh produce. And although this acts as a quick solution to cooking elaborate meals after a long day at work, it may not be the best for our health.
Like every other season, summertime brings forth the opportunity for us to rethink our food choices and therefore the type of produce that we consume. When it comes to mindful eating habits, we begin to focus on the holistic experience of our food consumption. Mindful eating is about being engaged with your senses and listening to the needs of your body, and when we do so, we become more aware of the products that we invest in.
Sustainable agriculture, on the other hand, focuses on cultivating food in a way that minimizes negative impacts on the environment, supports local economies, and ensures the long-term availability of nutritious food for future generations. This week we explore the connection between mindful eating and sustainable agriculture and provide practical ways to incorporate mindful eating habits to support sustainability.
Every time you eat or drink, you are either feeding disease or fighting it.

–Heather Morgan
The Connection Between Mindful Eating and Sustainable Agriculture
Mindful eating and sustainable agriculture are intrinsically linked, as both practices emphasize a conscious and intentional approach to food consumption. Here are some key connections between these two important concepts:
Awareness of Food Origins: Mindful eating encourages individuals to be aware of where their food comes from, how it is grown or produced, and the environmental and social impacts associated with its production. Sustainable agriculture promotes transparency in the food system, emphasizing local, organic, and ethically produced food. By understanding the origins of our food, we can make informed choices that support sustainable agricultural practices.
Supporting Local Food Systems: Mindful eating involves being present in the moment and appreciating the food on our plates. It also encourages individuals to choose locally sourced and seasonal foods whenever possible. Sustainable agriculture promotes the development of local food systems, which reduces the carbon footprint associated with long-distance food transportation, supports local farmers, and ensures fresher and more nutritious produce. By opting for local and seasonal foods, we actively contribute to sustainable agriculture and support our local communities.
Minimizing Food Waste: Mindful eating involves paying attention to portion sizes, reducing overeating, and avoiding unnecessary food waste. Sustainable agriculture places great importance on reducing food waste throughout the supply chain. By adopting mindful eating practices, we can minimize the amount of food we waste, which ultimately supports sustainable agricultural practices and reduces the environmental impact of food production.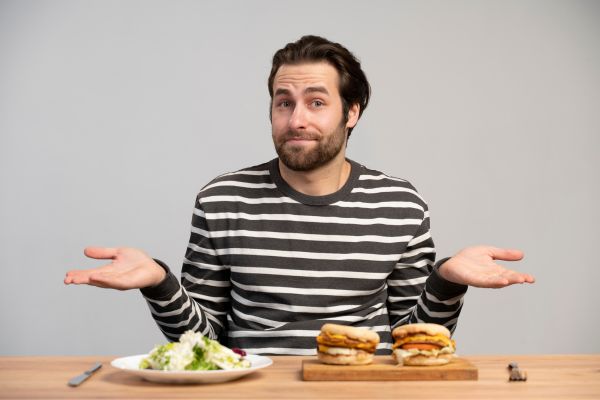 Ways you can incorporate mindful eating habits to support sustainability
Now that we understand the connection between mindful eating and sustainable agriculture, let's explore practical ways to incorporate mindful eating habits that support sustainability:
1. Savor each bite and listen to your body
Mindfulness is all about being in tune with your body and catering to its needs. Take the time to eat slowly, savoring each bite. This allows you to fully appreciate the flavors, textures, and aromas of your food while fostering a deeper connection to the nourishment it provides. By eating mindfully, we are more likely to make conscious choices that align with sustainable sustainable lifestyle decisions.
2. Learn about sustainable agriculture
Stay informed about sustainable agriculture practices and environmental issues. By educating yourself, you can make more informed decisions about the foods you consume and support initiatives that promote sustainable agriculture.
3. Choose Whole and Unprocessed Foods
Processed foods often come with excessive packaging, contribute to deforestation, and require more energy to produce. Opt for whole and unprocessed foods, such as fruits, vegetables, whole grains, and legumes, which are not only healthier but also more environmentally friendly. These foods are often less resource-intensive to produce, minimizing the ecological footprint associated with your meals.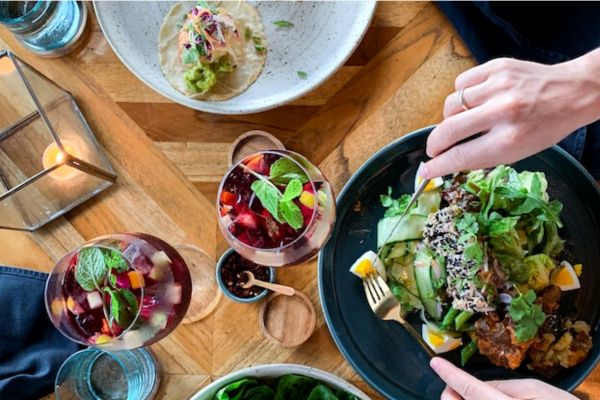 4. Reduce Food Wastage
Mindful eating involves being aware of the food you consume and minimizing waste. Plan your meals, purchase only what you need, and store food properly to avoid spoilage. Composting food scraps is another great way to reduce waste while benefiting the environment.
5. Eat local
Whenever possible, purchase your food from local farmers and farmers' markets. Local grocery stores allow us to purchase directly sourced produce. This way we are able to consume fresher, more nutritious food. This not only supports sustainable agricultural practices but also helps foster a sense of community and connection to the food producers in your region. By supporting local farmers, you contribute to the preservation of farmland, the protection of biodiversity, and the reduction of carbon emissions associated with long-distance food transportation.
6. Diversify your plate
Incorporate a variety of plant-based foods into your meals. Plant-based diets have a lower environmental impact compared to diets heavy in animal products. Try to include fruits, vegetables, legumes, whole grains, nuts, and seeds in your meals while minimizing processed and packaged foods.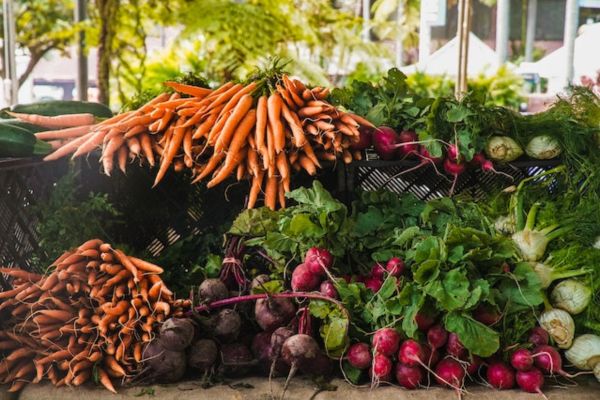 7. Embrace Seasonal Eating
Eating seasonally means consuming fruits and vegetables that are naturally available during specific times of the year. By embracing seasonal eating, you reduce the energy required for greenhouse cultivation or long-distance transportation. Seasonal produce is typically fresher, tastier, and more nutritious since it is harvested at the peak of its ripeness. Embracing seasonal eating allows us to reconnect with the natural rhythms of the Earth and appreciate the variety that each season brings to our plates. It also supports local farmers by creating demand for their seasonal crops, thereby strengthening local food systems and economies. By consciously choosing seasonal produce, we not only reduce our carbon footprint but also promote biodiversity and sustainable farming practices. So, let's savor the flavors of each season and celebrate the abundance that nature provides, knowing that our choices contribute to a more sustainable and resilient food system.
8. Minimize the use of single-use plastic
Choose foods with minimal packaging or packaging that is recyclable or biodegradable. Avoid excessive use of single-use plastics and opt for reusable containers or bags whenever possible. By reducing packaging waste, you contribute to a more sustainable food system.
Practicing mindful eating not only benefits our personal well-being but also supports sustainable agriculture and contribute to a healthier planet. By being present and conscious of our food choices, we can make informed decisions that prioritize local, organic, and regenerative agriculture. Mindful eating helps us appreciate the flavors and textures of food, develop a healthy relationship with what we eat, and reduce food waste. By incorporating mindful eating habits, we contribute to a more sustainable food system that promotes environmental stewardship, protects biodiversity, and fosters the well-being of both ourselves and the planet.
Together, we can make a difference—one mindful bite at a time.