As a busy parent, student, entrepreneur, and business owner, you may feel isolated. While social media appears to have made us more connected than ever before, our focus has shifted to increasing the number of connections we have rather than the quality of the connections we make. When you combine this with the intense pressures of academic competition, running a house or business around the clock, staying up to date on industry trends, networking, and so much more, it can feel like you're on your own and burning out. This is where the power of the community comes into play.
Community is about doing things together that makes belonging matter!
Our community plays an important role in shaping who we become. This can include our immediate family, a group of friends and colleagues, our neighborhood, or cultural and social groups with which we are involved.
The things we learn, the activities we do in our daily lives, the ideas we believe in all are influenced by our community. For instance, we learn good mannerisms and habits from our family; we learn new perspectives about things happening around the world through our friends and colleagues; we learn more about our culture by celebrating together various festivals and cultural events and our neighborhood teaches us how to live in harmony treating others with love and kindness. In short, community teaches us the value of unity and abundant joy of togetherness.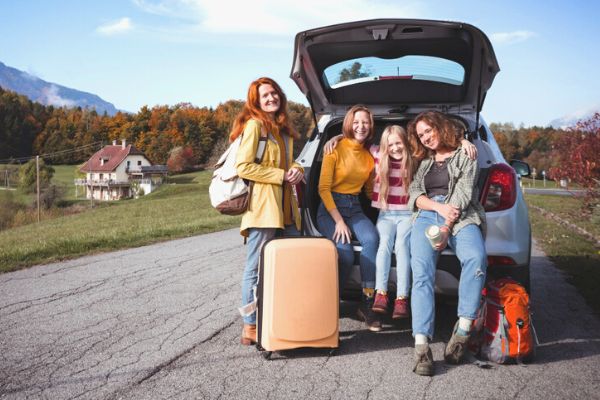 The pandemic caused us to lose social and personal connections with our community, which must be re-established. As the world began to open up to the new normal, we began to engage in social activities with family and friends. Restaurant dinners, movie nights, road trips, and other rituals are reappearing in our lives, and community living is thriving. However, few of us consider the larger community – the community that surrounds us and assists us in our daily lives. This includes our housekeeper, people who help keep our neighborhood clean, people who help us get around, and others. These people make a constant difference in our lives, and it is our responsibility to give back to them.
That's why this week TIWIW hopes to encourage you to give back and stay connected to your community because:
The greatness of a community is most accurately measured by the compassionate actions of its members.

Coretta Scott King 
First, it is important to recognize our intentions behind our actions. Giving back to the community is about acknowledging them for their acts kindness towards us. It is about expressing gratitude towards people that stand by us without expecting anything in return. Therefore, we must focus on doing things that add a little more joy into the lives of people that make up our community and become an integral part of our lives.
Let's look at a few ways we can engage with our community.
1. Family and Friends: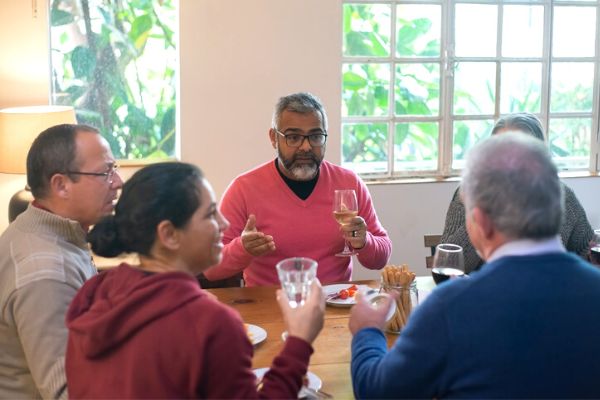 These are the people who form our immediate community. Connecting with them happens in a more informal way and objective is to have fun-filled moments and create memories that we can cherish. This can be planned in the form of weekend meals, family games, cooking and baking together, gardening, dance and music, watching movie, weekend road trips – plenty of options to come together and bond.
2. Neighborhood: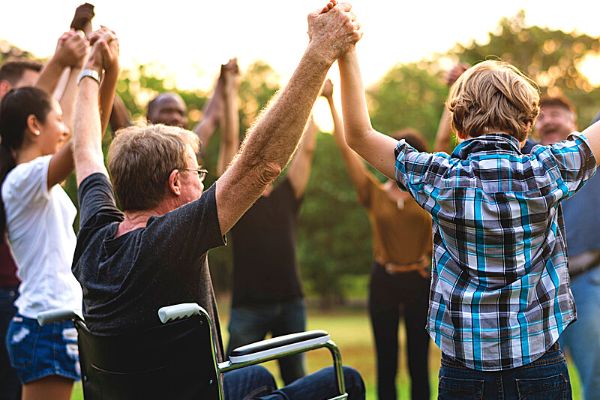 These are the people who live in our immediate vicinity. Daily interactions are limited, but we see and greet each other frequently, and we cross paths as we walk out the door. We can't miss them in the lift or on the stairs if we live in apartments. They are frequently our "go to" people when we require assistance. Coming together with neighbors requires more planning to determine everyone's availability and what activity to celebrate together. To connect with everyone, WhatsApp or any other social app groups can be formed. Look for upcoming key events, such as festivals or cultural events that can serve as a good reason for people to get together. Make sure the connection continues by booking everyone's time for the next event when you meet.
3. People who touch our lives: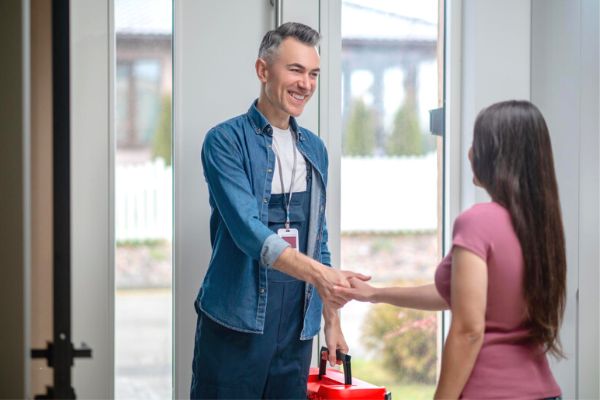 These are those people who unconditionally make a difference in our lives. Security guards, domestic helpers, drivers, cleaners, plumbers, electricians – the list in endless – the people impact our daily life in some way or other. Connect with them beyond work. Treat them equal and offer them tea, coffee or a meal, exchange a gift on special occasion of Diwali or Xmas. Check on them and their family's wellbeing. This gesture of kindness goes a long way and helps to create harmonious society.
4. People who genuinely need us: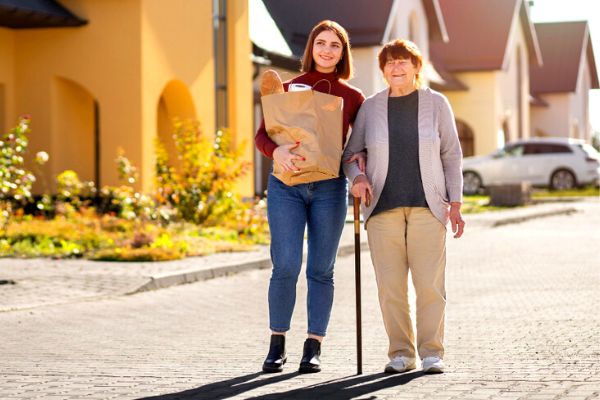 Connecting with this community gives us a sense of social responsibility. Engaging with the underprivileged, orphans, senior citizens in nursing homes, and people with disabilities gives our lives meaning. There are non-governmental organizations (NGOs) that work with people who need a helping hand, financial assistance, or someone to talk to. We can volunteer through these charitable organizations and make a difference in our community for the greater good.
Aesop once said that no act of kindness, no matter how small, is ever wasted. Staying connected to our community in whatever way works best for us will bring immense joy to those who receive it. Community is about doing things together. At TIWIW, we believe that when you're part of something bigger than yourself, you feel more alive.
Maintain a social and responsible connection.