Are you one of those people who love giving gifts as much as receiving them?
Think about it. What would make you happier – buying a yet another expensive shirt or pair of shoes that do nothing but sitting in your closet or seeing the look of elation or gratitude on someone's face when you present them as a thoughtful gift? Would you feel better buying a whole cake and eating it alone or sharing it with others?
Generosity is in our DNA
Engaging in acts of generosity is scientifically proven to make us happier. Whether it´s buying a small gift or buying a round of drinks for your colleagues to say thank you, being generous and giving thanks makes you feel happy within yourself and also helps strengthen your relationships.
"Communities, which included the greatest number of the most sympathetic members, would flourish best"
Basically, Darwin means that our generosity is part of the reason our species continues to grow and thrive. If we were predominantly selfish, our refusal to share with each other means we probably would have gone extinct a long time ago.
Giving Produces Happiness Chemicals in our Brain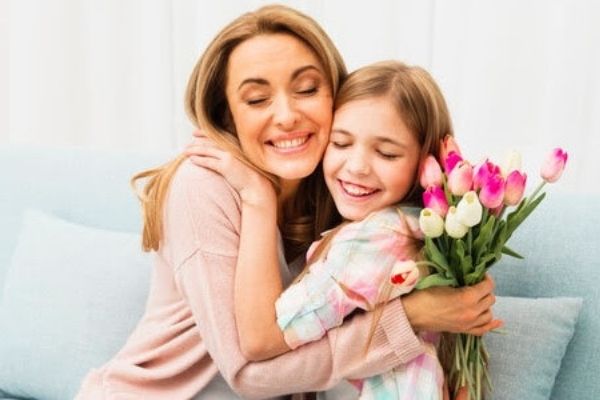 Our brains are wired to derive pleasure from giving. Based on the scientific evidence it would appear that sharing is in fact caring and giving gifts can make us happier.
Researchers have found that the giving of gifts provides the giver with as much satisfaction as the recipient as it enables the giver "to experience a positive self-concept, to feel generous and valuable."
So, why does spending on others make us feel good?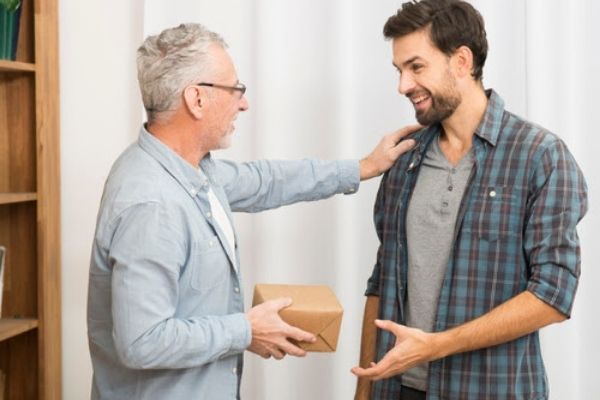 It feels good because our brains have an inbuilt reward system – Oxytocin – that manages how we interact with others. The look on your loved ones face when they open their gift provides a psychological lift to you and triggers the release Endorphins into their brain, producing the same euphoric feelings of pleasure and joy you can experience after a tough workout or when you're falling in love.
"Remember that the happiest people are not those getting more, but those giving more."

H. Jackson Brown, Jr.
You might grumble that you don't like giving gifts. You may generally seem to think th`at other people are too difficult to shop for or it's just too much work, it's too expensive or too much pressure on what to give.
But really, it's not that hard! A small thoughtful gift – which others want, can be priceless.
For example, if your friend or family member wants to learn painting, you could buy him or her a voucher to attend an art course, or if the person enjoys yoga, purchase classes from a local yoga studio.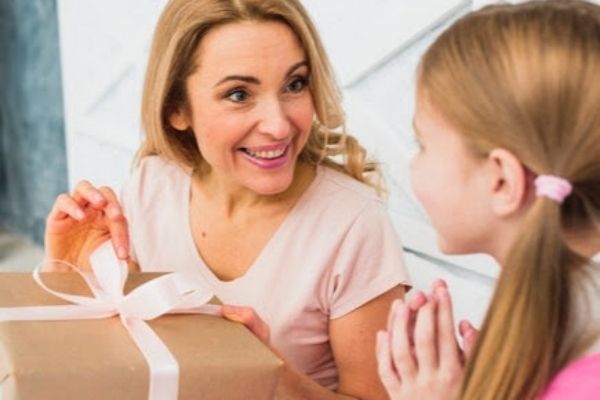 Too busy juggling work and home? No worries! You can still find out what your loved ones like/want/need without asking. It's so simple just check their wish lists on Tiwiw. If they are still not on platform invite them to join.
Whoever said money can't buy happiness obviously wasn't spending their money in the right places.
While constantly squandering your cash in an attempt to fill a deep-seated emotional void with more material 'stuff' probably time to opt for long-term happiness – spending money on What Others Truly Want is a Gift not only to the loved ones but also to you as the person doing the giving.
With the season of gift-giving coming up, reflecting upon the feelings you experience when purchasing something from TIWIW Wishlist 🎁- for a loved one, friend, or colleague can be a wonderful reminder of the true spirit celebration.
To get your wishes fulfilled, spread happiness
and adopt a conscious lifestyle, checkout the TIWIW App now!