In today's reality, the situation is very different. Practically a day of 24 hours is never too sufficient for human beings as we are constantly racing against time chasing our dreams and ambitions. In the pursuit of so-called happiness, quintessential sleep has been compromised being allotted only couple of hours in the daily ritual.
Each night, when I go to sleep, I die. And the next morning, when I wake up, I am reborn."

Mahatma Gandhi
These profound words by the Gandhi may sound philosophical. It simply means that under any intense time there is no need to be upset or overwhelmed. Instead, we can choose to be serene in the midst of the hurricane moving around us. If life were as simple as described in his words, there would be neither stress of yesterday to carry forward nor no worries of tomorrow awaiting us.
Getting enough sleep is as important for your body as eating right, exercising, and practicing good dental hygiene. That's because lack of sleep not only makes it harder for you to get through the day, it is also linked to all kinds of health problems — from diabetes to increasing blood pressure to weight gain and increased risk for a heart attack. Inadequate sleep even makes it more likely that you'll catch a cold.
What is sleep?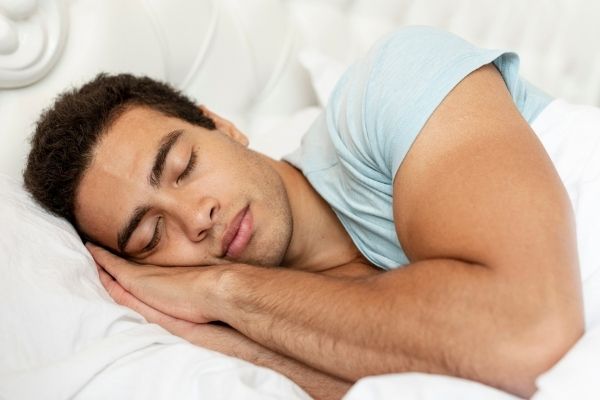 Sleep can be described in different ways. In simple terms sleep is RESTing period, sleep is relaxation and sleep is healing. Since the time we wake up in the morning until we go to bed, the body will be under physical and mental activities round the clock. These activities tend to stress us out and nowadays even more because of lack of attention towards our health. Sleep is one of the primary solutions, which considerably reduce stress. Benefits of good quality sleep are scientifically proven and explained.
Why we need Sleep?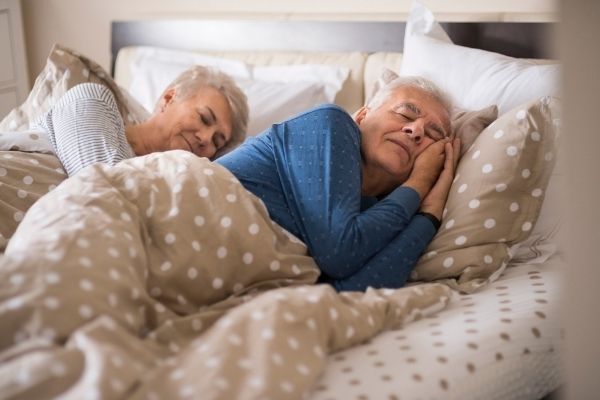 Sleep is critically essential to keep human nervous system functioning well. An infant requires about 14 to 15 hours of sleep; a teenager around 9 to 10 hours and an adult needs 7 to 9 hours of sleep. Experts believe sleep allows neurons an opportunity to shut down and repair themselves. Deep sleep coincides with the release of the growth hormone in children and young adults. Body's cells also show increased production of proteins during deep sleep. Since proteins are the building blocks needed for cell growth as well as required for repair of the damaged cells due to the stress factor, proper sleep is vital to our health as it makes us feel refreshed and re-energized in the morning.
Simple Tips to Improve Your Sleep
Many things can make it hard to get a good night's rest. People who have trouble sleeping often discover that their daily routine — work stress, anxiety, etc. — acts as the key to nighttime woes.
There are some simple things you can follow to get a good night sleep of high quality to wake up the next morning completely rejuvenated.
1. Turn Your Bedroom into a Sleep-Inducing Environment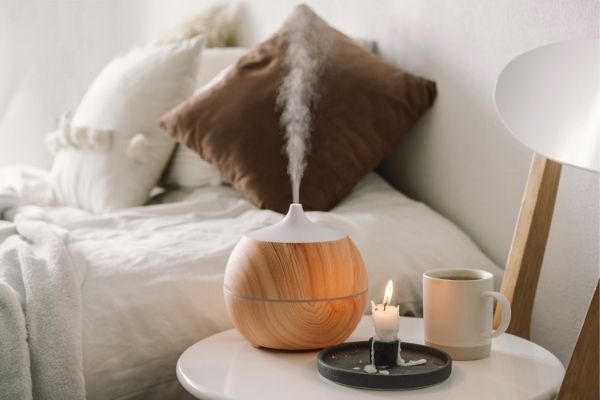 Maintain your bedroom as quiet as possible. You can reduce or avoid noises that can interfere with sleep by: using earplugs, installing double-paned windows or decorating with heavy curtains and rugs
Use comfortable bed, mattress and pillows. Avoid hard mattresses.
Keep the temperature comfortably cool and the room well ventilated.
Start using fresheners of light fragrance in bed room.
If a pet regularly wakes you during the night, you may want to consider keeping it out of your bedroom.
2. Establish a Soothing Pre-Sleep Routine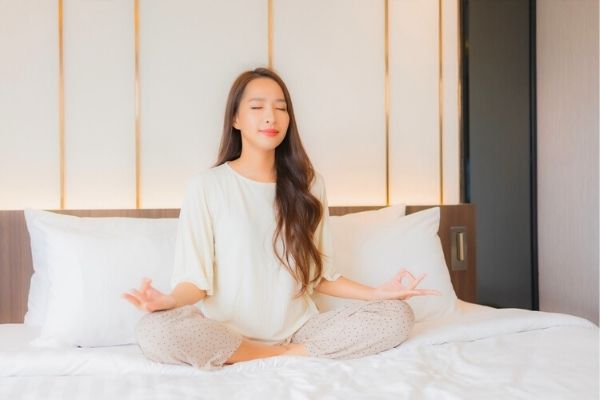 Ease the transition from wake time to sleep time with a period of relaxing activities an hour or so before bed.
Take a hot water bath (the rise, then fall in body temperature promotes drowsiness), read a book. Avoid stressful, stimulating activities—doing work, discussing emotional issues.
Follow a practice of a short meditation session or saying a silent prayer before hitting bed.
Do not use cell phone in the bed or even better, stop using electronic devices an hour before bedtime.
3. Exercise everyday
A morning walk or any other physical exercise during daytime would influence deep sleep.
4. Lighten Up on Evening Meals
Eating a pepperoni pizza or butter chicken at 10 p.m. may be a recipe for insomnia. Finish dinner several hours before bedtime and avoid foods that cause indigestion.
Avoid boozing & smoking as much as possible to get deep sleep.
If you're struggling to get enough sleep, try one of the sleep products from TIWIW Inspiration Board to help you fall asleep and stay asleep.

TIWIW feels the world community is going through lot of stress due to the pandemic. It urges all its members to adopt a healthy lifestyle and to be at ease. Your overall well-being is on the top of our wish list.
To get your wishes fulfilled, spread happiness
and adopt a conscious lifestyle, checkout the TIWIW App now!