Financial consciousness is a crucial aspect of modern life, enabling individuals to take control of their financial well-being and build a stable future. In a world where financial challenges are increasingly common, being financially conscious empowers us to make informed decisions, develop healthy money habits, and achieve our financial goals.
Financial consciousness goes beyond simply budgeting or saving money; it involves being aware of your financial situation, making wise choices, and being mindful of the impact of financial decisions on your future. Being financially conscious requires a shift in mindset, embracing financial responsibility, and adopting a proactive approach to managing money.
Becoming financially conscious offers multiple benefits. It helps us gain a clearer understanding of our financial situation, allowing us to identify areas for improvement and take proactive steps towards financial stability. Financial consciousness fosters disciplined spending habits, ensuring that individuals prioritize their needs over wants and avoid falling into unnecessary debt. This leads to increased savings and the ability to build an emergency fund, providing a safety net during challenging times.
Financial consciousness is not just about accumulating wealth but also about using it wisely to make a positive impact on the world.

–Warren Buffet
Financial consciousness promotes better financial communication and cooperation within families, reducing stress and conflict related to money matters. Ultimately, the benefits of financial consciousness extend beyond finances, leading to greater peace of mind, improved overall well-bring, and the freedom to pursue dreams and aspirations with confidence.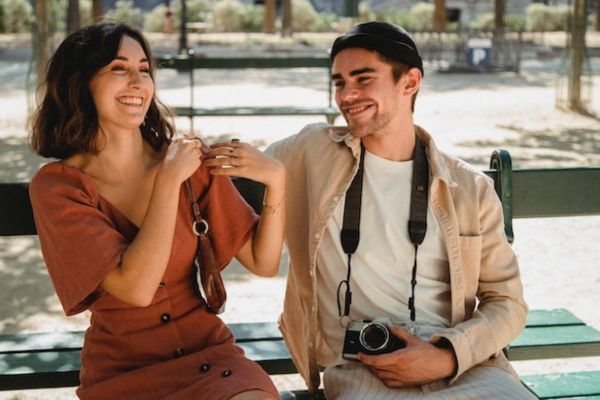 Becoming financially conscious is a crucial step toward achieving financial stability and success. Here are some tips to help you become financially conscious:
1. Assess Your Current Financial Situation
Begin your journey towards financial consciousness by assessing your current financial state. Compile a comprehensive list of assets, debts, and monthly expenses. Understanding your net worth and cash flow will lay the foundation for better financial decision-making.
2. Set Clear Financial Goals
Define your short-term and long-term financial objectives. Whether it's saving for a vacation, paying off debt, or investing for retirement, having clear goals will guide your financial decisions.
3. Create a Budget
Developing a budget is fundamental in financial consciousness. Categorize your expenses, differentiating between needs and wants. Allocate your income appropriately to ensure you are living within your means while leaving room for savings and investments. This will give you a clear picture of where your money is going and help you identify areas where you can cut back on unnecessary spending.
4. Save and Invest Wisely
Incorporate saving as a regular habit. Set up automated transfers to a separate savings account to ensure consistency. Explore investment options that align with your risk tolerance and financial goals, such as stocks, bonds, mutual funds, or real estate. Create an emergency fund to cover unexpected expenses and consider investing for the long term to grow your wealth.
5. Manage Debt
High-interest debts can hinder your financial progress. Prioritize paying off debts with a structured approach, starting with those carrying the highest interest rates. Once debts are cleared, allocate the money you used for debt payments towards savings and investments.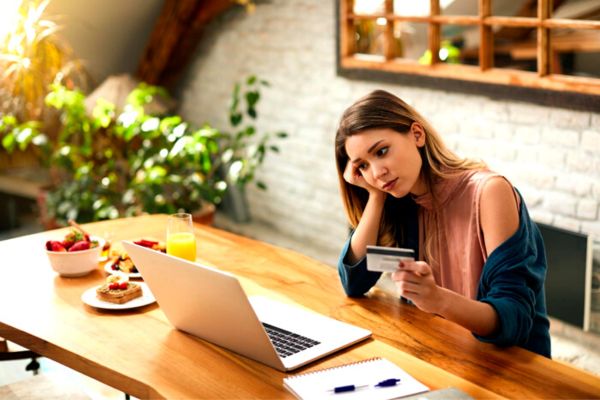 6. Educate Yourself
Stay informed about personal finance by reading books, attending workshops, or following reputable financial experts. Learn about personal finance, investment options, and money management. The more you know, the better equipped you'll be to make sound financial decisions. Knowledge is power, and being informed will empower you to make better financial decisions.
7. Practice Discipline
Financial consciousness requires discipline. Avoid impulsive purchases and unnecessary expenses. Instead, question every purchase and assess whether it aligns with your financial goals. Before making significant purchases, give yourself time to think about whether it's a necessary expense or an impulse buy. Avoiding impulse spending can save you a lot of money in the long run.
8. Use Credit Wisely
If you use credit cards, pay off the balance in full each month to avoid accumulating high-interest debt. Use credit responsibly and avoid maxing out your cards.
9. Review Your Finances Regularly
Regularly review your financial situation and goals. Life circumstances change, and your financial plan should adapt accordingly. Be flexible and make adjustments as needed. Periodically assess your financial situation, review your budget, and track your progress toward your financial goals. Adjust your strategies as needed.
10. Seek Professional Advice
If you find financial matters overwhelming or need assistance with complex financial planning, consider consulting a financial advisor.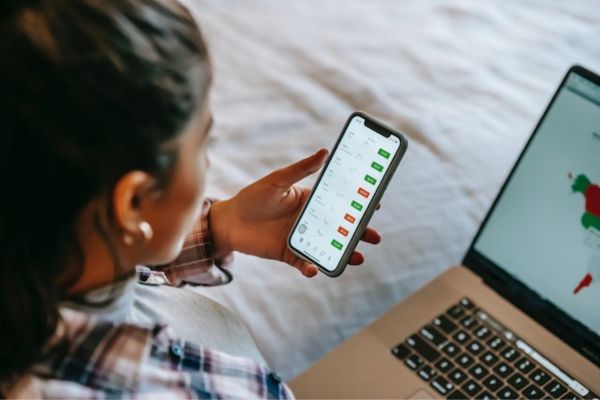 In conclusion, financial consciousness is a powerful mindset that empowers us to take control of our financial destiny. Becoming financially conscious is a transformative journey that empowers individuals to take charge of their financial destinies. By understanding the significance of financial consciousness and implementing the tips mentioned above, you can pave the way for a secure and prosperous future. By cultivating an increased awareness of our income, expenses, savings, and investments, we can make informed and responsible financial decisions. The benefits of financial consciousness extend far beyond monetary gains; it leads to improved financial stability, reduced stress, and enhanced overall well-being. Through disciplined spending, setting clear financial goals, and prudent investment, we can secure our financial future and confidently pursue our dreams and aspirations. Embracing financial consciousness not only ensures a brighter financial outlook but also fosters a sense of empowerment and control over one's life. As we continue to prioritize financial consciousness, we build a stronger foundation for a more prosperous and fulfilling future.
Remember that financial consciousness is a continuous process, and each step you take towards financial responsibility brings you closer to financial freedom and peace of mind. Start today, and let your financial consciousness guide you towards a brighter tomorrow.