How many times have you found yourself stressing over the perfect gift a day before your friend's wedding? Or in a shopping frenzy a week before Christmas?
 
So many options and varieties just add to the confusion and the stress just adds to your indecisiveness. Before you know, you have wasted way more time than you can afford to waste. You swear to yourself this would be the last time you will be in such a situation, but this isn't the first time you are making a promise like that to yourself, isn't it?
With thousands of options in front of you, you hastily finalize one item and swipe your credit card. And the moment you swipe it, you begin to doubt your choice.
Congratulations! You have made another panic buy!
The fear that the gift will not be liked may even force you to buy another one, but the situation won't get any better! Sometimes you know at the back of your mind that the gift may not be well-appreciated, mostly because you have also been on the receiving end. There may be few situations when you would have been completely oblivious to the fact that you spent your time and money on something which was of no use to your loved one.
And this is such a test whose result will never be revealed. No one will be or can be honest about how happy (or not) your gift makes them. And if someone tries to be honest it will not be well received or will just create an uncomfortable moment.
How do you avoid panic buys?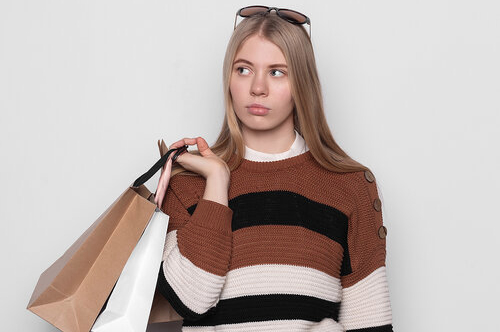 To turn this around, you need to be proactive, not reactive. Before visiting the shopping website or the shopping mall, you need to be absolutely sure what you are looking for! How do you ensure that?
Simple! Go to TIWIW and check what your friends are wishing for! If you are planning to get something for an occasion or event, they may have linked the wishes to the event. Phew.. The solution to your shopping stress served on a silver platter!
A less ideal scenario you may face, that your friend is not on TIWIW. You can invite your friend to join TIWIW by simply tapping the 'Tell-a-friend' button. You will be automatically notified when your friend shares a wish with you. All you need to do is Claim the Wish you want to fulfill to avoid duplication.
 
So the next time you set out to shop for any occasion, all you need to do is check the details of the wish you have claimed, swipe your card and check out stress-free!!
 
Say goodbye to panic gift buys.
To get your wishes fulfilled, spread happiness
and adopt a conscious lifestyle, checkout the TIWIW App now!