Traveling is an enriching experience that allows us to explore new cultures, connect with diverse communities, and witness the wonders of our world. However, the environmental impact of tourism cannot be overlooked. As responsible global citizens, it is crucial that we adopt sustainable travel practices to minimize our ecological footprint and preserve the beauty of our planet for future generations. Sustainable travel offers a way to experience the beauty of nature and diverse cultures while minimizing negative impacts. I
Sustainable traveling practices take into consideration our impact on our surroundings. The best way to embrace sustainable actions is by being mindful. Traveling mindfully involves being fully present and conscious of your choices, actions, surroundings, and their impact while you explore new places. Mindful travel encourages us to slow down, immerse ourselves in the present moment, and cultivate gratitude, leading to a more fulfilling and meaningful travel experience.
Travel is not just about the destination; it's about the responsibility we carry as stewards of the Earth.

-TIWIW
It allows us to develop a greater understanding and respect for local cultures, building bridges of empathy and promoting cross-cultural understanding. Additionally, mindful travel promotes sustainable practices, minimizing our environmental impact and supporting local communities. Ultimately, traveling mindfully not only enriches our own lives but also contributes to a more sustainable, respectful, and transformative travel culture.
In this blog, we'll explore ways in which you could make traveling a more fun and rejuvenating experience for yourself and those around you!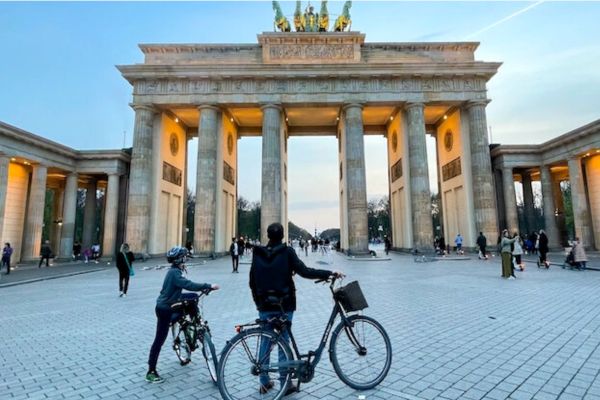 1. Set intentions
Before your trip, reflect on your motivations for traveling and set mindful intentions. Consider what you hope to gain from your experience, such as personal growth, cultural understanding, or connection with nature. This will help you stay focused and grounded throughout your journey.
2. Practice gratitude
Cultivate a sense of gratitude for the opportunity to travel and experience new things. Take a moment each day to appreciate the beauty and uniqueness of your surroundings. Be grateful for the local people, culture, and the environment that you encounter.
3. Choose Destinations Mindfully
When planning a trip, consider destinations that prioritize sustainable practices. Opt for locations that have a commitment to environmental conservation, protection of cultural heritage, and support for local communities. Look for eco-certifications, such as the Green Globe or Rainforest Alliance, which indicate responsible tourism practices. Explore countries with well-managed national parks and protected areas to ensure that your visit does not disrupt fragile ecosystems.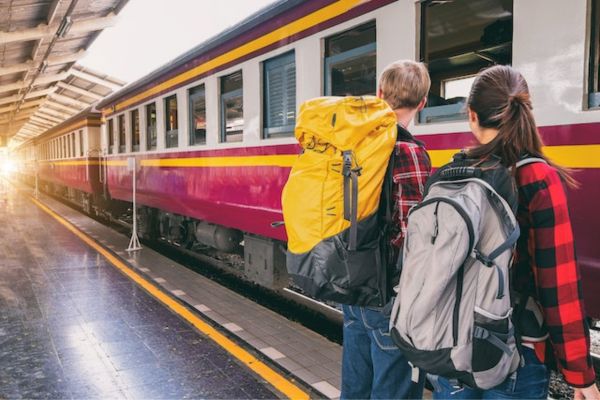 4. Reduce Carbon Footprint
Transportation is a significant contributor to carbon emissions. Minimize your carbon footprint by choosing environmentally friendly travel options. Whenever possible, opt for public transportation or shared transportation services like buses, trains, or carpooling. If flying is unavoidable, consider offsetting your carbon emissions by investing in verified carbon offset projects. Once at your destination, explore the area on foot or by bicycle, not only reducing emissions but also allowing you to immerse yourself more deeply in the local environment.
5. Slow down
Resist the urge to rush through your itinerary. Instead, slow down and savor each moment. Allow yourself to fully immerse in the present experience, whether it's enjoying a local meal, exploring a historic site, or simply observing the beauty of nature.
6. Embrace Sustainable Accommodation
Choose eco-friendly accommodations that prioritize sustainable practices. Look for hotels that have green certifications, use renewable energy sources, practice water conservation, and implement waste management systems. Alternatively, consider staying in eco-lodges, guesthouses, or homestays that support local communities, enhance your cultural understanding and provide a more authentic cultural experience.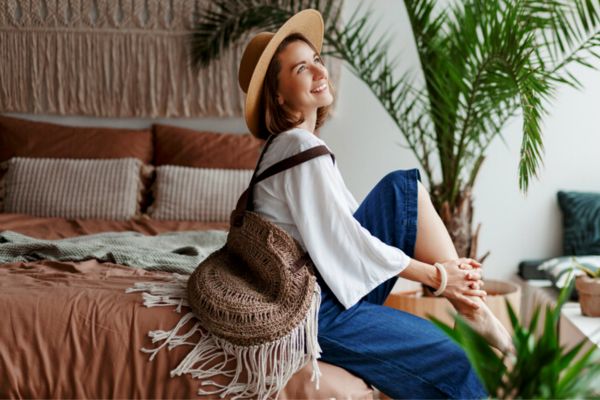 7. Respect Local Cultures and Communities
Immersing yourself in local cultures is an enriching aspect of travel. However, it is important to respect and support the communities you visit. Learn about the local customs, traditions, and etiquette before your trip.
Familiarize yourself with the cultural norms and customs of the places you visit. Show respect for local traditions, dress modestly where appropriate, and be mindful of local sensitivities. By showing cultural sensitivity, you can foster positive interactions and contribute to cross-cultural understanding. Engage in meaningful interactions with local people, support local businesses, and purchase locally made products. Avoid exploitative activities that may harm animals, exploit local labor, or disrupt cultural heritage.
8. Minimize your environmental impact
Practicing sustainable travel involves being mindful of waste generation and resource consumption. Make conscious choices to minimize your environmental footprint while traveling. Reduce waste by carrying a reusable water bottle, shopping bag, and utensils. Dispose of waste responsibly, following local recycling guidelines. Conserve water and energy by taking shorter showers, turning off lights and air conditioning when not in use, and reusing towels and linens. Choose eco-friendly transportation options, support accommodations and tour operators with sustainable practices.
9. Practice responsible tourism
Be aware of the impact your actions can have on the local environment and communities. Avoid activities that exploit animals, damage ecosystems, or contribute to over tourism. Instead, support local businesses, artisans, and conservation initiatives that prioritize sustainability and the well-being of the destination.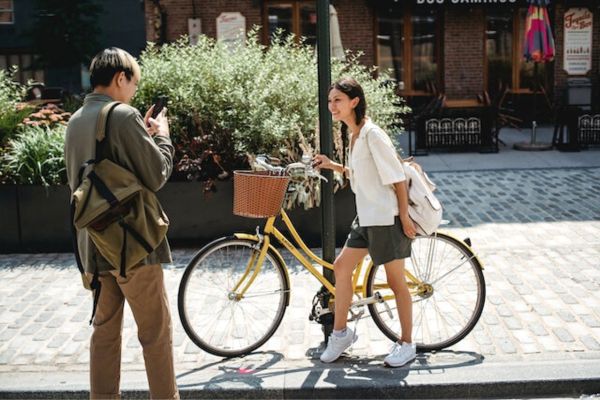 10. Disconnect from technology
While technology can be helpful during travel, take moments to disconnect and be fully present. Resist the temptation to constantly check your phone or social media. Instead, use that time to observe your surroundings, connect with nature, and engage in self-reflection.
11. Embrace unexpected experiences
Be open to serendipitous moments and embrace the unexpected. Sometimes the most memorable experiences happen when you step off the beaten path or allow yourself to deviate from your planned itinerary. Stay flexible and open to new adventures.
12. Reflect and integrate
It's important you take time to reflect on your experiences during and after your trip. Journaling, meditation, or simply spending quiet moments in contemplation can help you process your experiences, learn from them, and integrate the lessons into your daily life.
Sustainable travel is not just a trend; it is a responsibility we have towards the planet and its inhabitants. By adopting the principles of sustainable travel, we can ensure that future generations can also experience the wonders of our world. Remember, it's not about perfection but making conscious choices that reduce our impact and benefit the destinations we visit. By researching destinations, reducing our carbon footprint, respecting local cultures, and minimizing waste, we can make a positive difference as we explore the world.
Remember, the choices we make as travelers can shape the future of the places we explore. Let us be mindful, responsible, and committed to leaving a lasting positive legacy through sustainable travel.