This quote from great scientist Einstein will remain as a mere quote unless we really act on the measures to be taken towards protecting our beloved planet and subsequently protecting our future generations and ourselves. 
Look deep into nature, and then you will understand everything better.

Albert Einstein
Amid these humanitarian and development crises around the world, it may be easy to forget about the urgency of the climate and ecological crisis. The endless headlines about extreme weather events and natural disasters can be as numbing. The climate crisis is often presented as urgent, but we also know that the worst impacts are yet to come.
Moreover, as human beings, we struggle to expand our emotional bonds towards people distant in space and time. This requires effort and intention. Probably, we are yet to realize that our present and future are in danger due to the deteriorating health of the environment on Earth. Look at the recent past events like the pandemic, ongoing war in Ukraine, rampant emissions of harmful gases from industries and auto vehicles and our day-to-day small acts of ignorance towards spoiling the environment around us. This year let us repeat our pledge of protecting the earth, our future, and ourselves more seriously.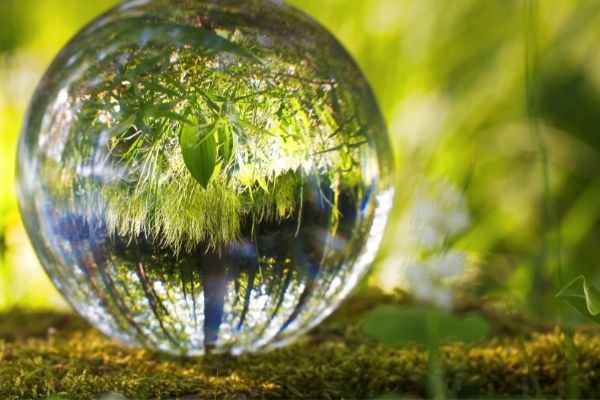 Our Earth is the only planet that has a magical atmosphere to host 15 million species. It is believed that only 2 million out of them are known to science.
The environment, natural resources and the ecosystem provided by Earth make it the most beautiful globe. True to its name, our Mother Earth creates nurtures and protects every single organism, animal, bird, flora, and human being equally. Earth contains everything, right from food to medicine, seasons to reasons for our needs, but not for our greed.
The three Culprits 
Plastic, Pollution & Population are the main culprits that have gone out of our hands. We all are intelligent enough to understand that birds, animals, vegetation and other species that have embraced earth as their mother, never require a physician for an illness or a guardian to look after them. Earth has provided then enough natural resources, and medicinal herbs, which haven't been fully explored by humankind. These species do not exploit the natural wealth of earth like we do nor pollute the community that gives them shelter and life. But only human beings is considering the earth as a mere planetary mass. Due to this attitude, human beings believe that whatever is available on the earth is at their disposal and eventually the earth will balance it out in case of shortage. But time is ticking and probably we have already lost it while showing our ignorance towards protecting our planet.
Plastic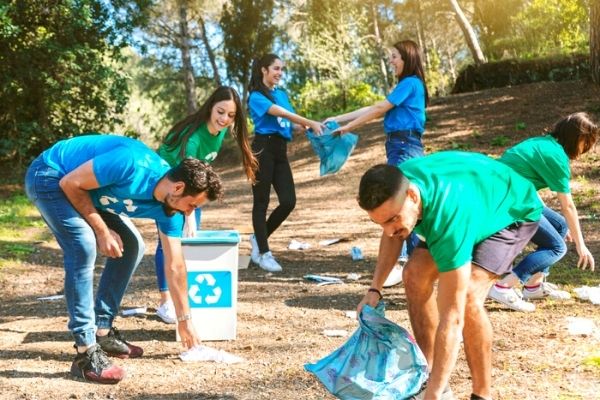 Plastic is one of the great inventions of human beings and yet it has become one of the main reasons to spoil our environment. Let us look at recent events like Covid 19 pandemic. Can you believe that in a couple of years, this pandemic has created more than ten million tons of single-use plastic and this medical waste has already entered the ocean killing marine species? The pandemic has just intensified the pressure on the already out-of-control global plastic waste problem. Many species in oceans and on lands have suffered by consuming this non-degradable, mismanaged invention called plastic.
Pollution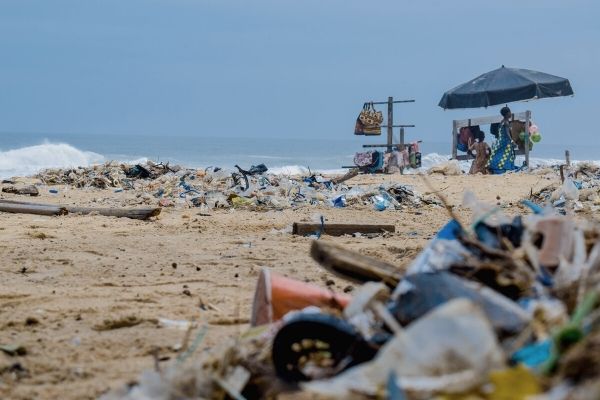 Pollution is another culprit that has affected our earth, the most. Air is a gift of mother earth to us. We all are depending on the Air for survival. Along with air, water and land pollution have challenged our present and future. We know the reasons for pollution and yet are not acting on it, still.
According to a WHO report, every single year more than 8 million people die due to all types of pollution.
Industrial waste that flows into rivers and oceans contains harmful chemicals that affect the marine ecosystem and eventually cause damage to the environment. Carbon dioxide and nitrogen oxides are the most commonly present in these pollutions and have harmful effects on natural ecosystems.
Population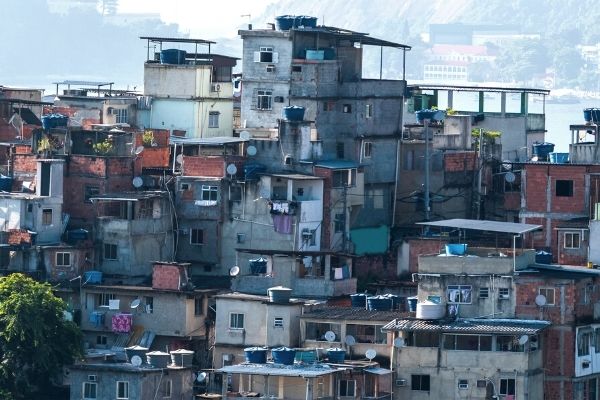 Population is the only root cause for the beginning of our most of the problems. The population of human beings has grown enormously in the past two centuries. An increase in population means increase in consumption. Billions of people use up resources quickly as they eat food, build houses, produce goods, and burn fuel for transportation and electricity.
People often waste natural resources. Animals are overhunted. Forests are cleared, exposing the land to wind and water damage. Fertile soil is exhausted and lost to erosion because of poor farming practices. Fuel supplies are depleted. Water and air are polluted. This has created an imbalance in the earth's ecosystem. If resources are carelessly managed, many will be used up. If used wisely and efficiently, however, renewable resources will last much longer. Through conscious consumption, people can reduce waste and manage natural resources wisely.
We all know how these three Ps are creating problems in our life. Only we need to take action before it's too late. Change starts with actions. Begin with a simple act that affects the world around you positively. Start small, influence people in your life and let it have a snowball effect to become big. Start using reusable bags, and refillable bottles, keep your neighborhoods clean, ditch your car and ride a bike, say no to printing paper unnecessarily, follow waste disposal guidelines strictly, and minimize food wastage. Don't just be caught up with social media, drag yourself out and spend time planting trees. Shop smartly and gift sensibly.
Start now! Make TIWIW your guiding partner on this journey to a conscious lifestyle to leave the earth a better place than you arrived. Share your 'action' stories with us to inspire more lives!