The Art of Mindful Shopping is a practice that involves approaching shopping with intention, mindfulness, and awareness. It encourages us to make conscious choices about what we buy, where we buy it from, and how it aligns with our values and the impact it has on the environment and society.
The concept of mindful shopping and its underlying philosophy have gained prominence due to the increasing recognition of the impact of consumerism on our environment, society, and personal well-being. Mindful shopping encourages a shift from mindless consumption to conscious and deliberate purchasing decisions. It urges individuals to consider the ethical and environmental implications of their choices, align their values with their purchases, and prioritize quality over quantity. By embracing mindful shopping, we can promote sustainability, support ethical practices, foster a sense of fulfillment, and contribute to creating a more harmonious and mindful society.
Engaging in mindful shopping practices offers a range of benefits for individuals and society. By consciously consuming, we reduce our environmental impact through decreased waste and a smaller carbon footprint. Mindful shopping also contributes to our overall well-being, as we find fulfillment and joy in intentional, value-aligned choices. Supporting brands that prioritize ethics ensures fair treatment of workers and contributes to a more just global economy. Additionally, mindful shopping promotes community support by encouraging us to patronize local businesses, fostering connections and sustaining local economies. Lastly, focusing on quality over quantity leads to financial savings in the long run, as investing in durable products reduces the need for frequent replacements.
When we shop mindfully, we honor ourselves, our values and the planet

–Sarah Lazarevic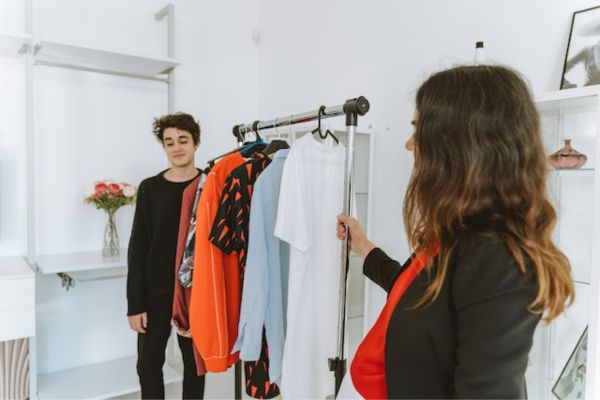 TIWIW believes that through conscious shopping, we become active participants in shaping a better world by aligning our purchases with our values and creating positive change through our consumer choices.
Embracing the art of mindful shopping can lead to a more enriching and fulfilling shopping experience. Here are some practical tips to help you incorporate mindful shopping practices into your next shopping trip:
1. Set your intentions
Before you go shopping, take a moment to reflect on your intentions. Ask yourself why you need to make a purchase and what you hope to achieve. This can help you avoid impulsive buying and focus on what truly matters to you.
2. Make a shopping list
Before heading to the store or shopping online, make a list of the items you genuinely need. This will help you stay focused and prevent impulsive purchases. Stick to your list as much as possible and avoid deviating from it unless you come across something you have been genuinely looking for.
3. Research and educate yourself
Before making a purchase, take the time to research the product, brand, and company behind it. Look for information on their ethical practices, sustainability efforts, and social responsibility. Choose to support businesses that align with your values. Prioritize brands and companies that demonstrate ethical and sustainable practices. Look for certifications like Fair Trade, B Corp, or eco-labels that indicate the company's commitment to social and environmental responsibility.
4. Consider quality and longevity
Instead of opting for cheap and disposable items, prioritize quality and durability. Investing in well-made products that will last longer not only reduces waste but also saves you money in the long run. Look for items that are well-crafted and made from sustainable materials.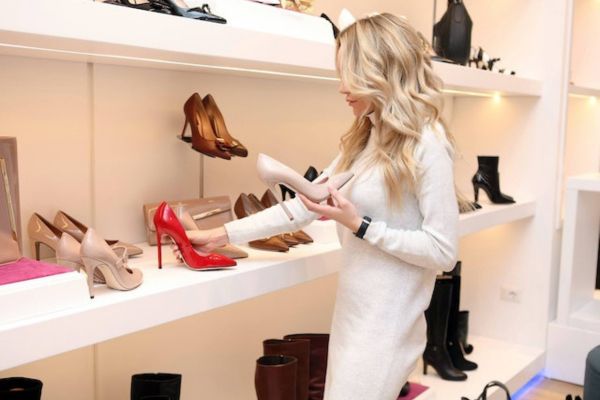 5. Practice mindful consumption
When you're shopping, pay attention to your thoughts, feelings, and impulses. Notice if you're buying something out of habit, boredom, or emotional reasons. Take a pause and ask yourself if the purchase aligns with your values and if it will truly bring you long-term satisfaction.
6. Avoid fast fashion
Fast fashion has a significant negative impact on the environment and exploits labor in many cases. Instead, consider buying from sustainable fashion brands or explore second-hand and vintage stores. Embrace a more minimalist approach to your wardrobe, focusing on versatile pieces that you genuinely love and will wear for a long time.
7. Reduce packaging waste
Be mindful of excessive packaging when making purchases. Opt for products with minimal packaging or choose package-free alternatives whenever possible. Consider bringing your own reusable bags, containers, or water bottles to avoid single-use plastics.
8. Support local and small businesses
Shopping locally not only supports your community but also helps reduce the carbon footprint associated with long-distance transportation. Explore local markets, artisans, and independent stores in your area. Building relationships with local businesses can also provide a more personalized and meaningful shopping experience.
9. Practice gratitude
When shopping, remind yourself to be grateful for the things you already have. Gratitude can counteract the desire for excessive consumption and help you appreciate the possessions you already own. Cultivate a sense of gratitude for the items you have and the resources that went into producing them. Avoid mindlessly accumulating possessions and appreciate what you already own. This mindset shift can help you make more mindful choices when shopping.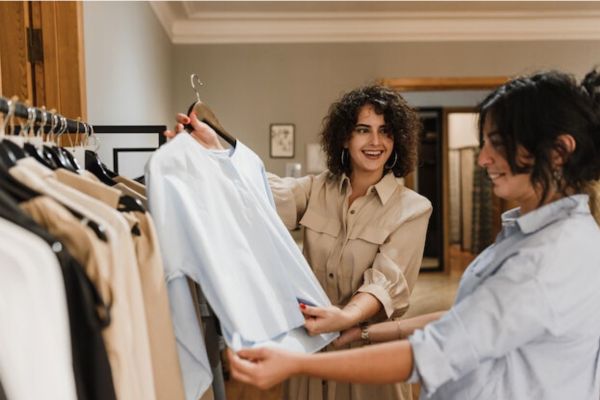 10. Buy second-hand / Engage in DIY and upcycling
Embrace the idea of buying second-hand or pre-loved items whenever possible. Thrift stores, consignment shops, and online marketplaces for used goods can offer unique finds at a lower cost while reducing the demand for new production. Get creative and consider DIY projects or upcycling old items to give them new life. Transforming something old into something new can be incredibly rewarding and environmentally friendly.
11. Reflect on purchases
After a shopping trip, take the time to reflect on your purchases. Assess whether they align with your values and whether you made mindful decisions. This reflection will help you refine your shopping habits and make better choices in the future.
12. Share and donate
If you have items that you no longer need or use, consider donating them to those in need or sharing them with friends and family. This not only reduces waste but also spreads a spirit of generosity.
Remember, mindful shopping is an ongoing practice. It's not about perfection but rather making conscious choices that align with your values and contribute to a more sustainable and meaningful lifestyle. Being mindful does not have to be an elaborate or extensive experience, it starts with simple steps. Identify your purpose for change and follow through with intentional actions.
In conclusion, mindful shopping is a powerful practice that enables us to transform our relationship with consumerism. By becoming more intentional, informed, and aligned with our values, we can make purchasing decisions that benefit ourselves, others, and the planet. Mindful shopping encourages us to move away from mindless consumption and towards a more sustainable and fulfilling way of living. So the next time you find yourself in a store or browsing online, take a moment to pause, reflect, and engage in the art of mindful shopping.