Happiness is a pursuit that often eludes us in today's fast-paced world. Being in a state of happiness is a choice we make for ourselves. However, happiness doesn't always have to be a personal journey, sometimes we can cultivate happiness in our lives by making a difference in the lives of others around us. There is a powerful pathway to personal and collective happiness that lies in the act of volunteering. Volunteering has a profound impact on happiness. By selflessly giving their time and energy to help others, volunteers experience a sense of fulfillment and purpose that elevates their overall well-being. The act of contributing to causes they care about and making a positive difference in the lives of others brings a deep sense of joy and satisfaction.
The joy of giving back to the community is an unparalleled experience. The act of giving back nurtures a deep connection with the community, fostering a sense of belonging and shared responsibility. Witnessing the positive impact of their efforts and the smiles on the faces of those they help brings an immeasurable joy that resonates within their hearts.
Happiness is only real when shared.

–Jon Krakauer
In this blog post, we will explore 7 transformative benefits of volunteering, illuminating how it can cultivate personal growth, happiness, and contribute to the overall well-being of society.
1. Sense of Purpose and Meaningful Connections
SAt the heart of volunteering lies a profound sense of purpose. By engaging in activities aligned with our values and passions, we have the opportunity to make a tangible, positive impact on the lives of others. This sense of purpose brings fulfillment and happiness as we witness the transformative effects of our efforts. Furthermore, volunteering often leads to the formation of deep and meaningful connections with like-minded individuals, fostering a sense of belonging and camaraderie within the community.
2. Enhanced Well-being and Happiness
Engaging in volunteer work is a gateway to improved mental and physical well-being. When we selflessly dedicate ourselves to helping others, we experience a "helper's high," a state of increased happiness and reduced stress levels. Moreover, volunteering provides an avenue for personal growth and self-discovery. As we navigate new challenges, develop new skills, and overcome obstacles, our self-esteem and self-confidence grow, leading to an overall sense of well-being.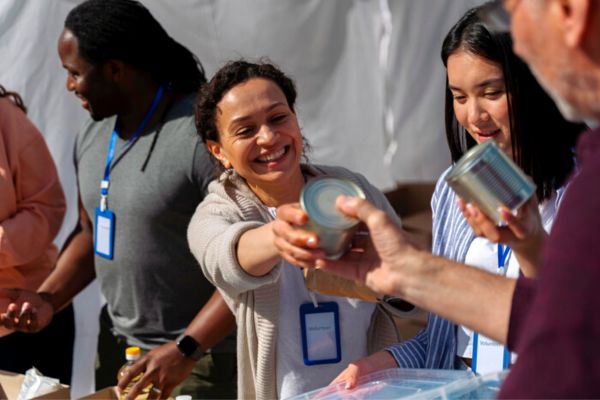 3. Social Connections and Relationships
Volunteering provides opportunities to connect with like-minded individuals who share similar interests and passions. This sense of community and belonging can combat feelings of loneliness and isolation, fostering meaningful relationships and social support networks.
4. Building a Stronger and Happier Community
Volunteering plays a vital role in constructing stronger, more vibrant communities. When individuals come together to work towards a common goal, they foster a sense of unity and solidarity. By addressing community needs and supporting vulnerable populations, volunteers contribute to the overall happiness and well-being of their community. This collective effort not only brings tangible benefits to those in need but also creates a positive ripple effect, inspiring others to get involved and reinforcing the bonds within the community.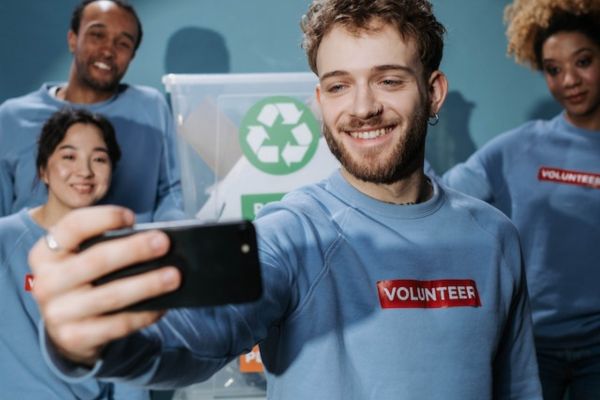 5. Inspiring and Motivating Others
When individuals volunteer, they can serve as role models and inspire others to get involved in community service. By sharing their experiences and spreading awareness about causes they are passionate about, volunteers can create a ripple effect, motivating others to contribute and make a difference.
6. Stress Reduction and Improved Mental Health
Volunteer work has been shown to significantly reduce stress and promote better mental health. It offers a respite from the demands and pressures of daily life, allowing us to focus on something beyond ourselves. By assisting others, we experience a profound sense of purpose, gratitude, and satisfaction, all of which contribute to lower levels of stress, anxiety, and depression. Moreover, the social connections forged through volunteering combat feelings of loneliness and isolation, fostering improved mental well-being.
7. Increased Empathy and Perspective
Volunteering exposes us to diverse perspectives, experiences, and challenges faced by different communities and individuals. By interacting with people from various backgrounds, we gain a deeper understanding of the world and develop empathy and compassion. This heightened empathy extends beyond volunteering and positively impacts our personal relationships, as we become more understanding, patient, and tolerant. In a society often divided, volunteering serves as a powerful tool for promoting empathy, unity, and social cohesion.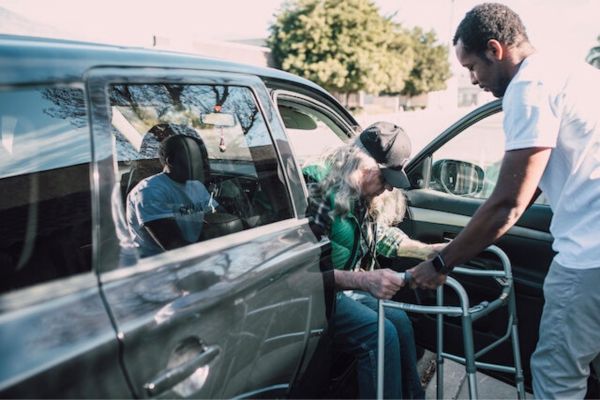 Volunteering is a transformative endeavor that holds the power to cultivate personal and collective happiness. Through selfless service to others, we embark on a journey of personal growth, meaningful connections, and community building. It provides us with a sense of purpose and fulfillment, while fostering empathy, unity, and social cohesion. By dedicating our time and skills to the betterment of others, we contribute to a brighter and more harmonious world. Volunteering is a profound reminder of our ability to make a positive impact and bring joy to both ourselves and those we serve. Embrace the power of volunteering and witness the transformative effects it has on your well-being and the happiness of those around you.
Take a moment to allocate dedicated time in your weekly schedule to collaborate with and support those in your immediate vicinity. As we actively contribute to shaping our communities, they, in turn, shape us. Embrace the privileges and opportunities bestowed upon you by enriching the lives of those around you. Engage in volunteer work to make a meaningful and lasting impact, fostering relationships that resonate deeply. Through such endeavors, you will uncover your true purpose and embark on a path that intertwines personal growth with collective happiness.
Embrace the transformative power of volunteering, for it holds the potential to change lives and ignite profound fulfillment within your own!