Father – a key person in your life who never fails to have your back. Dads are always there with the best advice for us, making sure everything we do, shapes us into the best versions of ourselves. 
A Father is someone who you look up to no matter how tall you grow.

Anonymous
Fathers are probably the understated parent and we often fail to give back to our fathers because their actions go unnoticed. This may be happening because our fathers protect us in less expressive ways and mostly channel tough love as a way to show us that they care. Dads are known to be the masters of stories, no matter what it is, dad has the experience to share. They also always have the least funny jokes up their sleeves but they somehow always make us laugh and light up our day.  
As societies evolved with more women joining the workforce, men, in the role of fathers started demonstrating wider responsibilities on the home front. They cook and clean, they run household chores, they get children ready for school, help with studies, attend school meetings and so on. While a lot being often written about Mothers and the role they play in shaping their children, fathers deserve their own share of recognition and appreciation. The unsung heroes of our lives need to be lauded.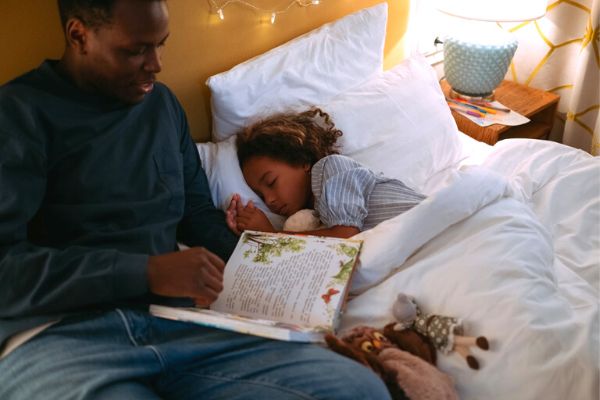 Every year on the third Sunday in June, we celebrate 'Father's Day'. Fathers are easygoing, it's effortless to celebrate them. Even then, it's impossible to put into words how grateful we are. Despite the fact that fathers are less emotional, they will appreciate our thoughts and gratitude. This Father's Day, take a moment to tell your father how much you love him and how grateful you are for their love and support. Father's Day is an occasion to honor our earliest best pals, and it's a great way to do it.
This Father's Day, TIWIW brings to you some fun-filled exciting ways in which you can say "I love you, dad".
1. Breakfast in bed  
Dads love to feel like they're the king of the house and this could be one way of making their dream come true. Wake up early and treat your fathers to a delicious breakfast in bed. Create their favorite breakfast meals, maybe that sweet fix they always crave and show them how much they matter!  
2. Have a mini sports day 
Dads love to reiterate that we can never overtake them in a game. Set up a few sports in the backyard and have a fun little sports day with your dad! Cheat a little bit and let them win! Playing a game or two with fathers will not only make for a fun activity; it also shows them that you enjoy spending time with them.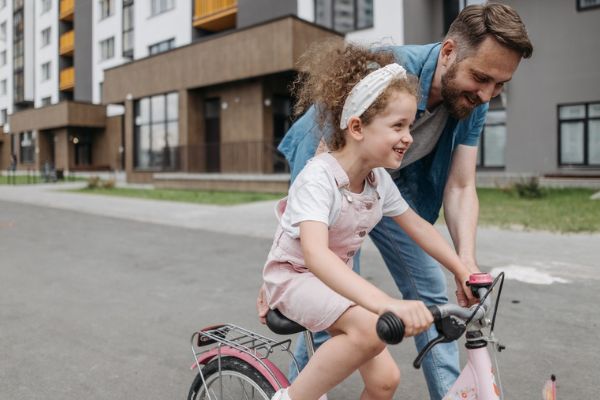 3. Movie Marathon  
Pull out a playlist of dad's favorite movies and have a movie marathon. Play movies back-to-back and to make it more fun, you could include a mini-movie trivia between each movie! Grab some popcorn, build a blanket fort and enjoy the night. 
4. Cook and Dine Together  
A fun new activity you could do together might be cooking. You may like to pull out some of your grandma's best recipes and try and recreate them with your dad. If not, you could join a one-day cooking session together and this could be online or offline. Once the dish is ready you could play a little MasterChef game where mum picks out her favorite recipe!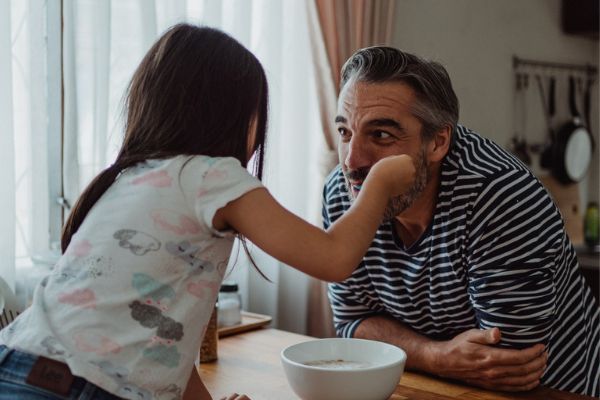 5. Game Night  
If you are unable to arrange for a mini sports day, this could be a good replacement! Gather some of your best board games, cards and make a cute little cheese board to enjoy a mini-games night together! To jazz this up a little you could invite your dad's best friends and play some trivia games together. This gives a chance for him to be around the people he grew up with and brings out nostalgia.  
6. Make them famous
It's the days of TikToks or Insta reels! Create funny videos with your father and upload on social media. You can use different setups beginning with a gym routine video to playing sports to cooking in the kitchen. You can recreate famous dance moves from their era and make it enjoyable for them.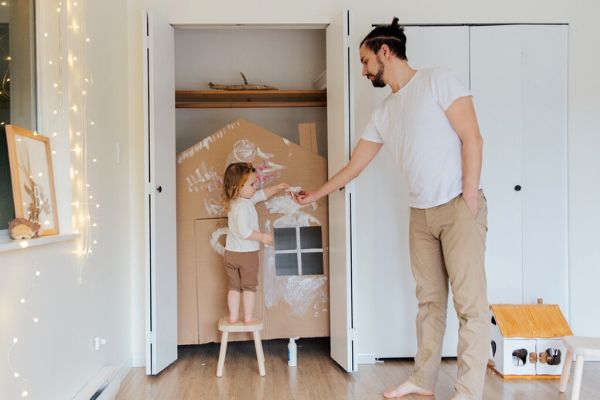 7. Teach them something new.
Dads may often struggle to use modern digital tools and apps. Spend time teaching them how to use and share a few useful tips and tricks. Download helpful Apps that will bring value in their everyday routine. Don't forget to include TIWIW and show them how it can help improve their lifestyle and that too in a purposeful manner. They will certainly appreciate it.
If you observe closely, the above-listed activities are less materialistic and are all about creating experiences, memories of which last longer than physical assets. 
A father is neither an anchor to hold us back nor a sail to take us there, but a guiding light whose love shows us the way.

Unknown
Every kid's first superhero is the Father. This Father's day, let's show them we love our Superhero a lot more than the ones we love to watch on the screen.