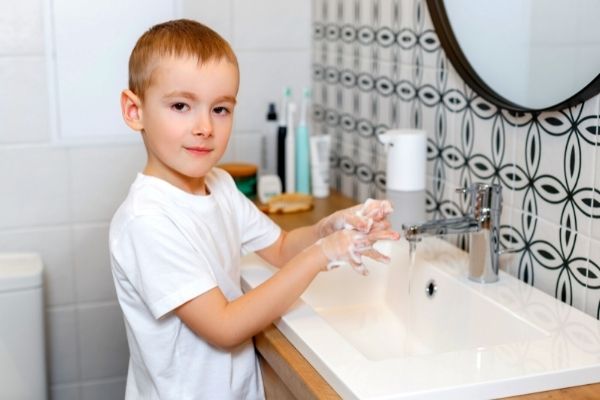 Since our earliest childhood days, we have been taught certain specific skills to take with us through life. We are taught to say thank you when somebody does something kind for us. We are taught to shake someone's hand when we meet him or her for the first time. We are taught to love and respect our family, friends, and neighbors. We are taught not to steal. We are taught that education is important and we should follow the path of a good life and always go after our dreams. These basic skills will take us through most of our lives positively and productively, benefiting both you and your community. Another simple skill that we are taught at a young age has become crucial to our survival over the past two years- wash your hands!
Washing your hands has become a crucial part of our day-to-day life. The art of washing your hands is taught in stages. Stage one; always wash your hands immediately after using the restroom. Stage two; always wash your hands before and after eating a meal. Most common colds and bacterial infections are transmitted via germs on your hands, which make their way to your face via a simple scratch or wiping away a few crumbs during a meal. Stage three; wash your hands after you cough or sneeze. This stage is designed to defend against said germs mentioned in stage two. Stage four; always wash your hands when you come inside the home. For many, this one was not always that important, or something remembered. With the COVID-19 pandemic, this one became crucial to our survival and defending against coronavirus germs. Over the past two years, we've all found ourselves washing our hands more than ever and going back to our childhood, and relying upon the proper amount of time to wash our hands.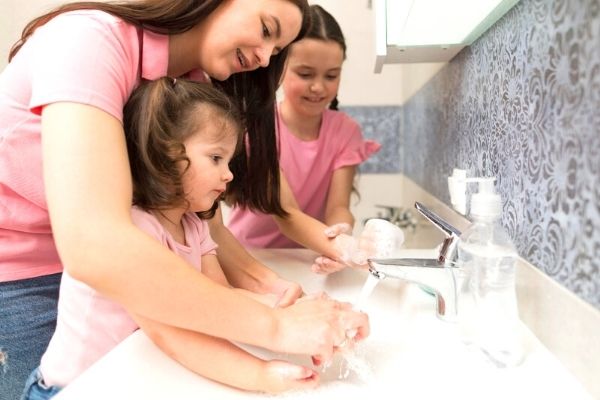 It has always been said that singing the alphabet song was enough time to wash your hands. Some people zip through the alphabet song like a dance club anthem and are done washing their hands in 7 to 8 seconds. For others, they take their ABC's very seriously and sing an operatic version that could last anywhere up to a minute. Hand soap has become a commodity and one of our most important and sought-after accessories. At TIWIW, we take great pleasure in sharing some of our favorite kinds of soap and even the memories they may evoke. Accessories such as soap and beauty products make up a large percentage of the TIWIW wishes that are shared amongst our community wish lists. Here are a few ideas, whether you are shopping for soap for yourself or looking to gift it to someone who could use a bit extra lather in their lives.
Vacation soap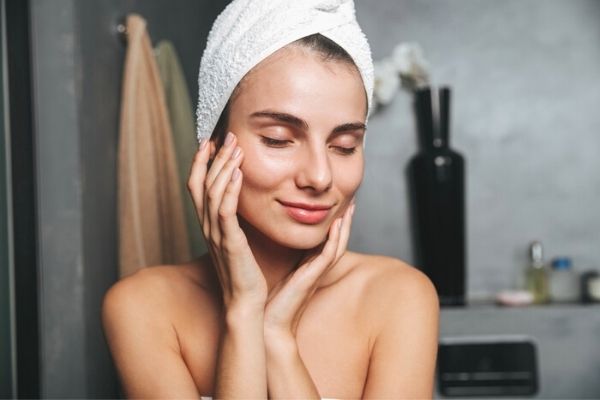 This one has gotten all of us. You hop on a flight to Miami or Dubai. Already, you are in a great mood because you're about to commence on a few days of fun and relaxation. The first thing that hits you is the warm scent of your destination's lobby and recreational spaces. You go into your hotel room you drop your bags. You immediately go into the restroom, rinse off your face, and wash your hands. At this time, you are hit with a beautiful scent. Major hotel groups go through a lengthy vetting process on what fragrances and products make the most sense for their clientele. The soaps and aromas will often bring you back on said vacation. Amongst the best in the business at this practice is the 1Hotel group. The 1Hotel group is one of the most environmentally conscious groups globally and prides itself on sustainability practices. Their liquid hand soaps are available online. We could not recommend them any more highly. (www.shop.1hotels.com)
Luxe brand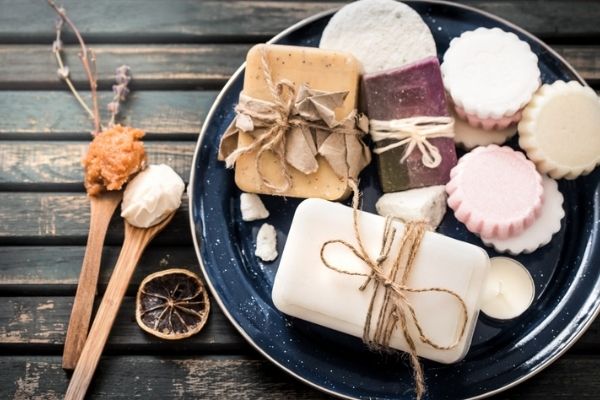 The beautiful thing about hand soap is that even at the most luxurious level, the price point is still relatively digestible for most. They are a wonderful way of spoiling yourself without breaking the bank. For so many reasons, one of our favorite brands is Aēsop. Aēsop's vegan, cruelty-free Ethical Sourcing Program aims to ensure that their suppliers use environmentally responsible processes and effect safe working conditions for all workers, treating them equitably with dignity and respect. Their Resurrection aromatic hand wash is a gentle formulation containing oils of Orange, Rosemary, and Lavender to cleanse the hands without drying them out effectively. This is one of the many soaps that adorn the sinks at the TIWIW headquarters. (www.aesop.com)
For the kids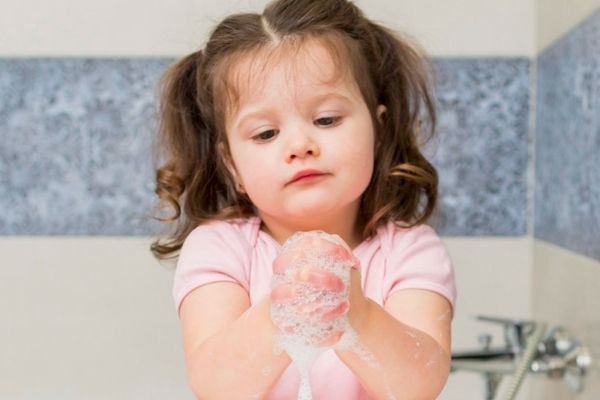 When it comes to children and practices like brushing your teeth, taking a bath, or even simply washing your hands, it is best when you can find a way to make it fun and give them ownership of the process. We've found a fun, affordable way to not only encourage children to wash their hands but to make a family activity out of the process. Available in sample two full-size packages and in hundreds of different scents, Bath and Bodyworks offers a ton of different antibacterial soaps at affordable prices. Many times, they offer a buy one get two free special. Their aggressive pricing allows you to either go on a shopping spree yourself or bring the family and allow them to choose their favorite scents. Giving your little ones ownership of the process of selecting their favorites makes them feel connected to the products and will make them want to use them even more. Their fun and creative packaging and bright, attractive colors will make all their products, including their hand soaps, an instant family favorite. They are perfect for filling your TIWIW wish list. You can even sit the whole family down and go on a virtual shopping spree in the comfort of your own home online. www.bathandbodyworks.com
As always, we encourage you to fill your wish list with your favorites, especially in a category like this where everybody has a preference. It is a good affordable gift for one to purchase. Enjoy and remember to always wash your hands