Wishing you Peace, Love, and Blessings on Easter and Always!
What is the first thing that comes to mind when you think of Easter?
For many people, Easter is about colorful easter eggs and easter bunnies. But there is far more to it.
Easter is considered the holiest and most important holiday celebrated in the Christian religion. It is the holiday where Christians worldwide celebrate the resurrection of Jesus Christ. It comes each year at the forefront of spring, between March 21 and April 25, on the first Sunday after the first full moon following the northern spring equinox.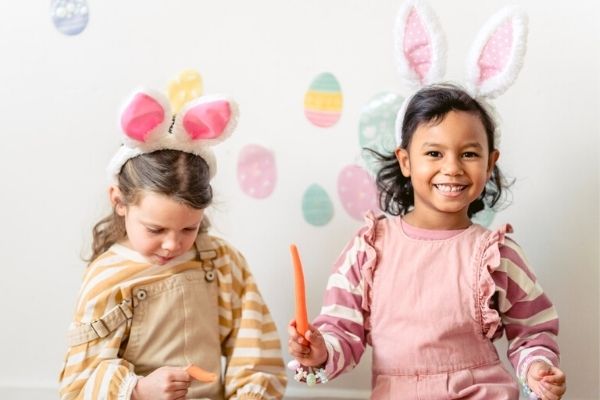 Easter represents new life. A time to meet new people and try new things. It's the time of the year when plants and trees that have been dormant for winter start to bloom. It is a time of forgiveness, healing your brokenness and despair, and replacing it with hope. It marks the beginning of baseball in sports, a season that takes you from the spring right through the first cold days of fall. If you are a wine drinker, it is time to partake in a nice Sauvignon Blanc as spring is its prime season. Finally, for the fitness-minded, we shed the walls and confines of our gyms, and we hit the streets and start working out and hiking outdoors again.
The days are longer, and the temperature begins to rise. Yet, it is a glorious time of the year. At TIWIW, we look at this period as a moment for reflection and cleansing. We prepare to move forward with lightness and gratitude that don't exist during the cold months, not only in our homes but also in our inner selves.
Here are TIWIW's 3 Easter symbols that our team put together:
Eggs are a universal symbol of fertility. It symbolizes new life and rebirth. Coloring and decorating eggs during the Easter season is a fun activity to do with the family. First, boil eggs and then use a decorating kit to dye and decorate the eggs. There are several different types of kits available in most stores. TIWIW's favorite decorating kit is PAAS Deluxe Egg Decorating Kit.
New Easter Outfits and Bonnets symbolize rebirth and new life. Many people believe that wearing new clothes at Easter, especially attending church, would bring good luck. As a result, bonnets became part of the Easter Sunday tradition.
Lilies are a symbol of new life and purity. For Easter, lilies symbolize Jesus' resurrection and the promise of everlasting life. Lilies are a lovely gift to bring to the person's house with whom you celebrate Easter Sunday.
Easter is the time of the year when we can start over without any judgment or any feeling of disappointment.
From Your TIWIW Friends: "Happy Easter! We hope you are surrounded by sunshine, flowers, chocolate, and family on this happy day. May your Easter basket be filled with joy, happiness, and peace, this season.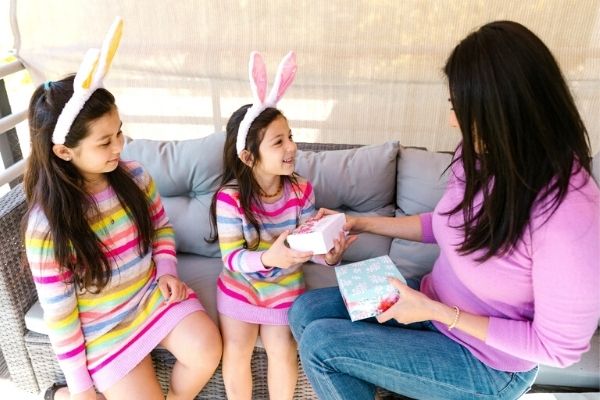 Each of us has an "Easter' like moment in our culture and lifestyle where we look for exchange, share, and celebrate.
TIWIW encourages you always to spread joy and share them with us on Instagram using #tiwiwmoment. Use the TIWIW inspiration board to increase your ideas and add them to your wish list so your family and friends get you what you really want.