Our future is in our hands. The decisions we make today constantly direct us towards the lifestyle we live tomorrow. Climate change has become a majorly discussed global topic over the years. While we used to have certain aspects of the environment under control, we can no longer claim the same.
Very few of us realize that climate change does not just sprout from the big environmental issues, our daily lifestyle can also have a severe impact on the gradual deterioration of the climate. For instance, the energy sources we use in our homes or places of work. The benefits of using renewable sources of energy have been bought to our attention in the last few years. Increased global awareness and technological advancements have made it possible for us to potentially use energy more efficiently and pollute less.
In recent years, the world has witnessed a growing concern about the impacts of climate change and the depletion of fossil fuel reserves. As a result, there has been a significant shift towards renewable energy sources as a key component of creating a sustainable future. As we face the challenges of climate change, resource depletion, and environmental degradation, transitioning to renewable energy sources is essential for mitigating these issues and ensuring a sustainable and thriving future for generations to come.
Caring for our planet and preserving its resources for future generations is not a choice; it is our moral responsibility.

–Ban Ki-moon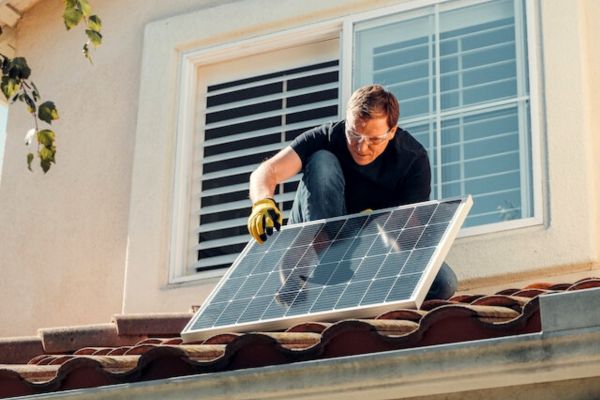 Here are some key aspects of the role of renewable energy and how it can help us in achieving a sustainable future.
1. Climate Change Mitigation 
The combustion of fossil fuels for electricity and heat generation is a major contributor to global greenhouse gas emissions. Renewable energy sources produce little to no emissions during operation, thereby mitigating climate change and its associated impacts. Renewable energy sources, such as solar, wind, hydro, and geothermal, generate electricity with little to no greenhouse gas emissions. By replacing fossil fuel-based power generation, renewables help reduce the amount of carbon dioxide and other greenhouse gases released into the atmosphere.
2. Reduced Environmental Impact 
Fossil fuel combustion also releases pollutants such as sulfur dioxide, nitrogen oxides, and particulate matter, which have detrimental effects on human health and the environment. Unlike conventional energy sources, renewable sources of energy have minimal negative impacts on the environment. They do not produce air pollutants and reduce the production of particulate matter that could have detrimental effects on human health. By switching to renewable energy, we can improve air quality, reduce respiratory illnesses, and minimize the incidence of smog-related health issues. Furthermore, renewable energy systems have lower water consumption compared to traditional power plants, reducing strain on water resources.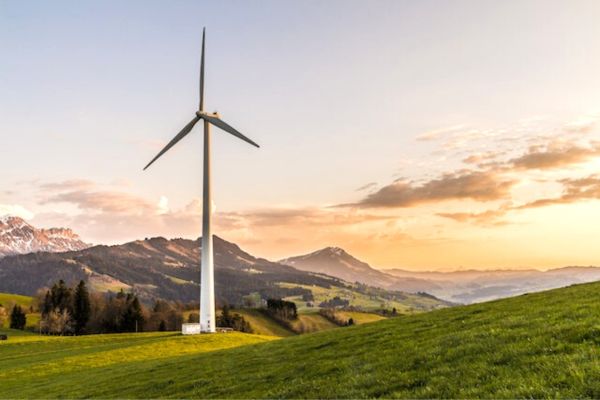 3. Economic Growth and Job Creation
The transition to renewable energy creates new job opportunities and contributes to economic growth. The renewable energy sector requires skilled professionals for installation, maintenance, research, and development. Additionally, renewable energy projects stimulate local economies through investments. The renewable energy sector provides jobs in various fields, including manufacturing, construction, installation, operation, and maintenance of renewable energy systems.
4. Increased access to energy in LEDCs
Renewable energy offers significant potential to expand access to electricity in regions without reliable grid infrastructure. Off-grid renewable energy systems, such as solar home systems and mini-grids, provide clean and affordable energy solutions for remote and underserved communities, improving their living standards, healthcare, education, and economic opportunities.
5. Sustainable Developments
Renewable energy aligns with the principles of sustainable development by addressing the interconnected challenges of economic growth, social development, and environmental protection. It enables countries to meet their energy needs while reducing greenhouse gas emissions and environmental degradation, promoting a more sustainable and equitable future.
6. Technological Advancements
The pursuit of renewable energy has spurred technological advancements in various fields. Research and development efforts have led to improved efficiency and affordability of renewable energy technologies. This progress has made renewable energy increasingly accessible and competitive with traditional energy sources.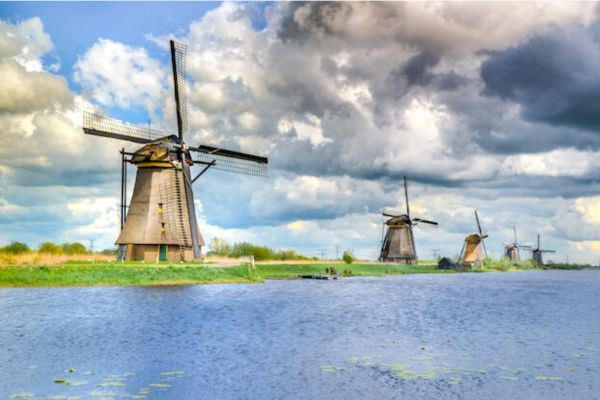 Renewable sources of energy do not just create a better living situation for us but also allows us to contribute in a positive way to the life of those living in underdeveloped countries. By making conscious choices about different To fully realize the potential of renewable energy, it is important to overcome challenges such as intermittency, grid integration, and energy storage. Continued research, development, and deployment of renewable energy technologies, along with supportive policies and international collaboration, are essential for accelerating the transition to a sustainable future powered by clean and renewable sources of energy.
In conclusion, renewable energy plays a crucial role in shaping a sustainable future for our planet. It offers a promising solution to combat climate change, reduce greenhouse gas emissions, and mitigate the environmental impacts associated with traditional energy sources. By harnessing the power of the sun, wind, water, and other renewable resources, we can pave the way for a cleaner, greener, and more resilient world. Embracing renewable energy technologies not only stimulates economic growth and job creation but also promotes energy independence and fosters a healthier and more livable planet for future generations. It is through our collective commitment to expanding renewable energy infrastructure, investing in innovative research and development, and adopting sustainable practices that we can create a world where clean energy is the norm, and our planet thrives in harmony with nature. The time to act is now, as each step towards a renewable future brings us closer to a sustainable and thriving world for all.