Summer is round the corner as spring is fading away. Sun is up and shining in all its glory. Wardrobe is taking a new look as we tuck away winter/spring clothes and make space for summer fashion wear. Summer is also the time of the year when everyone is busy planning holidays. Holiday fashion is one thing we can't get wrong, as capturing holiday moments to share on social media is a highlight of the season too.
Not to burst your holiday dreams, however, we alert our readers to be mindful that summer fashion shopping sprees could end up damaging our mother earth. Being aware of waste accumulation, we should be conscious of what we buy and how.  Sustainable summer fashion allows us to stay fashionable while minimizing our impact on the environment.
Fashion shouldn't cost the earth.

–Environmental Audit Committee
Here are a few tips to own and be proud of a sustainable summer wardrobe this year. First and foremost, start by making a list of things you absolutely need and things which you can do away with. By doing so, you are putting things you own to good use, reducing wastage and being conscious of your spend.
1. Re-use what you have
This is what you're looking to achieve by making a shopping list. Before heading out to pick up fresh trends, look through your closet to see if you already have what you're looking for. Check out social media hacks and DIY your existing clothes into trendy styles and outfits.
2. Borrow from family/ friends
Maybe your sibling or friend has something similar to what you are looking for. Don't be shy about borrowing it. When you borrow clothes you are able to use it for the time that you need and give it back when it is no longer of any use to you. This way you get what you were looking for and your wardrobe isn't a mess!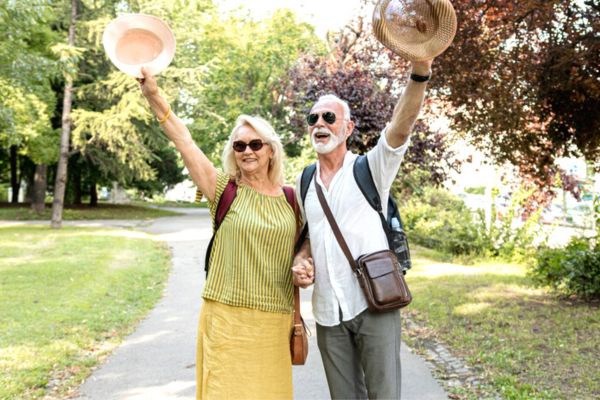 3. Buy what will last
When building a sustainable summer wardrobe, prioritize quality over quantity. Invest in well-made clothing that will last, rather than opting for cheap, disposable garments. High-quality items are often made with durable materials and excellent craftsmanship, ensuring they withstand multiple seasons. While they may have a higher upfront cost, the long-term value and reduced need for replacements make them a more sustainable choice. By investing in quality pieces, you contribute to a circular fashion economy and minimize your environmental footprint.
Sometimes we buy a piece of clothing only for one specific occasion. In such a case, you may want to rent the attire to prevent clothes from remaining unused in the long term. If you wish to purchase the item instead, evaluate every item you buy and think about other occasions where you could repeat the attire in a different manner. Prepare yourself to make use of it in different ways, get creative and start your own trends! 
4. Embrace Timeless Pieces:
In the world of fast fashion, trends come and go in the blink of an eye. Instead of succumbing to the cycle of disposable clothing, focus on timeless and versatile pieces that can be worn beyond a single season. Invest in well-made, high-quality garments that will withstand the test of time. Classic summer essentials like a white linen dress, denim shorts, or a straw hat are not only stylish but also enduring. By choosing timeless pieces, you reduce the need for constant new purchases and contribute to a more sustainable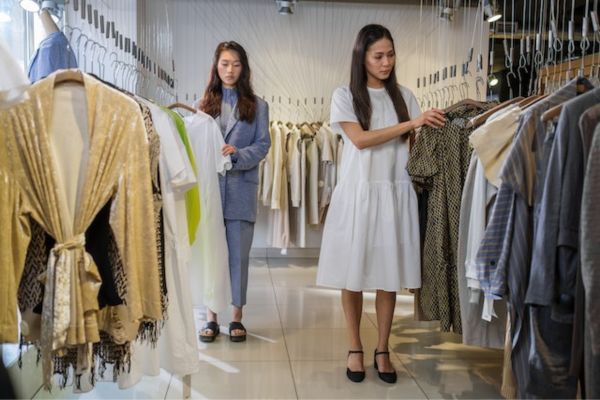 5. Support eco-friendly (ethical and sustainable) products and brands 
When shopping for summer fashion, look for brands that prioritize ethical and sustainable practices. Seek out labels that use eco-friendly materials such as organic cotton, hemp, linen, or recycled fibers. These materials have a lower environmental impact compared to conventional options.
Additionally, choose brands that focus on using their profits towards the betterment of the community. The fashion industry has a significant environmental footprint, including pollution and excessive water usage. By supporting eco-friendly brands, you contribute to reducing these negative impacts. Sustainable brands often prioritize the use of organic or recycled materials, implement eco-friendly production processes, and work towards minimizing their carbon footprint. Feel good about your purchase by giving back!
6. Opt for Natural and Organic Fabrics:
Natural and organic fabrics are both comfortable to wear and eco-friendly. Choose clothing made from materials such as organic cotton, hemp, bamboo, or linen. These fabrics are biodegradable, require fewer resources during production, and have a smaller carbon footprint compared to synthetic alternatives. Moreover, they offer breathability and comfort, making them perfect for summer wear. By opting for natural and organic fabrics, you can enjoy the summer season while minimizing your impact on the environment.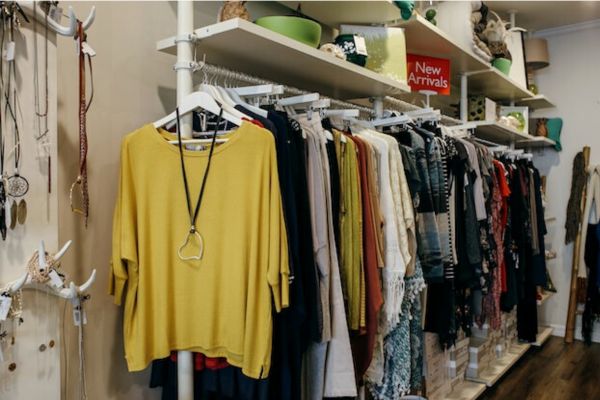 7. Donate what you don't use
We go shopping to feel good about ourselves by purchasing items that we always want to have in our wardrobes. However, everytime we buy something new, we have this lingering feeling of guilt about overcrowding our wardrobes. To prevent this from happening, put items that you no longer use to good use. Donate items that you do not need, while they are still in good condition. Furthermore, this allows items to be re-used and reduces waste generation. Cultivate generosity and gratitude this summer by acknowledging the abundance you have and sharing it with someone who may not have the same resources.
8. Buy second hand
One of the most effective ways to reduce the environmental impact of your wardrobe is by embracing secondhand and vintage fashion. Explore thrift stores, consignment shops, and online marketplaces for unique, pre-loved clothing options By buying second hand goods, you are able to get the same product potentially, at a lower price. This way you are able to purchase your dream outfit and save for something else that you've been looking to do. Shopping second hand may allow you to pick up something unique, express your personal style and create a more eclectic wardrobe.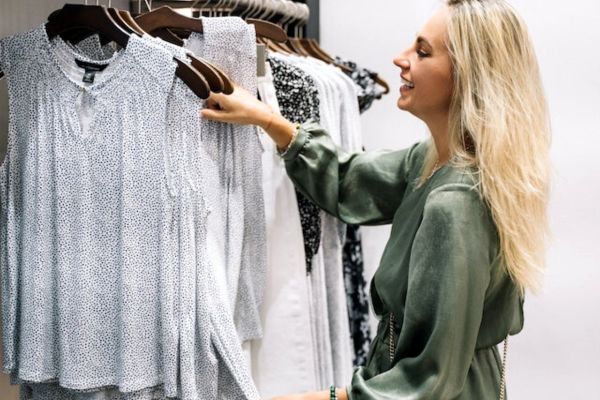 9. Consider the quality and reevaluate the price  One benefit of being sustainable when buying new clothes is that we become more conscious about the quality of the outfits. This summer take another step further and evaluate whether the price of a clothing item really justifies its quality and design. When you do so, you focus on getting your moneys' worth and own clothing that will treat you well.
10. Care for Your Clothing
Caring for your clothing plays a significant role in sustainable fashion. Follow the care instructions provided by the manufacturers to ensure your garments last as long as possible. Use gentle, eco-friendly detergents, air dry your clothes whenever possible, and mend any minor damages rather than discarding them. By adopting these practices, you extend the lifespan of your clothing and minimize the environmental impact associated with frequent washing and premature disposal.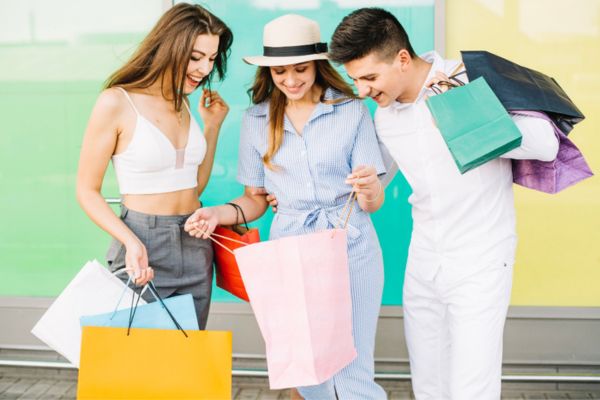 Embracing sustainable summer fashion is not just about staying stylish; it's about adopting a conscious lifestyle that has a positive impact on the planet. The TIWIW conscious lifestyle philosophy encapsulates the idea of being intentional and mindful in our fashion choices. It encourages us to think deeply about what we want and align our actions with our values. By embracing sustainable summer fashion, we send a message to the fashion industry and contribute to the growing demand for more responsible practices.
Each sustainable fashion choice we make has a ripple effect. It promotes a shift in the industry, where sustainability becomes the norm rather than the exception. By making conscious decisions, we become part of a larger movement that advocates for a greener and more ethical fashion industry.
In conclusion, embracing sustainable summer fashion and living by the TIWIW philosophy empowers us to be agents of change. By supporting ethical and sustainable brands, opting for timeless and natural fabrics, embracing secondhand fashion and minimalism, and prioritizing quality over quantity, we can make a positive impact on the planet. Let's choose fashion that aligns with our values and be the driving force behind a more sustainable future. Together, we can create a fashion industry that not only keeps us stylish but also preserves and protects the world we live in.