Summer is a season of warmth, sunshine, and outdoor activities. It is the time of year when people flock to the beach, have barbeques, and enjoy the long daylight hours. However, the summer heat and humidity can take a toll on our bodies and minds, causing dehydration, sunburn, heat stroke, and other health issues. Taking care of your body and mind during summer is essential to enjoy the season to the fullest. In this article, we'll discuss how summer affects our body and mind and provide tips on how to nourish ourselves during this season.
Eat what nourishes your body, Do what nourishes your soul, Think what nourishes your mind

-TIWIW
The Effect of Summer on the Body and Mind
The intense heat and humidity of summer can cause various health problems. The heat can lead to dehydration, which can cause symptoms such as thirst, dry mouth, headache, and dizziness. It can also cause heat exhaustion, which is characterized by symptoms such as fatigue, nausea, vomiting, and rapid heartbeat. In severe cases, heat exhaustion can progress to heat stroke, which is a life-threatening condition that requires immediate medical attention. Heat stroke can cause symptoms such as high body temperature, confusion, seizures, and even coma.
Moreover, summer can also cause skin problems due to the sun's harmful UV rays. Overexposure to the sun can cause sunburn, premature aging, and even skin cancer. The UV rays can also cause eye damage, such as cataracts and macular degeneration.
Summer can also affect our mental health. In summer, we may find it hard to fall asleep. This is due to hotter environmental temperatures; our body may find it harder to cool down resulting in a bit of difficulty in sleeping. The changes in routine, work, and social activities can cause stress and anxiety. The pressure to have a perfect summer can lead to the fear of missing out (FOMO) and social comparison, which can trigger negative emotions such as envy and low self-esteem.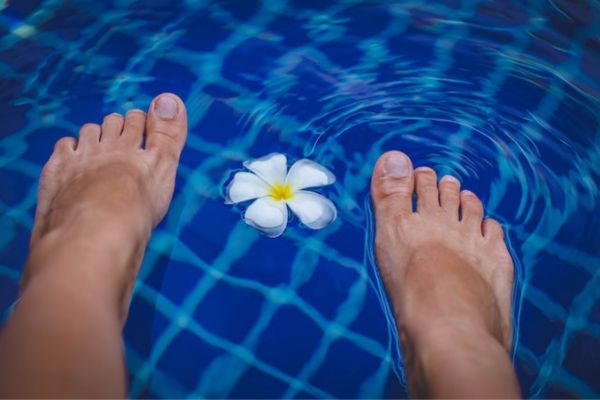 How to Nourish Body & Mind in Heat?
To take care of your body and mind during summer, it's essential to follow a healthy lifestyle that includes a balanced diet, hydration, exercise, and relaxation. By following few tips, we can enjoy the summer season while keeping our bodies and minds healthy and happy.
When your body, mind, and soul are healthy and harmonious, you will bring health and harmony to the world – not by withdrawing from the world, but by being a healthy, living organ of the body of humanity.

– B.K.S. Iyengar
1. Stay Hydrated
Staying hydrated is crucial during summer. The heat and humidity can cause you to lose fluids through sweating, which can lead to dehydration. Drinking plenty of water and fluids such as coconut water, buttermilk, and fresh fruit juices can help maintain the body's fluid balance and prevent dehydration. It is advisable to limit your alcohol and caffeine intake as they can lead to dehydration. Alcohol and caffeine are diuretics, which means they increase urine production and can cause dehydration.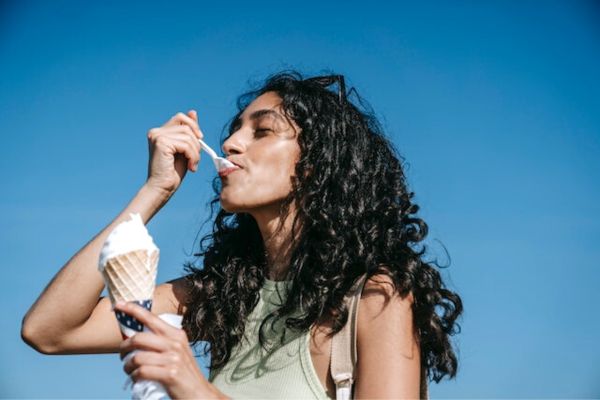 2. Protect Your Skin
Protecting your skin from the sun's harmful rays is essential during summer. Always wear sunscreen with at least SPF 30 or higher when going out in the sun. Reapply it every two hours or more often if you are swimming or sweating. Wearing a hat, sunglasses, and long-sleeved clothing can also help protect the skin. Avoid going out in the sun during the hottest hours of the day, which are usually from 10 a.m. to 4 p.m.
In addition to using sunscreen and staying in the shade during peak sun hours, wearing light-colored clothing can also help protect your skin from UV rays. Darker colors tend to absorb more heat and light, which can make you feel hotter and more uncomfortable in the sun. Opt for loose-fitting, lightweight, and light-colored clothing to keep your skin cool and protected. You can also try wearing a wide-brimmed hat and sunglasses to shield your face and eyes from the sun's rays.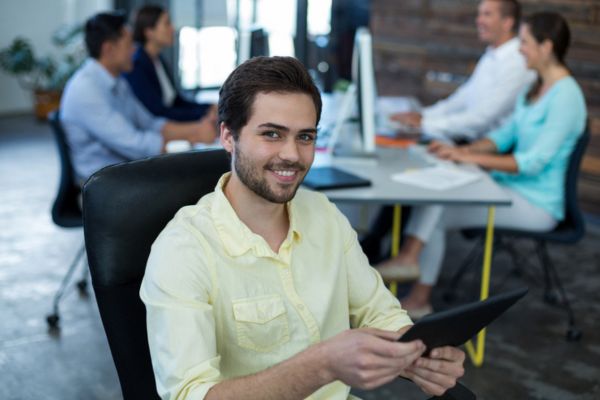 3. Eat Fresh, Seasonal Foods
Summer is a season of fresh fruits and vegetables, and we can take advantage of this by incorporating them into our diet. Eating a variety of colorful fruits and veggies can provide us with essential vitamins, minerals, and antioxidants that nourish our bodies and boost our immune system. You can also opt for lighter meals and snacks, such as salads, smoothies, and grilled vegetables, instead of heavy, greasy foods that can make you feel sluggish and bloated.
4. Stay active
Although the summer heat can be daunting, it's crucial to stay active and move our bodies regularly. Exercise can help us maintain a healthy weight, reduce stress, improve our cardiovascular health, and boost our mood. We can choose indoor or outdoor activities that suit our preferences and fitness level, such as swimming, hiking, yoga, dancing, or cycling. A small session of stretching is also beneficial. It keeps our joints in good condition. A healthy body will keep infections that are common during summer, away. Taking a cold shower before workouts would keep you cooler during workouts. Sports drinks are handy as they contain potassium and electrolytes which help in rehydrating our body. during summer that adds fun element as well as helps in staying cool. It's best to exercise during the cooler hours of the day, such as early morning or late evening, to avoid the heat.
5. Get enough rest and relaxation
Summer can be a busy and hectic time. No doubt, surge of summer energy is great. But prioritising physical & mental rest is equally awesome. Undisturbed "Me time" is very essential during harsh summer. Avoid longer journeys unless it is essential. Getting enough sleep (7-9 hours per night) can help us recharge our bodies and minds and improve our cognitive function, mood, and immune system. We can also practice relaxation techniques, such as meditation, deep breathing, or aromatherapy, to reduce stress and anxiety and promote a sense of calm and balance.
6. Practice Mindfulness
Summer can be a busy and stressful time, so it's important to take time to relax and recharge. Practice mindfulness techniques such as meditation, deep breathing, or yoga to help reduce stress and promote mental well-being. These practices can help you stay calm and focused, even when things get hectic.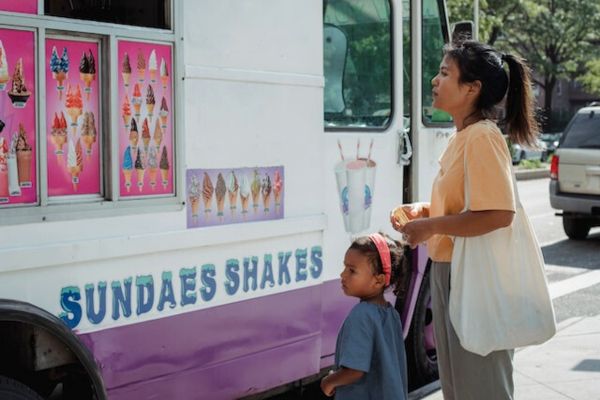 7. Connect with others
Finally, summer is a time of socializing and connecting with others, which can be beneficial for our mental health and well-being. We can spend time with our loved ones, join social clubs or groups, volunteer in our community, or attend outdoor events and festivals. Socializing can help us reduce loneliness and isolation, improve our communication skills, and enhance our sense of belonging and purpose.
Taking care of our body and mind during the summer season is not only essential for our physical and mental health but also for our overall well-being and happiness. By following the tips and practices mentioned above, we can nourish ourselves and create a healthy and balanced lifestyle that lasts beyond the summer months.
When it comes to summer self-care, TIWIW philosophy can help us tune in to what our bodies and minds need and respond to them in a compassionate and intentional way. For example, if we feel exhausted, we can take a break and rest instead of pushing ourselves to the limit. If we crave connection, we can reach out to our friends or family members and organize a picnic or a game night. If we want to try a new activity or hobby, we can give ourselves permission to do so without judgment or fear of failure.
In summary, taking care of our body and mind during the summer season is not only about following external rules or recommendations but also about listening to our internal wisdom and honoring our unique needs and desires. By combining self-care practices with the TIWIW philosophy, we can create a holistic and sustainable approach to well-being that supports us in living a mindful and conscious lifestyle year-round. So, let's make the most of this summer by nourishing ourselves from the inside out and cultivating a deeper connection with ourselves and others.