There is a mellow shift in the weather as we swing towards the monsoon season. Monsoon brings a refreshing change to the world around us. The sound of raindrops gently tapping against our windows, the earthy scent of wet soil, and the vibrant green hues that create a magical atmosphere. Its safe to say that Monsoon feels like the season of transformation and rejuvenation.
The monsoon season brings a refreshing change in the environment, with rains rejuvenating nature and creating an ideal setting for engaging in activities that promote sustainability.
Although Monsoon has its own charm, it can sometimes be difficult to the see the beauty of this season. It limits us from stepping out as often and can eventually become a little gloomy and monotonous. However, there is always a bright side to everything. Monsoons don't always have to be so dull if we think of creative ways to make staying at home seem less boring. Over the past few years we have learnt that we don't have to step out to have a good time. Sometimes, getting cozy, being around your loved ones and doing simple tasks can be fun too! Along with eco-friendly practices, incorporating mindful and physical activities during the monsoon season can help us lead a sustainable lifestyle while nourishing our overall well-being.
The best thing one can do when it's raining is to let it rain.

–Henry Wadsworth Longfellow
In this blog, lets explore some ways in which we can be eco-friendly and embrace the opportunities that monsoon gives us, and make the best of the time we get to spend in the comfort of our homes.
10 Eco-Friendly Monsoon Activities for a Sustainable Lifestyle
1. Nature Walks and Mindful Rain
Embrace the beauty of the monsoon by embarking on nature walks during light showers or right after rainfall. Explore nearby parks, nature reserves, or even your own neighborhood to immerse yourself in the serene atmosphere. Engage in mindful rain observations, where you focus your attention on the sound, smell, and feel of the rain. Notice how it refreshes the environment, stimulates your senses, and nourishes the surrounding flora and fauna. This practice allows you to connect deeply with nature and cultivate mindfulness by being fully present in the moment.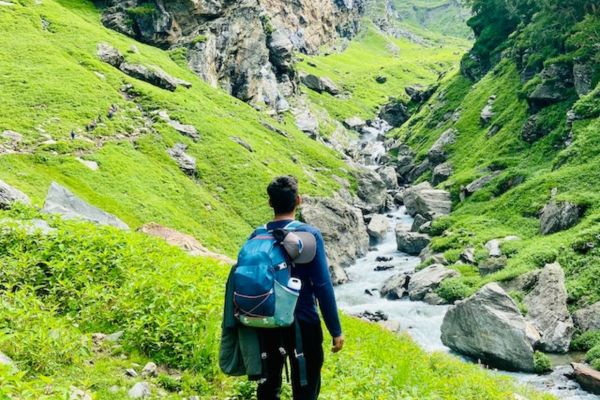 2. Sustainable Trekking and Hiking
Monsoons provide the perfect backdrop for adventurous individuals to engage in sustainable trekking and hiking activities. Explore nearby hills, forests, or trails while being mindful of the environment. Opt for guided eco-tours or choose well-maintained trails to minimize any negative impact on the ecosystem. Remember to adhere to Leave No Trace principles, such as packing out your waste, staying on designated paths, and respecting wildlife and local communities. By embracing sustainable trekking and hiking, you not only stay physically active but also develop a deep appreciation for nature's beauty and the importance of its conservation.
3. Rainwater Harvesting
Rainwater harvesting is a simple yet effective way to conserve water and reduce the strain on local water resources. What better day to tidy up your home when everyone around! Divided tasks and less wastage! Place a few buckets outside, collect the rain water and use it for cleaning, watering indoor plants etc. Turn this into a fun challenge and see who at home can put rain water to the best use and be the most effective. 
4. Mindful Rain Meditation and Journaling
The monsoon season provides the perfect backdrop for engaging in mindful activities that promote personal well-being and a deep connection with nature. Rain meditation, also known as pluviophilia, involves sitting or standing in a safe, sheltered spot and simply observing the rain. Close your eyes, listen to the sound of raindrops falling, and feel the coolness of the air. Let the rain's rhythmic patter wash away stress and rejuvenate your senses. This practice helps cultivate mindfulness and a sense of calm.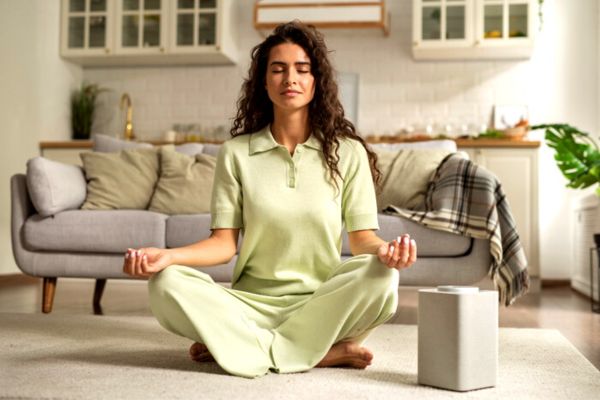 5. Sustainable Crafting and DIY Projects
Rainy days during the monsoon season offer a perfect opportunity to engage in sustainable crafting and DIY projects. Use rainy days as an opportunity to get creative with upcycling. Repurpose old items or materials into new and useful products, such as turning glass jars into plant pots, creating artwork from recycled materials, or making reusable cloth bags! For example, you can make planters from recycled containers, create eco-friendly candles using soy wax and essential oils, or design eco-friendly jewelry using natural materials like wood or clay. Engaging in these activities not only nurtures your creativity but also reduces waste by giving new life to discarded items. Share your creations with friends and family or consider selling them to promote sustainable and handmade products within your community.
6. Indoor Exercise and Yoga
Don't let the rain dampen your fitness routine. Monsoon showers may limit outdoor physical activities, but they provide an excellent opportunity to focus on indoor exercises and yoga routines. Set up a dedicated space in your home or join virtual classes to engage in physical activity. Incorporate exercises that require minimal equipment, such as bodyweight workouts, Pilates, or dance routines. Additionally, practice yoga, which combines physical postures, breathwork, and meditation to promote overall well-being. The monsoon season's calming ambiance can enhance the meditative aspect of your practice, allowing you to cultivate mindfulness, relieve stress, and strengthen your mind-body connection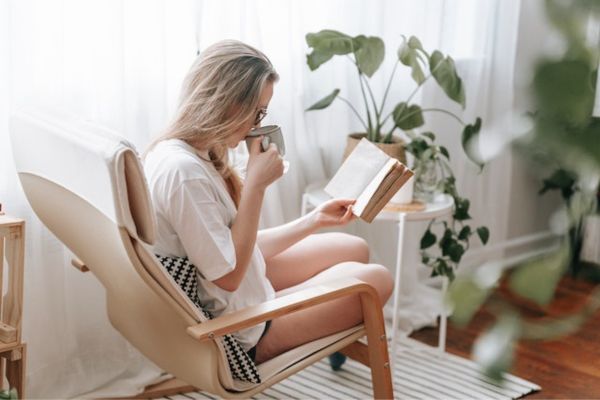 7. Read a Book
Spend quality time with a good book. Choose a novel or a genre you enjoy and get lost in the pages. The rainy ambiance adds to the cozy reading experience. Grab a hot beverage and create your own reading nook.
8. Family Board Game Sessions
When heavy rains keep you indoors over the weekend, embrace the opportunity to spend quality time with your family through board games. Gather around a table and engage in friendly competition, laughter, and bonding through board games. Choose games that are suitable for all ages and offer opportunities for collaboration and strategic thinking. By opting for eco-friendly board games made from sustainable materials, you can align your entertainment choices with your commitment to sustainability. Board game sessions encourage communication, problem-solving, and healthy competition, all while fostering strong family connections. Whether it's a classic game or a modern eco-themed game, the joy and laughter that come from playing together create cherished memories and strengthen the family bond.
9. Mindful Cooking and Sustainable Eating
It's an ideal time to embrace mindful cooking and sustainable eating practices with your family. Involve everyone in the kitchen and prepare delicious meals using organic, locally sourced ingredients. Explore new recipes that incorporate seasonal produce and opt for plant-based or vegetarian options to reduce your carbon footprint. Engaging in mindful cooking together allows for quality family time and encourages conversations about sustainable food choices. By enjoying sustainable meals as a family, you not only support local farmers and reduce food miles but also instill lifelong habits of mindful eating and environmental stewardship in your children.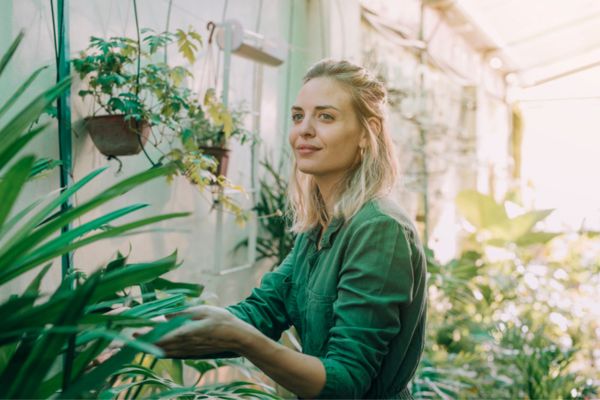 10. Indoor Herb and Vegetable Gardening
Make the most of your indoor space by starting an herb or vegetable garden. Get your hands dirty and watch your favorite herbs or small vegetables flourish in pots or containers placed near a sunny window. As you nurture these plants, you'll not only have the joy of witnessing their growth but also enjoy the satisfaction of harvesting your own fresh produce and herbs. Plus, by growing your own indoor garden, you contribute to minimizing the carbon footprint associated with transportation while reducing the need for harmful pesticides. and reducing the use of harmful pesticides.
Remember that sustainability includes you too. Sometimes the best way to express love is by showering yourself with it first! Monsoon gives you the chance to step away from your normal routine and almost demands you to take things slow. Use this season as a reminder to look after yourself and your loved ones.
So, grab your umbrella and let's embark on this exciting journey towards a greener and more sustainable lifestyle! Happy Rainy Days!