Imagine a scenario where you've just put in a grueling workout at the gym, pushing yourself to burn those calories, only to reward yourself with a banana that has been treated with chemicals to hasten its ripening. It's disheartening to realize that the benefits of your hard work in the gym are effectively nullified by consuming non-organic food. In recent times, you've likely encountered the "Organic" label in your local vegetable markets or grocery stores. Often, the price tag associated with organic-labeled groceries or vegetables can be a deterrent, leading you to choose non-organic options. The decision between organic and non-organic produce can be a challenging one, as both have their own advantages and disadvantages. However, delving a bit deeper into the topic reveals why organic produce is the superior choice.
The phrase "When health is organic, wealth is organic" is not just a catchy slogan anymore. Repeatedly, the health challenges faced by individuals have emphasized the significance of making mindful choices about what we consume. Today, the imperative is sustainability. Every aspect of production and consumption is now being carefully planned and executed to ensure sustainability. Organic produce not only aligns with this sustainable approach but also stands as the only viable option. While organic farming has been practiced in rural areas for generations, it is increasingly becoming a trend in semi-urban and urban cities. Organic produce, in its simplest terms, can be considered a gift from Mother Nature. It represents the highest quality food available at a reasonable price, contributing to an improved appearance and overall well-being. The use of harmful chemicals to achieve quicker yields has only accelerated the deterioration of our health and environment. It is high time that we bid farewell to these harmful chemicals and wholeheartedly embrace the most sustainable approach to farming: "Organic Farming."
We must make organic the conventional choice and not the exception available only to the rich and educated.

–Maria Rodale
 
Understanding Organic Farming
Organic farming is an agricultural system that revolves around natural processes, the promotion of biodiversity, and long-term sustainability. In stark contrast to conventional farming, which often relies heavily on synthetic pesticides, herbicides, and fertilizers, organic farming operates based on a set of principles that make it a more sustainable and environmentally friendly option for producing food. Let's take a deeper dive into these principles:
1. Soil Health: At the heart of organic farming lies the commitment to maintaining and enhancing soil health. Techniques like crop rotation, cover cropping, and composting are employed to nurture fertile soils, bolstering their capacity to sequester carbon and retain water. Healthy soils serve as the cornerstone of sustainable agriculture.
2. Biodiversity: Organic farms actively promote biodiversity by fostering diverse ecosystems that provide habitats for a multitude of plant and animal species. This not only supports pollinators and natural predators but also contributes to soil health and overall ecosystem resilience.
3. Chemical Avoidance: Organic farming unequivocally prohibits the use of synthetic pesticides, herbicides, and genetically modified organisms (GMOs). Instead, it relies on natural methods such as biological pest control, crop rotation, and companion planting to manage pests and diseases.
4. Non-GMO: Organic farming steadfastly avoids genetically modified organisms (GMOs), which carry the potential for unknown long-term effects on ecosystems and human health.
5. Reduced Environmental Impact: Organic farming minimizes the negative environmental impacts often associated with conventional agriculture, such as soil erosion, water pollution, and greenhouse gas emissions.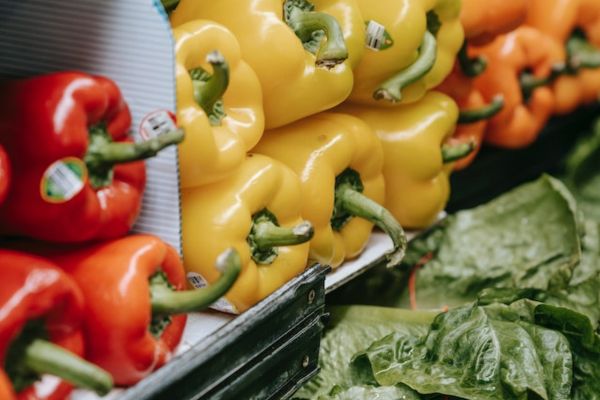 The Sustainability of Organic Farming
Now that we have a grasp of the principles underpinning organic farming, let's explore how these practices translate into a more sustainable agricultural system:
1. Environmental Benefits
a. Reduced Chemical Dependency: The avoidance of synthetic chemicals in organic farming protects ecosystems from pollution and significantly reduces the risk of chemical runoff into waterways, which can have devastating effects on aquatic life.
b. Carbon Sequestration: Organic farming practices, such as cover cropping and minimal soil disturbance, excel at sequestering carbon in the soil. This helps mitigate climate change by decreasing greenhouse gas emissions.
c. Water Conservation: Organic farming techniques, including mulching and efficient irrigation methods, not only minimize water usage but also contribute to water conservation, a vital aspect of sustainability.
2. Soil Health
a. Enhanced Soil Fertility: Organic farms prioritize the use of compost, manure, and organic matter to enrich soil fertility naturally. This approach ensures the long-term productivity of the land.
b. Mitigated Soil Erosion: Through practices like cover cropping and reduced tillage, organic farming helps prevent soil erosion, preserving topsoil and preventing sediment from contaminating water bodies.
c. Resistance to Climate Extremes: Organic soils tend to possess higher water-holding capacity, making them more resilient to drought and better able to absorb excess water during heavy rainfall, thus contributing to climate resilience.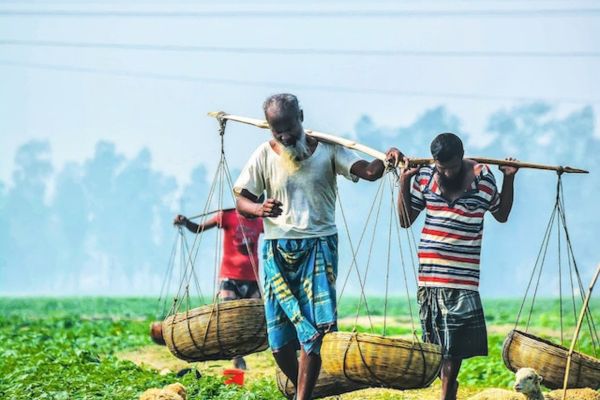 3. Biodiversity Conservation
a. Habitat Preservation: Organic farms often incorporate hedgerows, flowering plants, and natural habitats within and around their fields, creating sanctuaries for pollinators and beneficial insects.
b. Natural Pest Control: By encouraging natural predators and fostering diverse ecosystems, organic farming significantly reduces the need for chemical pest control, promoting balanced and sustainable pest management.
4. Human Health
a. Reduced Exposure to Harmful Chemicals: Organic farming helps mitigate the exposure of farmers, farm workers, and consumers to synthetic pesticides and herbicides, thereby potentially lowering the risk of health issues associated with chemical exposure.
b. Nutrient-Rich Foods: Research suggests that organic produce may have higher nutrient content, providing consumers with more nutritious food options.
5. Economic Benefits
a. Local and Sustainable Economies: Organic farming often supports local economies by fostering small-scale, diversified farming operations that are less dependent on costly external inputs, thereby promoting sustainability at the community level.
b. Enhanced Resilience: The diversity of crops and practices in organic farming can make farms more resilient to market fluctuations and external shocks, contributing to long-term economic sustainability.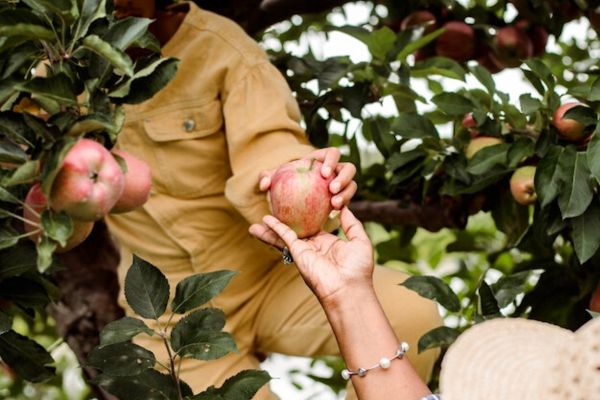 Challenges and Critics
While organic farming offers numerous benefits for sustainability, it is not immune to challenges and criticism. Some common criticisms include:
1. Lower Yields: Organic farming may produce lower yields compared to conventional methods, raising concerns about food security, especially in densely populated areas. However, innovations and advancements in organic farming practices are continuously addressing this issue.
2. Transition Period: Converting conventional farms to organic practices can be time-consuming and challenging, often involving a transition period during which yields may temporarily decrease. Support and incentives for transitioning farmers can help alleviate this challenge.
3. Higher Costs: Organic farming can demand higher initial investments and labor costs, which may pose challenges for farmers, particularly those with limited resources. Nevertheless, the long-term sustainability benefits often outweigh these initial costs.
4. Limited Availability: Organic products can sometimes be less readily available and more expensive for consumers, potentially limiting accessibility. However, increased demand and awareness can lead to greater availability and affordability
5. Certification Costs: Obtaining organic certification can be costly for many farmers, potentially straining their financial resources. Simplifying certification processes and offering financial assistance can make organic farming more accessible.
As we confront the urgent challenges of climate change and a growing global population, organic farming offers a promising path toward a greener and more sustainable future. By supporting organic agriculture through our consumer choices and advocating for policies that promote sustainable farming practices, we can actively contribute to a healthier planet and a more secure food supply for generations to come.
Living sustainably requires recognizing how our choices affect the world and striving for a lighter, better life for everyone, whether you're a producer or a consumer. Whether it's avoiding harmful chemicals or minimizing waste, the responsibility to improve our world is equally crucial. Embracing organic farming is a step towards a more sustainable and harmonious relationship with both our environment and the food we consume.