In the hustle and bustle of our fast-paced lives, the concept of self-care often conjures images of luxurious bubble baths, serene meditation sessions, or intense gym workouts. While these practices undoubtedly contribute to our wellbeing, there's an often-overlooked hero in the world of self-care—hobbies. Yes, those cherished pastimes that light up our souls and ignite our passions play a pivotal role in nurturing our mental health. Hobbies are not mere distractions; they are gateways to controlling our time and, in turn, our lives. Beneath the surface, hobbies offer a wealth of benefits, from bolstering our mental wellbeing to providing a profound sense of achievement and even redirecting negative thoughts. Join us on this exploration of how hobbies can become your trusted companions on the journey to self-care and self-discovery.
The Therapeutic Magic of Hobbies
Hobbies are more than just pastimes; they are windows into our inner selves, expressions of our passions and interests. Engaging in a hobby allows you to disconnect from the pressures of daily life, reduce stress, and improve your mental health in numerous ways. Here are some of the ways hobbies can positively impact your mental wellbeing:
1. Stress Reduction: Hobbies provide an outlet for stress and anxiety. When you immerse yourself in a hobby, your mind becomes fully absorbed in the activity, temporarily diverting your attention from worries and problems.
2. Mindfulness and Flow: Many hobbies require deep concentration and focus, which can induce a state of flow—a state where you lose track of time and become fully engaged in the present moment. This mindfulness can promote relaxation and reduce rumination.
3. Social Connection: Some hobbies can be done with others, fostering social connections and a sense of belonging. Socializing with like-minded individuals can combat feelings of loneliness and boost your mood.
4. Sense of Achievement: Hobbies often involve setting goals and working towards them. Achieving these goals can boost your self-esteem and sense of accomplishment.
5. Creativity and Self-Expression: Creative hobbies, in particular, allow you to express yourself and tap into your inner creativity, promoting self-discovery and personal growth.
Hobbies are great distractions from the worries and troubles that plague daily living.

–Bill Malone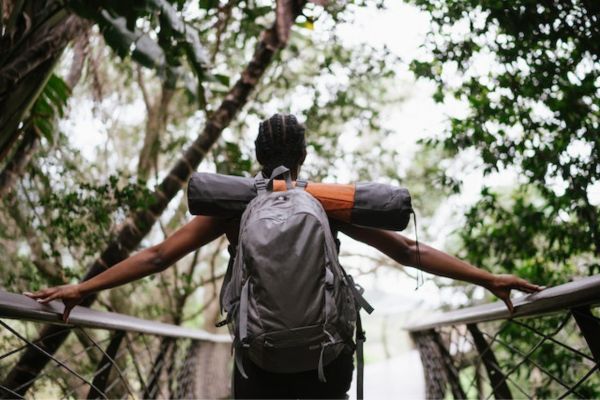 Exploring the Spectrum of Therapeutic Hobbies
Now, let's embark on a journey through a spectrum of therapeutic hobbies, each uniquely equipped to foster mental wellbeing:
1. Meditation / Yoga: Mindfulness in Motion
Meditation and yoga are gateways to slowing down, fostering mindfulness, and embracing the present moment. Meditation teaches patience and nurtures a sense of serenity. Yoga, on the other hand, invites us to practice patience and soothes our nervous systems. Regular practice of these activities can reduce stress, increase relaxation, and improve overall mental clarity.
2. Journaling: The Healing Power of Words
Journaling is a potent tool for mental wellbeing. It empowers us to manage our feelings and reflect on our experiences. Keeping a journal is a personal and introspective hobby that allows you to reflect on your thoughts and experiences. It can be a therapeutic way to process emotions, set goals, and track your personal growth over time.This therapeutic practice is often recommended for individuals grappling with depression or post-traumatic stress disorder. Regular journaling offers respite from anxiety and amplifies self-awareness.
3. Hiking and Nature Walks: Refreshing Mind and Body
Exploring the outdoors through hiking or nature walks is a hobby that connects you with the natural world. The combination of physical activity and exposure to natural beauty can boost your mood, reduce stress, and provide a much-needed escape from the hustle and bustle of daily life.
4. Sports: A Playful Pursuit of Joy
Sports, in addition to promoting social connection, are a magnificent hobby for curbing anxiety and stress. Engaging in sports hones tactical thinking, diverts our minds from negative thoughts, and can significantly alleviate symptoms of depression.
5. Cooking: Nourishing Body and Soul
Cooking or baking is a hobby that combines creativity with a delicious outcome. Preparing a meal from scratch can be a meditative process that distracts you from everyday worries. Plus, the joy of sharing your culinary creations with loved ones can enhance your sense of fulfillment.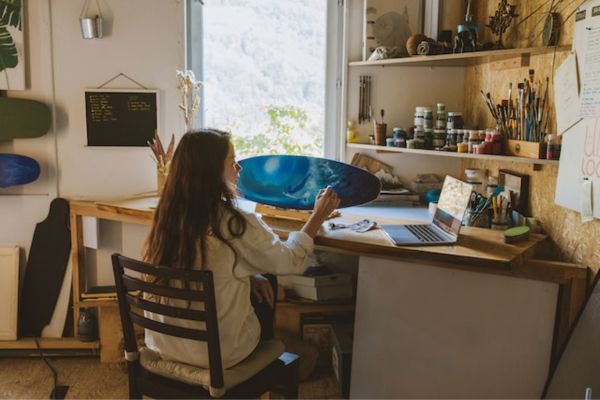 6. Painting or Drawing: Unleash Your Creativity
Artistic hobbies like painting and drawing allow you to express your emotions and thoughts visually. You don't have to be a professional artist to benefit from this hobby. Grab a sketchbook and some colors, and let your imagination flow. The act of creating art can be immensely satisfying and provides a way to process your feelings.
7. Photography: Capturing Moments
Photography is a hobby that encourages you to see the world from a different perspective. It forces you to slow down, observe your surroundings, and find beauty in the everyday. Capturing moments through photography can bring a sense of accomplishment and joy as you create a visual diary of your life.
8. Music: Harmony for the Soul
Learning to play an instrument and indulging in musical pursuits instantly uplifts our spirits. Music has a profound effect on reducing stress and anxiety, leaving us feeling better about ourselves. The sense of accomplishment from playing an instrument is unparalleled.
9. Reading: A Voyage of the Mind
Reading is a hobby that takes you on a mental journey to different worlds and times. Whether you prefer fiction, non-fiction, or poetry, reading can be an escape from reality and a source of intellectual stimulation. It also enhances empathy and emotional intelligence by allowing you to understand different perspectives and experiences.
10. Strategy & Board Games: A Playful Workout for the Mind
Strategy games and board games like chess, word puzzles, crosswords, and sudoku enhance concentration, memory, brain function, and problem-solving skills. They also serve as preventive tools against the risk of developing dementia and Alzheimer's in older adults.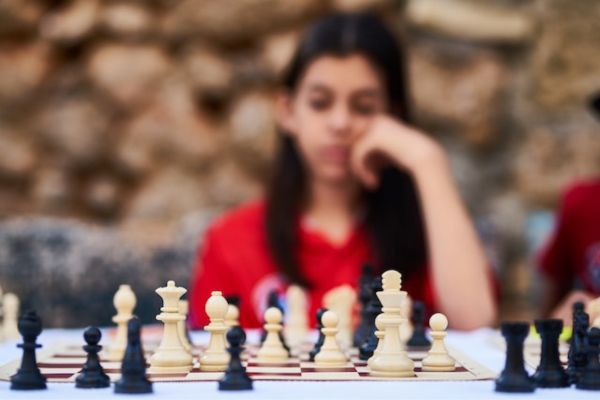 Incorporating a hobby into your life can be a transformative step toward better mental wellbeing. Discovering new hobbies or immersing yourself in existing ones is a joyful and rewarding experience. By exploring your interests, leveraging online resources, seeking expert guidance, asking for recommendations, and even volunteering, you can find the perfect hobby that resonates with you. Embrace an open mind and patience as you embark on your hobby journey.
Remember that the benefits of hobbies extend beyond the activity itself. They provide an opportunity to disconnect from the chaos of everyday life, find joy in the present moment, and nurture your mental health. So, go ahead, pick up that paintbrush, plant those flowers, or strum that guitar. Your mental wellbeing will thank you for it, and you'll discover a richer, more fulfilling life in the process.