Have you ever wanted a simple and effective way to improve your mental well-being, enhance your focus, and experience a deeper state of relaxation? If so, you might want to consider listening to binaural beats. These unique auditory phenomena have been gaining popularity in recent years for their ability to positively impact various aspects of our lives.
We've all experienced the transformative effects of music in our lives. Whether it's the comforting lullaby that helps you drift into a peaceful sleep, the invigorating rhythm that kickstarts your day, or the soul-soothing melody that resonates with your heart, music possesses a remarkable ability to influence our emotions and well-being. It's no wonder that a famous piece of advice from music therapists is, "If you want to firm up your body, head to the gym. If you want to warm up your brain, listen to music."
Understanding Music Therapy
Music therapy is a holistic approach that utilizes the therapeutic power of music to address physical, emotional, and cognitive needs. In this practice, a healthcare professional known as a music therapist engages with the individual, learning about their unique preferences, needs, and experiences. With this information in hand, the music therapist tailors each session to the individual's requirements. They employ elements of music such as sound, rhythm, and harmony to achieve specific goals, which can range from stress reduction to enhancing one's overall quality of life. It's important to note that music therapy is typically used in conjunction with other treatments, such as medications or other interventions, as part of a larger treatment plan.
The Brain's Symphony: How Music Is Processed
To truly appreciate the therapeutic potential of music, it's essential to understand how our brain interprets and interacts with it. When we listen to music, vibrations generated by a sound source travel through the air and enter our ear canal. These vibrations then resonate with the eardrum, transforming into electrical signals that journey to the brain stem through the auditory nerve. The brain, in turn, reassembles these electrical signals into what we perceive as music. This process requires intricate computational work from our brain, despite it occurring largely outside our conscious awareness.
In the words of experts, "Music is structural as notes, architectural as a tune, and mathematical as it's computed by the brain."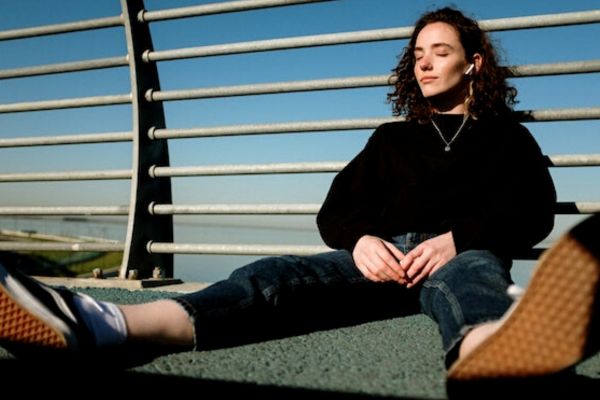 Music therapy can make the difference between withdrawal and awareness, between isolation and interaction, between chronic pain and comfort — between demoralization and dignity.

-Barbara Crowe

What Are Binaural Beats?
Binaural beats are a form of auditory illusion created by presenting two slightly different frequencies to each ear. When your brain processes these two frequencies, it perceives a third frequency, which is the difference between the two presented frequencies. This perceived third frequency is the binaural beat. These beats are typically in the range of 1 to 30 Hz and correspond to different states of consciousness.
Here's a glimpse into how binaural beats can influence different brain activities:
Delta (1 to 4 Hz): These beats induce deep relaxation, facilitate healing, promote pain relief, aid meditation, and grant access to the unconscious mind.
Theta (4 to 8 Hz): Known for promoting REM sleep, these beats reduce anxiety, facilitate relaxation, and encourage meditative and creative states.
Alpha (8 to 13 Hz): These beats encourage relaxation, foster positivity, maintain a state of flow, and decrease anxiety.
Lower Beta (14 to 30 Hz): Binaural beats in this range boost concentration, alertness, problem-solving abilities, high-level cognition, and memory improvement.
Gamma (30 to 100 Hz): Associated with cognitive enhancement, these beats enhance attention to detail, memory, and creativity.
Unlocking the power of Binaural Beats
To experience binaural beats, you'll need to listen to them through headphones or earphones, as the brain relies on the stereo effect created by separate frequencies in each ear. By doing this, you can tap into the many benefits that binaural beats have to offer: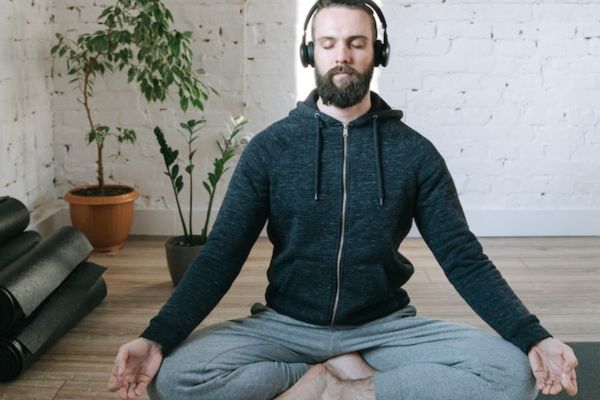 1. Enhanced Meditation and Relaxation
One of the most significant benefits of listening to binaural beats is their ability to induce a state of deep relaxation and aid in meditation. As you listen, your brainwaves synchronize with the frequency of the binaural beat. For instance, beats in the 8 to 10 Hz range, often associated with the alpha state, promote relaxation and calmness. This can make it easier to achieve a meditative state and reduce stress and anxiety.
2. Improved Sleep
If you struggle with sleep issues, binaural beats might be your solution. Listening to beats in the delta range (0.5 to 4 Hz) can help you fall asleep more easily and experience deeper, more restorative sleep. Many people find that listening to these beats before bedtime helps them overcome insomnia and wake up feeling more refreshed.
3. Enhanced Focus and Cognitive Function
Binaural beats can improve your cognitive abilities, including focus, memory, and problem-solving skills. Beats in the beta range (14 to 30 Hz) can boost your alertness and concentration. This makes them a valuable tool for students, professionals, or anyone looking to boost their productivity.
4. Stress Reduction and Anxiety Management
Stress is an everyday part of life, but excessive stress can be detrimental to your physical and mental health. Binaural beats, particularly those in the theta range (4 to 8 Hz), have the potential to reduce stress and anxiety. Listening to these beats can induce a sense of calm and relaxation, making it easier to cope with life's challenges.
5. Pain Management
Binaural beats may also offer relief to those suffering from chronic pain. They can help release endorphins, the body's natural pain relievers, which can reduce the perception of pain. While they aren't a replacement for medical treatment, binaural beats can be a complementary tool for pain management.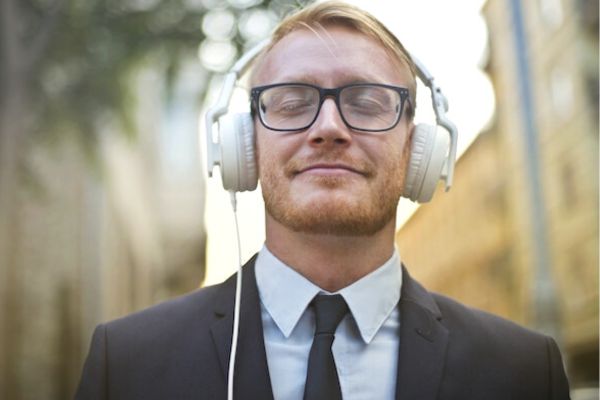 6. Altered States of Consciousness
Binaural beats can induce altered states of consciousness, such as lucid dreaming or out-of-body experiences. Beats in the gamma range (above 30 Hz) are associated with these extraordinary experiences. They can be a gateway to exploring different realms of consciousness and expanding your understanding of the mind.
7. Creativity and Problem-Solving
If you're an artist, writer, or creative thinker, binaural beats may be a valuable tool for enhancing your creativity. They can help break mental blocks and stimulate your imagination. Theta and alpha range beats are particularly effective for fostering creativity and problem-solving.
8. Mood Enhancement
Binaural beats can also influence your mood positively. Listening to beats in the alpha and theta ranges can boost feelings of happiness, inner peace, and emotional balance. This can be a simple yet effective way to uplift your spirits and increase your overall sense of well-being.
In conclusion, the benefits of listening to binaural beats are vast and can positively impact your mental and emotional well-being. Whether you're looking to relax, sleep better, enhance your focus, or explore altered states of consciousness, binaural beats offer a versatile and accessible tool for personal growth and self-improvement. Give them a try and unlock the potential of your mind's sonic symphony. It is prudent to discuss the integration of binaural beats into your health strategies with your healthcare professional or therapist. Ensure that you adhere to the recommended protocols and guidelines they provide to derive the most benefit from this therapeutic tool.