The soft rays of the morning sun kissing your cheeks, the earthy scent of soil filling your nostrils, and the gentle rustle of leaves whispering in your ears. That's the enchanting world of gardening, where nature and your well-being collide. In our chaotic, fast-paced lives, we often seek solace and positivity. Little do we realize that this sanctuary may be right outside our doorstep.
Waking up with Nature
Imagine an everyday habit of yours, looking at the garden nurtured by you, once you wake up. Certainly, it says a lot about your love for nature. Many researchers and studies say that reconnecting with nature is the best way to find solace and inner peace in today's fast-paced and chaotic world. Most of us agree that being with nature has many positive effects on the human body and mind. Gardening has emerged as a therapeutic and relaxing activity that aids in cultivating a positive mind. Nature can help us improve our thinking, reasoning, and other mental abilities. A study shows that being outside in nature can improve your physical wellness and enhance your mental health.
Understanding a Positive Mind
Who doesn't want to be positive? Regardless of the activities we engage in daily, both personally and professionally, most of the time, we consider the absence of negativity in our life as positivity. But it really isn't the case.
A positive mind is expressed by a mental and emotional attitude that focuses not only on positive results and the bright side of life but also on characteristics such as optimism, acceptance, resilience, gratitude, mindfulness, and integrity.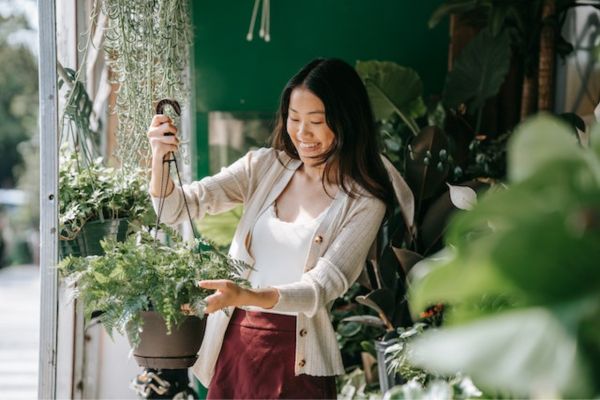 The glory of gardening: hands in the dirt, head in the sun, heart with nature. To nurture a garden is to feed not just on the body, but the soul.

-Alfred Austin

Gardens that Speak to Human
Some plant and flower enthusiasts believe that in ancient cultures, tribal healers were able to hear the songs of flowers. Those healers created plant medicines by listening to the flower songs. There is even scientific research that suggests plants can exhibit fear and read human minds. Some say plants have said "thank you" after watering, while others say plants have laughed with them. This communication happens through sounds. Many people on different forums have narrated such wonderful experiences with Mother Nature, especially with plants and flowers. Plants do communicate—in many different ways. More than a century ago, Charles Darwin suggested that plants have a brain-like structure at their root tips. Though this theory of a brain hypothesis was wrong, modern research shows that plants can communicate. They speak with other plants as well as with animals and even people, primarily using chemicals and sound. Volatile organic compounds (VOCs) are the most common type of chemical signals released by plants, released as gases that readily diffuse through the air. The sound signals used by plants tend to be at a frequency that cannot be heard by the human ear, but they can be picked up by other plants and animals. But another research study shows that people who go along with nature or understand its language can pick up these sound frequencies easily. At the same time, a large group of gardeners has expressed that instead of hearing any sound, they experienced a feeling of calmness, love, mindfulness, and gratitude while spending time around plants. Probably this is the reason why gardening has been widely used as therapy to treat mental illness, stress, and depression.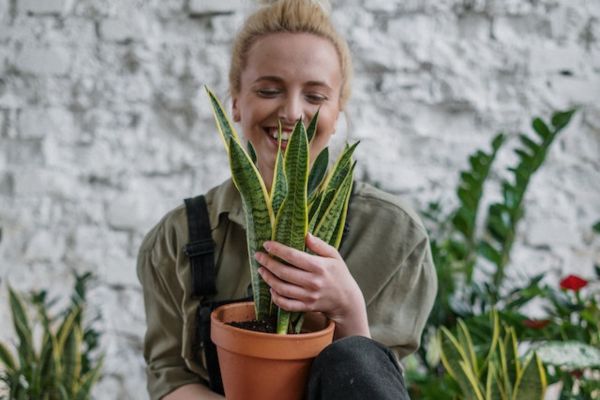 How Gardening Helps Us to Be Positive
From reducing stress to promoting physical well-being, tending to a garden can be a journey of healing. No doubt, gardening is an activity that inspires one to spend time with nature. Recent scientific studies have shown that gardening fosters a positive outlook on life, reinforcing our physical, emotional, and mental well-being. Understanding the benefits of gardening on a positive mindset is no less than exciting. By this time, we have understood that a positive mindset is an amalgamation of characteristics like optimism, acceptance, resilience, gratitude, mindfulness, integrity, and a healthy body.
1. Gardening Develops "Optimism"
Optimism is a feeling that the future will be good or successful. It is the quality of being full of hope and emphasizing the positive parts of a situation. The renowned garden photographer Marina Schinz once wrote, "Gardening is an exercise in optimism. Sometimes, it is a triumph of hope over experience."
When you plant, you get that feel of starting a new life and it makes you feel responsible for their well-being. Taking care, watering, etc., makes you feel like their provider. Gardening gives you an opportunity to sow and observe the hard shell of a brown seed turn into a beautiful flower. Through gardening, you convert a barren slab of earth into a beautiful oasis. Regardless of sunburns, cuts, pricking thorns, bruised knees, and sweat-stained clothes, you try harder and with a better strategy to ensure that blooms come during spring or seeds germinate in a few days or weeks. If you observe closely, gardening is not just about cultivating plants and flowers but also an extraordinary tool to nurture optimism within us. By literally getting our hands dirty, we cultivate a mental garden of optimism.
2. "Acceptance" Through Gardening
"It is not our differences that divide us. It is our inability to recognize, accept, and celebrate those differences," says Audre Lourde. Acceptance is defined as agreement with or belief in an idea, opinion, or explanation. Most of our suffering comes from trying to control things that we can't. The more we can accept the limits of our control and the unpredictability of life, the more peace of mind we can find, and gardening is a great way to practice acceptance. Acceptance in the garden doesn't mean giving up. We put in our best efforts to sow seeds, water them religiously, and use the best manure without getting anxious about the results. With gardening, we prepare the best environment for our plants and allow nature to take it from there.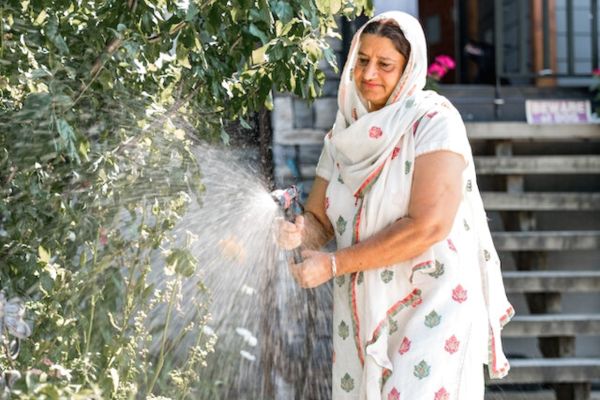 3. To Garden is to Be Resilient
Resilience is the quality to bounce back from adversity, disappointment, and failure instead of giving up. Gardening is a great tool for resilience for several reasons. A garden helps you anchor in the present moment by mindfully engaging all of your senses. It teaches you patience and creativity as you nurture plants throughout their life cycle. Numerous studies have shown that spending time in green spaces can significantly reduce stress. The reduction in stress elevates your mood. Looking at the growth of a plant or simply watching a flower blooming makes one believe that nothing is impossible. Gardening is an effective tool if you're recovering from addiction. It inspires us to try again and again irrespective of many failures.
4. Gardening Teaches Gratitude
Gratitude is the quality of being thankful; readiness to show appreciation for and to return kindness. We know that plants give us air, food, clothing, shelter, and medicine. This is the way plants say thank you to the gardener for planting and nurturing them. Think of a beautiful flower. The beauty is what calls to us. This is that plant's particular way of communicating with and expressing gratitude to us. Gardens teach us to be grateful for the nursery from where we get plants, seeds, or manure. Be thankful to nature that provides water, fertile soil, and seasons that supplement the growth of plants in it. Also, gardening informs us to share the yields with others.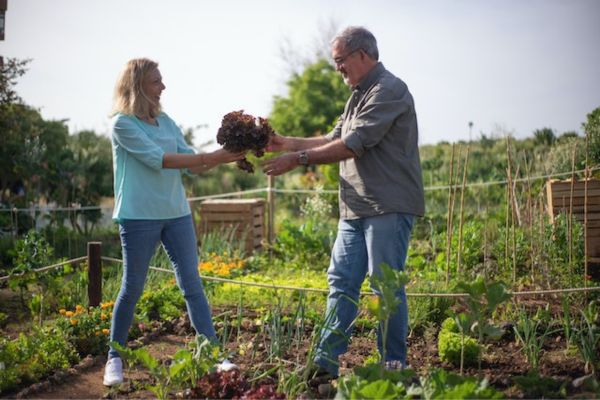 5. Being Mindful Through Gardening
Gardening demands a deep connection with the present moment. As you sow seeds, water plants, or carefully prune foliage, gardening becomes a meditative experience. The attention required to cultivate a garden encourages mindfulness, a state where individuals are fully engaged in the present. Being in the moment also fosters a sense of calm, reducing stress and anxiety levels. The act of working gently with the soil, watering the plants adequately, and observing the growth process of plants can help individuals ground themselves in the present. The aroma of flowers and the sound of leaves provide sensory experiences that enhance the therapeutic effects of gardening. Studies have shown that spending time in nature and practicing mindfulness through activities like gardening can lower the stress-related hormone cortisol levels, helping mental health. Gardening lets individuals be observant and responsive to the needs of their plants, creating a deeper sense of awareness.
6. Gardening Results in a Healthy Body
Gardening is not just a gentle hobby; it is also a form of physical exercise. Digging, planting, and weeding require various muscles to work together. Regular gardening activities can improve strength and endurance. Additionally, outdoor gardening exposes us to vitamin D, which is necessary for bone strength and the immune system. Studies show that an hour of moderate garden work can burn up to 350 calories, equivalent to a moderate physical workout. Furthermore, gardening provides an excellent opportunity for a healthier lifestyle. Gardening therapy is being used in therapeutic settings to aid in emotional healing and building coping mechanisms. A healthy body will have a healthy mind too. Research suggests that gardening can be crucial in improving mental health. Nurturing plants and witnessing their growth can be deeply rewarding and uplifting. Our skin uses sunlight to make Vitamin D, one of the nutrients we need for strengthening our bones and immune system. Gardening builds strength, promotes sleep, and helps us maintain a healthy weight
In today's world filled with stress and anxiety, finding effective ways to promote healing and well-being is crucial. With its benefits for the mind and body, gardening provides a powerful solution. By cultivating mindfulness, reducing stress, and nurturing social bonds, gardening can lead to positive changes in your life. As we embrace the healing power of gardening, let us remember that it is not just about cultivating plants. It is about nurturing ourselves too, finding inner peace, and harmonizing with the natural world.