The brighter side of the pandemic has been realizing the importance of spending quality time with friends and family and making everlasting memories. The chaos of uncertain events that took over our lives for the past two years has influenced us to value and be grateful for our social relationships.
If ants are such busy workers, how come they find time to go to all the picnics.

Marie Dressler

Picnics act as a great way to bond with our loved ones and create memories that we would cherish for years to come. The concept of 'picnics' started in the 18th century. It was mostly conducted indoors and gave people a chance to come together, spend quality time and savor delicious food and drinks. The focal point of picnics has always been people and food, which tells us that it symbolizes comfort and warmth. During the 19th century, picnics were shifted outdoors. Ever since those times, picnics have become a sustainable part of families and their weekend plans.
This week, TIWIW hopes to make your picnic an enriching experience by highlighting its personal and social benefits, including simple tips!
1. Improved Communication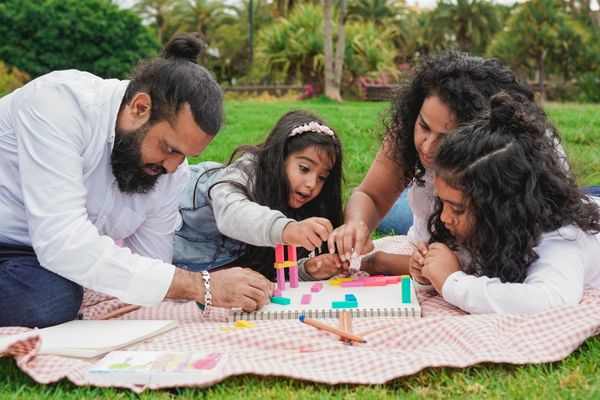 Today's hectic lifestyles leave us with little time to spend with family and friends. We rarely get a large amount of time in our daily schedule to focus entirely on our personal and social relationships. Going on a picnic and being outside encourages us to pay close attention to those around us. We are surrounded by nature and the people who are most important to us while being free of work-related or other digital distractions. This is an opportunity that does not come up as frequently as we would want. Therefore, making the most out of your picnics is essential! Pick a game that allows you to bond closely with your family closely, get to know your friends better, share and celebrate success, discuss things that have been troubling you for a while, share your inhibitions and work towards building healthy relationships. Our social relationships have always been our safe heaven so bond, communicate and strengthen relationships.
2. Improved Physical Wellbeing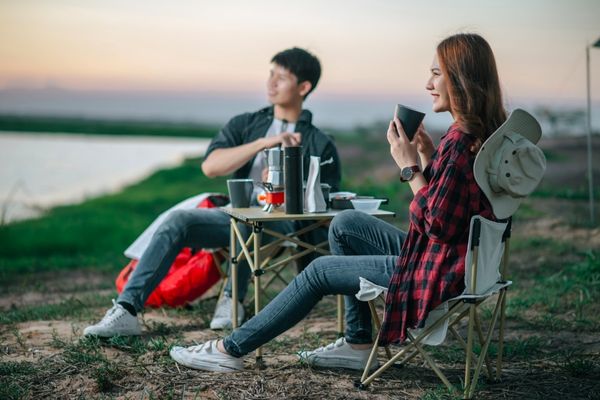 Spending time outside helps us to be physically active, and having our loved ones as a company, such as family or friends, makes it much more enjoyable! Picnics frequently feature activities and sports that encourage movement and keep us energized. Picnics, as previously stated, keep us away from digital distractions, which means we are not restricted to our living rooms or sofa-couch with our eyes fixed on TV or laptop screens. We can take a break from digital media to rest our eyes, go for a stroll, and discover nature.
Listening to nature's wonderful noises is like listening to music for your ears. A gentle breeze brushing against our skin restores our bodies. Certain seasons provide 'fruit-picking' chances, allowing us to enjoy fresh produce straight from nature.
3. Improved Emotional Wellbeing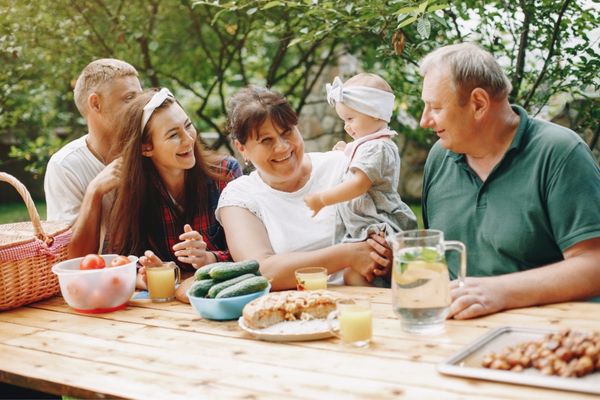 Talking in a relaxed ambiance is a great way to relieve stress and overcome anxiety. Nature allows us to clear our minds and reflect on things in our personal and social lives. Appreciating our relationships, and ourselves lead us to acknowledge the little moments that make life so special. Stepping out and having beautiful weather can instantly boost our mood and make us feel better about any issue, no matter how trivial or big! A purpose-led picnic to an orphanage or an old age home is a great way to give back. Spending time with those who crave for love and attention will enhance our sense of responsibility towards the betterment of society. It will bring instant satisfaction and content. Furthermore, it can help develop an attitude of being grateful for people and opportunities around us. This cultivates positivity and optimism making us feel more motivated in life.
4. Improved Eating Habits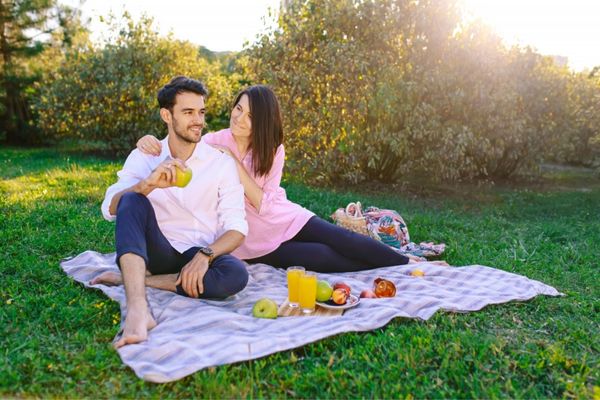 Picnics often do not involve lavish meals. You focus on eating simple, mini snacks and at regular intervals. The most popular snacks for a picnic setting are, cookies, muffins, fruits, eggs, water, juice, coffee, tea, veggie or meat wraps, and refreshing energy drinks. This puts us in a healthy mode to give a break to all the calories we would consume over the week. We get nutritious food while also soaking in the nutrients from sun and nature. A gentle reminder not to litter and discard waste responsibly.
5. Improved Savings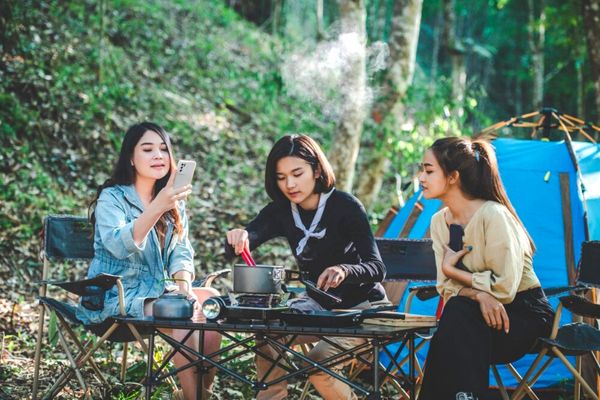 Picnics, although an outdoor experience, are extremely cost-effective. You drive down to your location of choice, pick some healthy snacks from home and build a little blanket shelter in nature! Very little spending involved! You cut down on long-distance travel, accommodation and food expenses which you may have to incur if you're looking to take a trip away from home. This way you can include many shorter picnic breaks rather than taking longer duration trips.
Picnics are physically, emotionally and financially healthy and if done regularly, can impose a healthier routine in our lives. A picnic is good for the body, mind and soul. It doesn't matter where you go, or how you go; all that matters is making sure that you go!

So, take the lead and initiate a picnic plan on your social media group of family or friends. Take tips from this blog to maximize the value that you get from this picnic and while you're at it, don't forget to create your #TIWIWMOMENT(s) and share it with us on our social media.