Today, the world is transforming faster than ever. There used to be a time when we as children would crave to spend time outdoors. Standing by the kitchen door, we would nag till our mothers allowed us to step out.
Put down your PHONE. Pick up your LIFE.

Anonymous

Standing by the kitchen door, we would nag till our mothers allowed us to step out. The one approval we would eagerly look forward to. Simply chasing each other around the vast green fields located right next to our homes was the easiest and the most relaxing post homework activity; gardening and watering plants were everyday rituals; deciding which sibling would accompany our parents to the marketplace would be all that we would fight for and not to forget the untroubled sleep we would have on Saturdays knowing that our favorite cartoon would be on television the next day.
"Just in the past couple of years, we've seen digital tools display skills and abilities that … eat deeply into what we human beings do for a living."

Andrew McAfee, Research Assistant
Now, technology has allowed us to carry out these activities within four walls of our homes. Although the modern-day tools we have at our disposal were innovations designed for us to simplify our lives, we have used them to complicate our lives. Humans have surrendered to technology giving it the authority to control our lives in more than one way. For instance, devices like the Play Station have replaced playgrounds, and e-commerce websites' growth has replaced our in-person shopping experiences.
The introduction of food delivery apps such as DoorDash, and Zomato has made it accessible for us to have restaurant-quality food in the leisure of our homes. Some companies such as Uber Eats have gone to the extent of drones delivering food at our doorsteps. This showcases innumerable ways in which technology has taken over our livelihoods and us.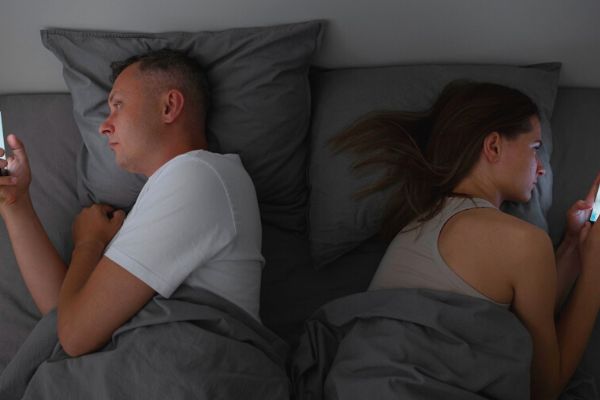 In addition to this, we've begun to rely on digital devices for simple things like waking up and going to bed on time. We would keep in our memory special dates such as birthdays, anniversaries and so on. Today we need calendar alerts to remind us. Our 'Smart' Phones have become an inseparable part of our day-to-day lives. It is agreeable that technological advancement eases our life, but it is critical to acknowledge their drawback if a balance is not maintained.
Our digital devices possess the ability to destabilize our physical and mental health. The most common side effects caused by the excessive use of technology include backaches, wrist pains, eye strain, poor sleep patterns, stress and obesity. The issues are existent in adults and in children.
What is Digital Detox? – Disconnect to Reconnect
Detoxification is the practice of removing toxic or unhealthy substances from our bodies. In recent times detoxification aptly applies to the removal of toxic and unhealthy digital practices. Digital detox is a new trend, slowly becoming a necessary ritual in the modern lifestyle. In a fast-growing world, where we are heavily reliant on technology, we must reflect on the time we spend online and take measures to reduce it to have the right balance. It is important that we take a break from devices such as television, computer, smartphone and other electronic gadgets for a certain duration of time. We should use this time to incorporate more in-person social interactions in our day and practice other physical activities such as taking a walk, meditating, self-care, cooking, reading and more. Digital detox is effective for both body and mind when done voluntarily and regularly.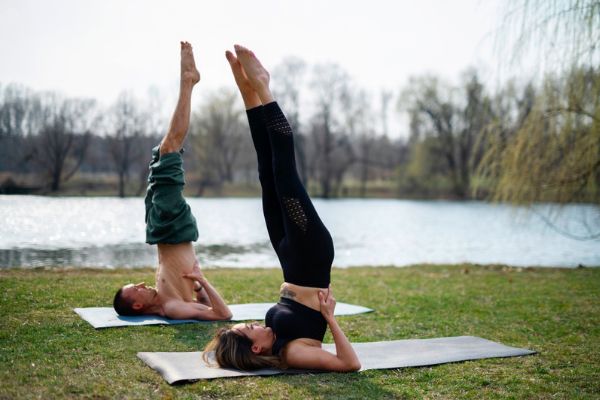 Many agencies worldwide have published several articles that show results from different surveys highlighting some shocking data about the increase in the use of gadgets and media. Reports claim that an average adult spends around 9 hours on gadgets and social media every day. This is equivalent to the ideal sleeping hours at night or the ideal working hours during the day. Excessive use of technology makes us ignorant as we begin to neglect the world around us. Smartphones and iPads have led to families spending less time with one another, and individuals giving lesser priority to themselves. We as a society have begun to forget the value of human connections and social interactions.
Why Digital Detox?
Experts believe that overuse of technology shows a very real behavioral addiction that can cause severe physical, psychological and social issues. Below are some findings, produced by researchers that allow us to understand the significance of digital detox.
• Digital devices and social media disrupts sleep
• Excessive use of devices can severely impact our mental health
• Abnormal behavior, anxiety and depression
• Poor work-life balance
• Lack of concentration
• An addiction to devices and social media is as dangerous as an addiction to a drug
Ways to Begin Digital Detox
Before incorporating digital detox it is essential that we understand that this practice isn't simply about detaching from devices and social media, it is about monitoring how often we rely on technology and making sure that we are using devices in a way that they benefit our mental, emotional and physical health. Some ways to do so are:
1. Being Practical
Given our dependence on technology today, we cannot expect to detach fully from the online world. Nonetheless, we can ensure that we don't let technology dominate our day. For instance, working from home during the COVID season, working members of the household spend a significant time of their day on their laptops. In this case, they should focus on spending time with their families instead of being on their phones when they are done with work. This acts as a way for them to incorporate a definite digital detox in their day and at the same time allow quality time with family.
2. Set Limits
Setting limits on how much time we spend on our digital devices can help us ensure that we don't compromise on our real-life interactions. We must ensure that we don't use our gadgets at certain times of the day such as; during family meals, an hour before going to bed and till an hour after waking up, during the time we spend around our family and friends and while involved in carrying out hobbies or social activities.
3. Turn Off Notifications
Another effective way to start detox is to turn off the notifications of apps and social media sites that distract us and contribute to the most to our screen time. Rather than checking new posts and mentions every time we receive a notification, we should set aside around 20 to 30 minutes to access social media.
4. Digital Fasting
This involves giving up on all digital devices or social media for a particular period of time. This could be for a day, week or sometimes even a year. Decide which day in the week requires you to use the least amount of digital devices and choose to go device-free instead. Identify the app, game or social media that occupies most of your time and focus on restricting yourself from using them as often.
Final Thoughts
As mentioned before, in today's world we rely on technology more than ever before, therefore being Digital-free will neither be easy nor be wise. We may feel uncomfortable, anxious and stressed without using our devices for a certain period of time, however, this practice will lead to a rewarding experience, giving us ample time to spend with our family and friends, carry on activities for the self and connect in better ways with the world around us.
It is ironic that TIWIW is choosing a digital channel to communicate about 'Digital-detox'. We do this with the hope that our family will not disappoint us in being mindful in indulging in the digital world.Be digitally savvy, in a balanced way!