Positive mindset is the key to happiness. To be happy, we need to have a positive mindset. There is nothing more important than having a positive mindset in order to live a good life. This means identifying the good in every situation, even when things are going wrong and to grasp the good qualities of a less behaved person. It means looking for the silver lining in every cloud, and remembering that every experience, no matter how bad, can teach us something. It means keeping our focus on the positive aspects of life, and not letting the negative aspects get us down. Human mind has been designed such that it gets attracted to the glittery negativity faster. To transform it to be more positive, one needs to practice, practice & practice till our mind becomes habitual to own Positivity and perform positively.
I am the greatest; I said that even before I knew I was..

-Muhammad Ali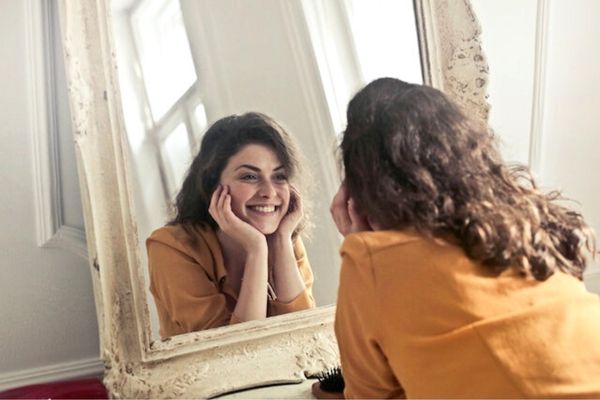 What is a Positive Mindset?
We have understood that having a positive mindset is simple, yet complex one. Let us look at some of the characteristics of Positive mindset to understand it in a better way.
Hope:  Being optimistic in our efforts and believing  that our future will be better than the present and that we have the ability to make it happen. It involves both optimism and a can-do attitude.
Integrity : Instead of being labelled as untrustworthy, demonstrate honesty, righteousness, straightforwardness, and simplicity.
Acknowledgement: Accepting that we cannot control everything and cannot expect results based on our whims and wishes.
Adaptability:  Recovering from failure and learning from mistakes. Possessing a "never-say-die" mindset. Remaking ourselves to fit the new strategies.
Regards :  Appreciate great or small efforts, things, help, and results throughout our lives.
Ways to have Healthy & Positive Mindset
A positive attitude can boost your confidence, improve your mood, and even lower your risk of developing diseases like hypertension, depression, and other stress-related ailments. There are numerous unique techniques to be more effective in thinking and being more positive. These can differ depending on the personalities. As the common saying goes, "a good beginning has a bright transition and a nice end." If we start our day well, we have a better chance of ending our day on a positive note.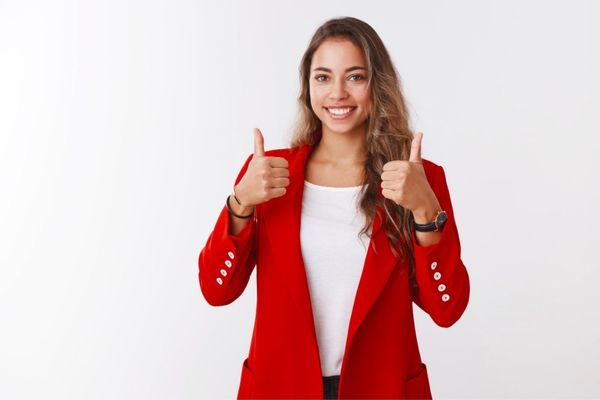 1 Start Your Day With Gratitude : Begin the day with a simple prayer – "Thank you universe for providing me an opportunity to see this lovely morning, to delegate what comes across and to try to end the day on a happy note". It appears easy, yet it is a powerful tool for keeping you grounded and optimistic throughout the day. Instead of whining, we should be thankful for what we have. It's ideal to include early morning meditation and modest exercise.
2 Talk Good about Yourself: It does not imply self-appreciation, but rather assigning appropriate value to your life. Our words have more power than we realize. Your mind hears what you say and teaches your body to respond appropriately. Good words have a greater impact on the body and mind than negative remarks. According to one study, the more positive words you use, the more likely you are to create a better world for yourself. Being positive about oneself has a direct impact on one's personal & professional life.
3 :Immerse yourself in Positivity: "You are the sum of the five individuals you spend the most time with," they say. A basic math, but a lot of science to master. Positive people teach you to be smart, while negative people make you look stupid. Seeking positivity in our surroundings, literature, thoughts, actions, and people increases our standard. Individuals with whom you engage do not have to be successful, high achievers, or skilled, but it is crucial to discover their attitude towards life.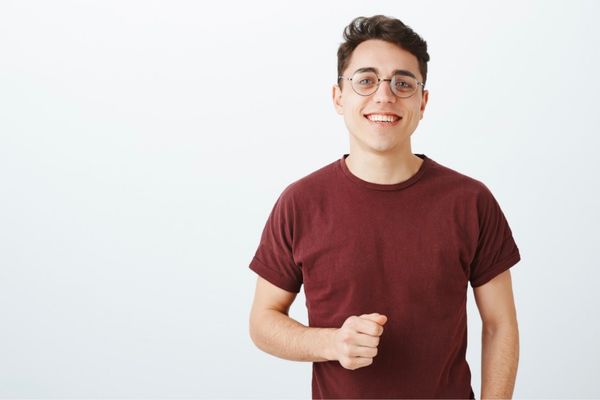 4 : Practice: Self confidence is one of the major factors that influence positivity to germinate & grow.  Confidence is not about achieving something good; rather, it is about believing that one can do better. Being positive is simple, but maintaining it throughout the day is harder. Therefore practicing helps us improve. We gain confidence in our approaches and talents as we improve. When we are confident in our talents, we are more likely to take risks, train more, and become masters. Positivity can also be cultivated by not ignoring tiny things or giving importance only to bigger moments.  Positive thinking alone will not substitute good habits or behavioral patterns. Therefore regard them as daily necessities so you may concentrate your energies elsewhere.
5 Consult An Expert: If you are chronic negative thinker, it is critical to get advice from someone who has already crossed the river. An expert is someone who offers to tell you how they examined it, strategized it, and implemented it. Consultation with an expert or finding a mentor is thus the simplest and quickest approach to embrace positivity. Experts are tough to come by. Remember that your hunger, as well as your humility and sincerity, can attract individuals to help you.
Keeping optimistic should be our life mantra because it has the potential to change our lives. The majority of the world's achievers invested in this mantra, combined with hard work and perseverance. TIWIW emphasizes that there are numerous ways to stay positive, but it is a continuous process throughout the day and life. Please keep in mind that your positivity can have a positive impact on others in your house, office, or neighborhood, and that it can extend throughout the world.