In our daily lives, we accumulate a variety of items that make up our daily rituals. Some are required, while others are optional. We may buy or acquire discretionary items, which become special items and find a home in our wardrobes and on shelves. The number grows with time, and some items wind up in cardboard boxes under the bed or in the garage.
Minimalism is a tool to eliminate life's excess, focus on the essentials and find happiness, fulfillment and freedom

Joshua Fields Millburn
These artifacts rarely resurface and are frequently forgotten over time. We keep them for any particular memories they carry. 'The first thing purchased with the first salary, the first gift chosen by the husband while courting, the first anniversary present, the first dress for the newborn, the first school uniform for the child, trophies, athletic accessories, books, jewellery, DVDs, and the list goes on and on. The clutter grows, as does our human resistance to separating ourselves from worldly pleasures.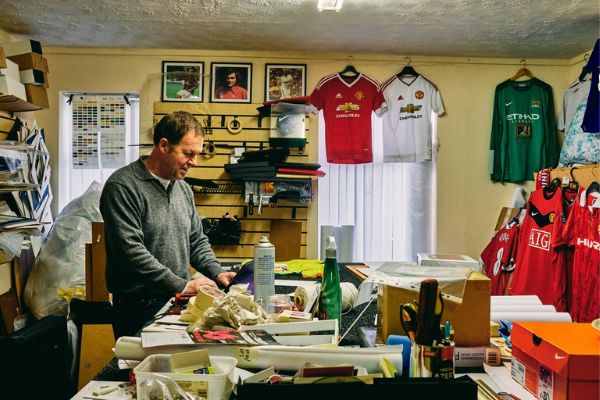 This TIWIW blog is bringing two angels to look at the worldly goods we love to hold and treasure in this era of minimalism, de-cluttering life with thought-stimulating questions such as 'does it spark joy?'
What motivates us to collect materialistic items?
To begin with, obtaining goods that bring instant joy and pride drives the happiness quotient of the world's enormous population. Some people gain a sense of enjoyment from doing so, and for others, it is a prestige symbol of their lifestyle. We're also a long way from being able to choose inner bliss above external delight. We end up amassing physical objects as a result of this process, which eventually collects dust as our cravings get stronger over time if not managed.
Secondly, ignorance and irresponsibility by humans often result in collecting things that are either unsafe or an act of selfish greediness.
Finally, humans are extremely emotional beings that naturally connect both physically and psychologically. As a result, many belongings become an inseparable part of our lives, forging an everlasting tie. It's less about greed and more about serving as a reminder.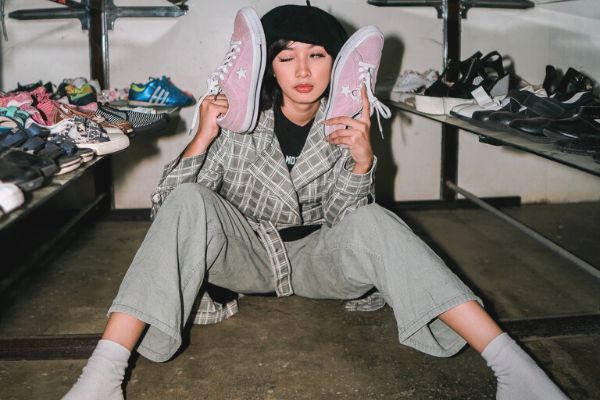 The aforementioned points are grouped into two responsible actions by TIWIW: one to STOP and the other to CONTINUE.
STOP RIGHT NOW: 
Discretionary items: items that are frequently of lesser value and utility in our life. Unwanted presents that have not been used: this is undoubtedly one of the most common items that are kept in every home.
Clothes and accessories: these are frequently impulse buys that end up in our closets and wardrobes. Some items of clothing haven't been worn in over a year or two.
Excess Household items: from kitchen utensils and accessories, leaving room decors, stationery items and bath wares – these are found in duplicates and excess. We either buy these impulsively or as a backup that never comes in use.
Special things: we love to keep a few belongings that have stories attached to them. First dress bought from our salary, childhood toys, comic books etc, children's clothes, and uniforms.
Damaged or old Electronic goods: another big source of items we get attached to in our lives. The first watch we bought, childhood radio, DVDs, gaming devices, old models of smartphones etc. Some we tend to store being unaware and at times we are simply being irresponsible. Such electronic goods are classified as e-waste and harm the environment. These must be disposed of, and there are numerous e-waste collection and disposal options available these days.
Dreams and hopes attached to our possessions: Sometimes, when we say goodbye to an item, we're also saying goodbye to the hope that that item represents for us. We keep boxes full of craft supplies because someday we'll build that music box and sew those quilts. We keep stacks of magazines because we'll start cooking any day now. The list goes on: You save the complete set of 'Self Help' books that you received as a gift because you're determined to develop a reading habit. You keep a pair of too-small skinny jeans because you want to lose 5 kgs. You let your acoustic guitar gather dust in the closet because you think maybe one day you'll learn to play.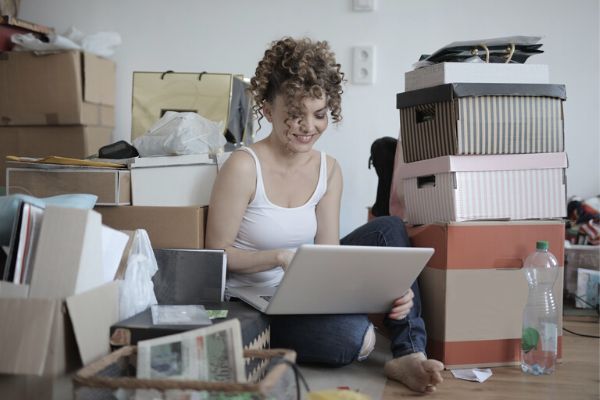 We have a 'fake' attachment to these, and hiding them in our closets demonstrates selfishness. Perhaps these items are truly needed by someone; the underprivileged, our cousins or friends, or someone else who can put them to good use. Give generously and experience the joy of giving.
CONTINUE IN A RESPONSIBLE MANNER:
Certain priceless possessions cannot be removed from our lives. These include a wedding saree/dress, a loved one's jewellery or watch, a baby's first dress, or anything else that has a strong milestone connotation in our lives and can be passed down.
"My mom wore her gold-embroidered wedding saree on the occasion of my wedding and she has passed it on to us. I have a bronze tumbler my grandfather used to use. These are my priceless possessions which I look forward to treasure and pass on further"

– shares Yogita Ajgaonkar, founder of TIWIW
Some belongings become priceless over time. TIWIW acknowledges and respects the emotional connections these have for humans. So we agree you may continue to treasure but in a responsible manner. Remind yourself of the real value and joy it will bring to you and future generations.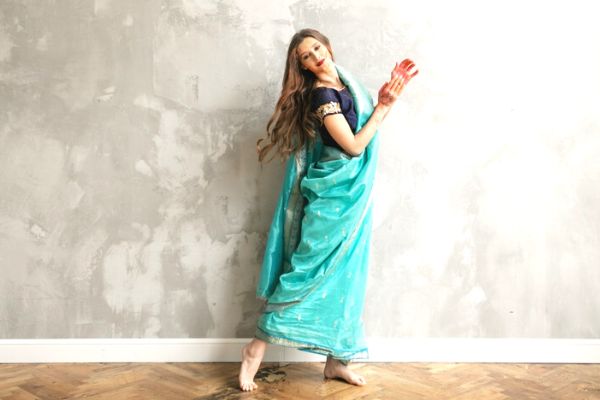 Things would not be happy if they had emotions ☺. Release them from the prison to which you have sentenced them. Assist them in leaving that deserted isle to which you have exiled them. To truly cherish the things that are important to you, you must first discard those that have outlived their usefulness. Throwing away what you no longer require is neither wasteful nor shameful.
Letting go of these things may feel like a failure or an embarrassment. Sometimes, it may feel like giving up on a dream. But, as difficult as it is to let go, it is even more difficult to hold onto something that does not bring you tangible joy.
Be honest with yourself and let the item go so you can create more space for something that you really want better suits your habits and lifestyle. #TIWIW