In a world painted with a kaleidoscope of colors, the allure of black stands out like a timeless masterpiece. For those who find elegance, mystery, and a touch of rebellion in the absence of color, gifting becomes an art of capturing their unique essence. Whether you're searching for the perfect gift for a kindred spirit, a family member, or a cherished friend who embraces the beauty of all things black, our guide is here to illuminate your path. In this guide we explore a curated collection that pays homage to the profound beauty of the monochromatic world, where every gift is a brushstroke on the canvas of their black-loving heart.
1. Elegant Black Silk Scarf
A black silk scarf is the epitome of luxury and elegance. This Burberry scarf, with its iconic check pattern, adds a touch of refined charm to any ensemble. It's a versatile accessory that can be worn in various ways, making it an exquisite gift choice for someone who appreciates understated beauty.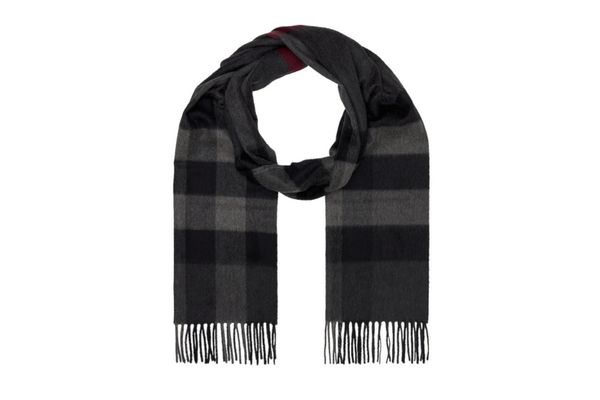 2. Black Denim Pants
These jeans are more than just clothing; they embody the timeless allure of black in a versatile form. The deep black hue effortlessly integrates with any wardrobe, allowing for seamless styling from casual to formal. Crafted for both comfort and style, these jeans are a canvas for self-expression, making them the perfect gift for someone who appreciates the elegance of black in every facet of their life.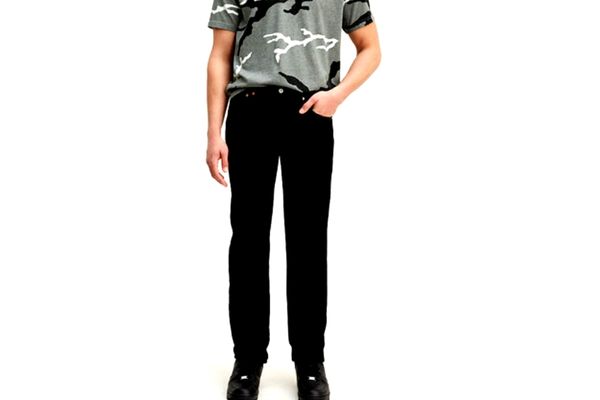 3. Sleek Black Leather Jacket
A leather jacket is an embodiment of timeless rebellion and style. Its sleek design and genuine leather material not only provide warmth but also exude an air of sophistication. It's a versatile piece that can elevate any outfit, making it an ideal gift for someone who loves the edgy charm of black.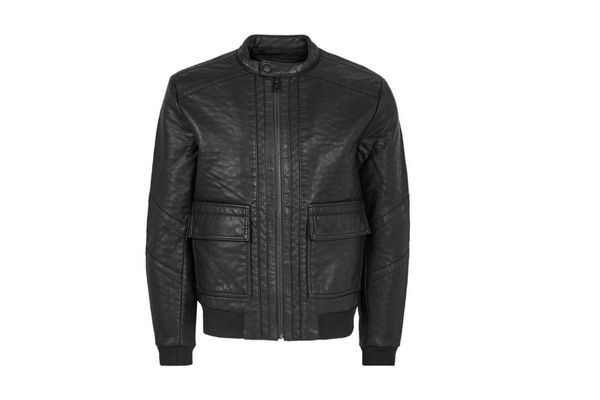 4. Chic Black Minimalist Watch
This watch combines minimalist design with a bold black palette, resulting in a timepiece that's both functional and fashionable. Its sleek black face and rose gold accents create a striking contrast, perfect for those who love to make a statement through subtle details.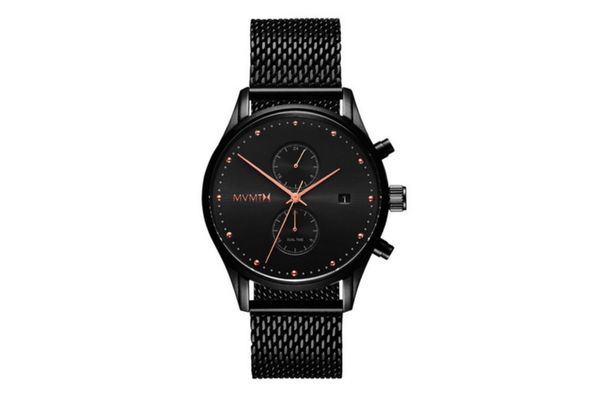 5 Black Aromatherapy Diffuser
A black diffuser combines aromatherapy with aesthetic elegance. Its ceramic cover and minimalistic design make it a charming addition to any room. Perfect for someone who seeks relaxation and a serene atmosphere, it's a gift that engages multiple senses.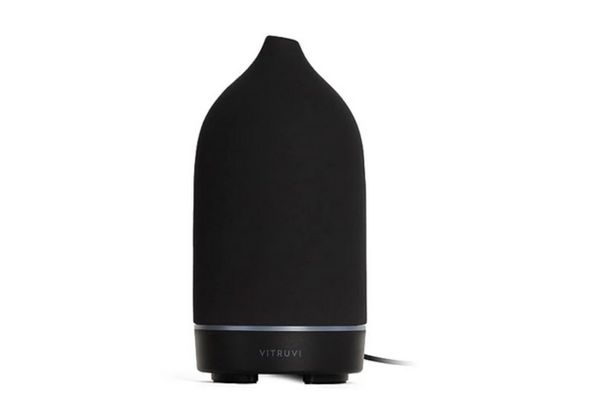 6. Black Stainless Steel Water Bottle
A black water bottle not only keeps hydration in check but also does so in style. The stainless steel construction ensures drinks stay cold or hot for hours. Ideal for those who prioritize both sustainability and fashion-forward choices.
7. Black Culinary Set 
A best quality culinary set in matte black adds a touch of modern elegance to the kitchen. The high-quality knives not only offer exceptional performance but also enhance the aesthetic of the cooking space. A thoughtful gift for cooking enthusiasts who appreciate both form and function.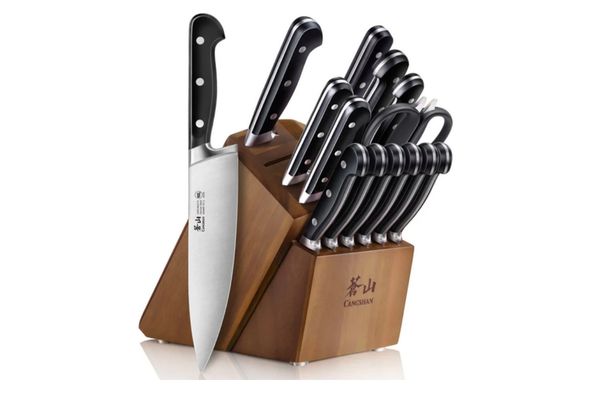 8 . Black Fragrances
Black fragrances embody an air of mystery and sensuality. The deep notes of these perfumes resonate with the allure of the color itself, making them the perfect expression of elegance.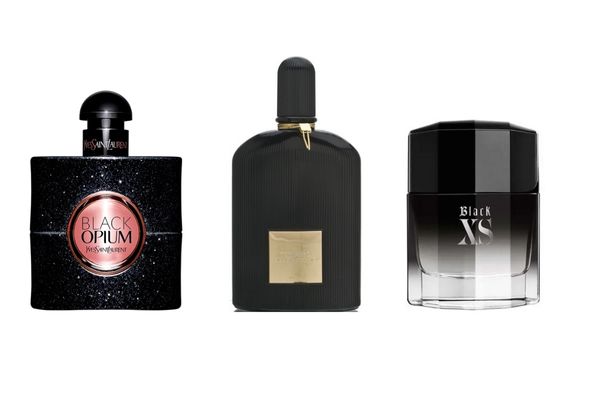 9 . Black Leather Journal  
A black leather journal is more than just a notebook; it's a vessel for thoughts, dreams, and creativity. The tactile pleasure of writing on its pages and the luxurious feel of the leather cover make it a cherished companion for personal reflections.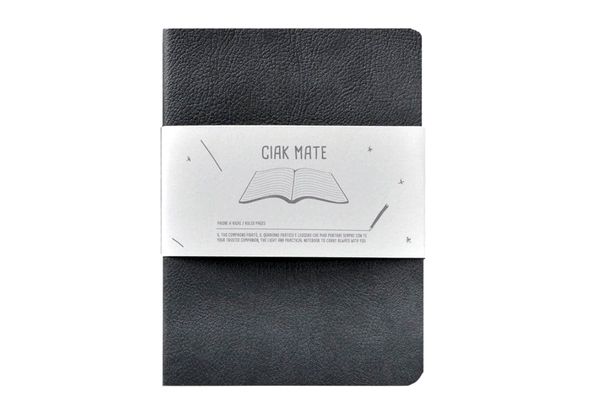 10. Black Activewear
Black activewear combines style and functionality, creating a wardrobe that seamlessly transitions from workouts to casual outings. The monochromatic palette enhances the sleek design, ensuring the wearer looks effortlessly fashionable and ready to conquer any activity.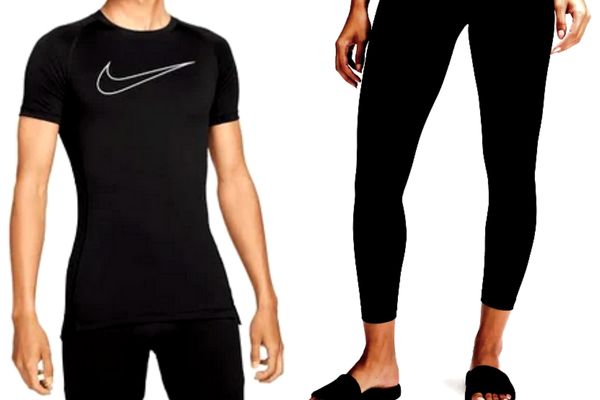 Each of these gifts is carefully chosen to align with the recipient's love for all things black, celebrating their unique style, preferences and celebrating their affinity for the elegance of darkness.
A world that dazzles with hues, those who resonate with the depth of black stand out as admirers of understated elegance. The artistry of gift-giving for black color lovers lies in finding items that mirror their individuality and style—a testament to your thoughtful consideration. As you embark on the journey of selecting the perfect black-inspired gift for your loved ones, remember that personal preferences add a unique touch to the art of gifting. Pay attention to nuances such as being vegan or having special lifestyle choices, as these considerations truly reflect your thoughtfulness.
For those who have an unwavering love for all things black, why not treat yourself as well? Add these monochromatic treasures to your TIWIW APP list and share it with your friends and family. Your list becomes a window into your soul, guiding them to select gifts that align with your personal style and passions.
Gifting is a heartfelt expression of love and understanding. So, whether you're giving or receiving, let the elegance of black be a reminder that every present is an opportunity to celebrate the uniqueness that colors our lives.