Self-care. It's not a new trend; it always existed. However, it is only recently that we have concluded that it is necessary for our physical and mental health and survival. It is OK to openly admit that we chose ourselves first without feeling guilt or selfishness.
Put on your own oxygen mask before assisting others.

Randy Paush
Several years back, one may have felt much more guilt or even judged for choosing themselves first. At TIWIW, we love the endearing stories people share with us in person or online about their favorite self-care activities. We encourage our TIWIW community to maintain self-care to embrace positive habits in our lives.
What is self-care?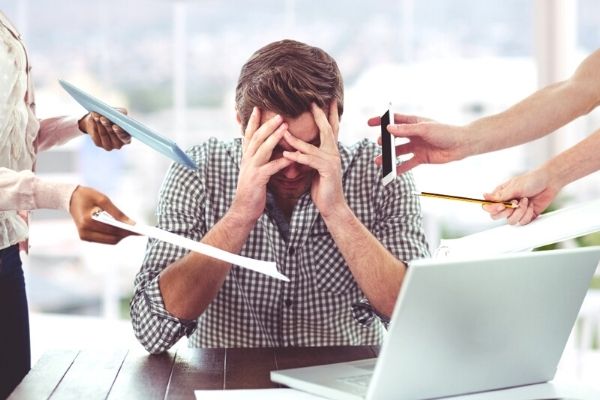 Self-care is anything you do to take care of yourself, so you can stay physically, mentally, and emotionally well. Its benefits are superior and promote feeling happier, head-strong, and better equipped to manage stress. Self-care also became a commodity and source of a healthy lifestyle. Everyone is craving a more straightforward way of life that does not include the stresses of everyday life.
People often practice different activities that best fit their personality and make them happiest. Overall, self-care helps us live a more balanced lifestyle that reminds us that it is OK to say no when the situation isn't right or say yes when suitable. Therefore, self-care is becoming more encouraged worldwide.
Why self-care important?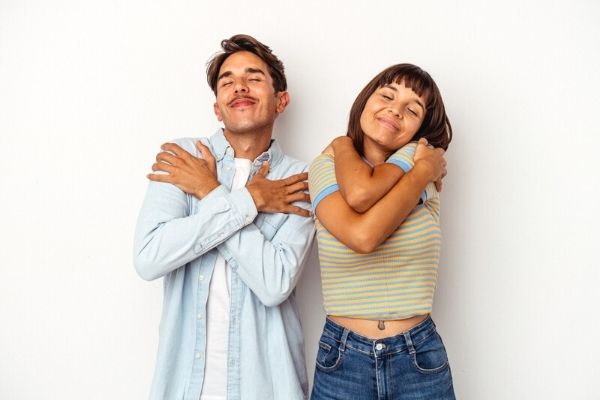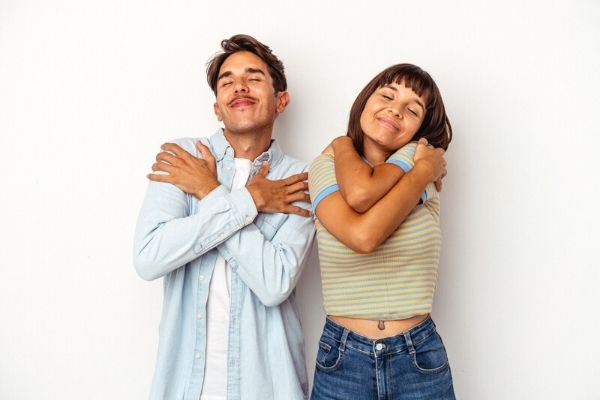 Well, we can't function very well if we aren't very well. If it is important to us to be able to take care of others, then we must pay attention to our own well-being.
Just recall when you get on an airplane and the flight attendant gives that safety spiel when they get to the part about the oxygen masks, the first thing they tell you is: "If you're traveling with children or others who need assistance, put your oxygen mask on first. "Think about it. Let's say you don't do that and you fall unconscious due to lack of oxygen, then no one gets the help they need. Lose/lose situation there. It's the same deal in everyday life. When we don't take care of ourselves, no one wins.
Why self-care isn't selfish
Self-care isn't about hurting others to get what you want — it's about protecting and nurturing yourself so that you can give the best of yourself to others.
And yet there is a pervasive social pressure to keep pushing ourselves, to ignore the physical needs of our bodies and the emotional needs of our souls, which invariably leads to chronic stress, burnout, depression. Data show that burned-out professionals provide crappy service, depressed parents can't effectively parent, and the list goes on.
Today, in the workforce, we are encouraged to use all our personal and vacation days to recharge and feel refreshed, making us more creative and focused when we return to work. Even in our own homes, spouses are encouraged to take the time or a day here to focus on their own needs and put themselves on the top of their priority list. It allows them to come back with a clear mind and be a stronger member of their household. When we take care of ourselves, we have the physical and mental energy to be our best versions of ourselves.
Talking around the TIWIW offices, we spoke for hours on this topic. We also noticed that so many of your TIWIW wishes were self-care products. So, we put together a quick-hit list of five of the most popular products for self-care.
1. Nodpod Weighted Eye Mask –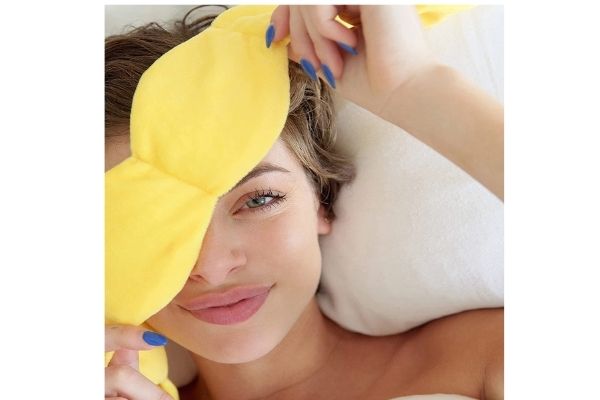 Perfect for soothing migraines, calming anxiety, or easing into a restful sleep. This unique eye mask features four equally weighted pods that contour your face, blocking out the light and providing gentle pressure to help relieve stress. Its strap-free design is crafted from ultra-soft cotton jersey and microfiber fleece and offers a pull-through loop for comfortable wear.
2. Bubble Bliss Deluxe Foot Spa –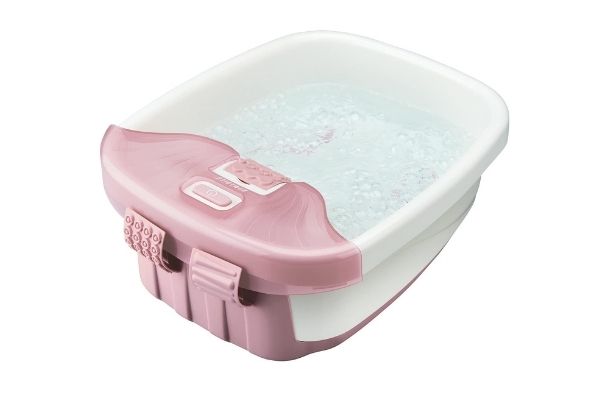 A relaxing, rejuvenating experience like no other, the HoMedics Bubble Bliss Foot Spa offers the comfort of a professional foot massage at home. Features bubble massage treatment, heat maintenance technology, and 3 acupressure attachments.
3. Cleverfy Aromatherapy Shower Steamers –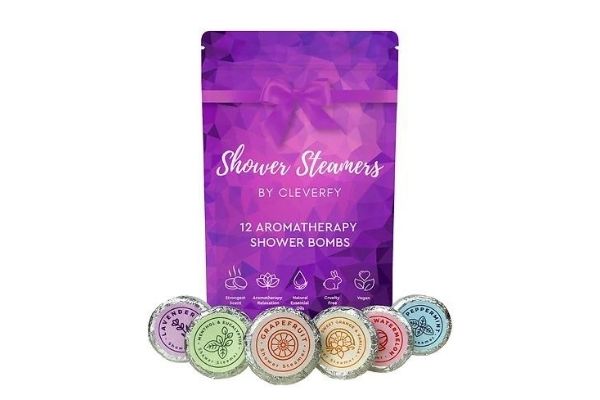 A pack of shower steamers gives off a relaxing aromatherapy experience. There are 6 different scents made with essential oils, flowers, and herbs.
4. The Plum Village App –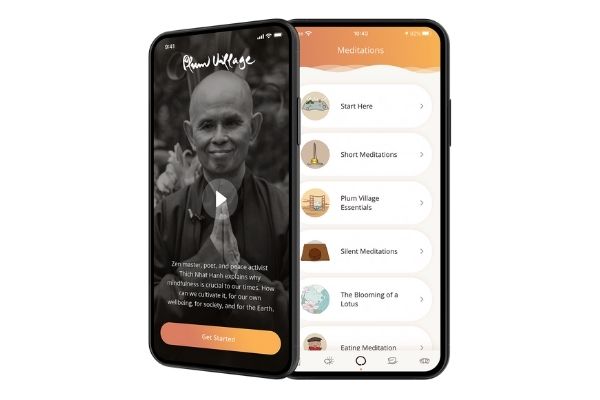 A free app with guided meditations, deep relaxations, and other practices offered by Zen master Thich Nhat Hanh and his monastic community. Often, when we are on our computers or smartphones, we become completely lost in our work and completely disconnected from our bodies in the here and now.
Plum Village, mindfulness practice begins with mindfulness of our breath and our steps. It is very simple but very deep. The energy of mindfulness helps us touch life deeply throughout the day, whether we're brushing our teeth, washing the dishes, walking to work, eating a meal, or driving the car. Mindfulness is not hard work. It's very pleasant and relaxing, and we don't need extra time to do it.
5. Goda Acupressure Massage Rings –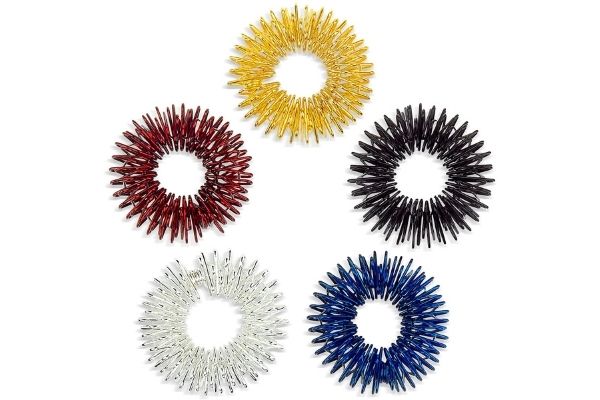 Handy acupressure rings roll up and down your weary fingers and massage the reflex points after a long day of typing, working, running errands, climbing. If you struggle with inflammation in your fingers and wrists due to being on the computer all day long and are having a lot of problems with your thumbs you can give them a try.
These are just a couple of our favorites. We would love to hear from you and let us know what your favorite self-care products are. If we make self-care a goal and try to take care of us regularly, then we will feel and function better. The better we feel and function, the more we can do for the people and things we care about. And that is a win-win.
To get your wishes fulfilled, spread happiness
and adopt a conscious lifestyle, checkout the TIWIW App now!