Feeling happy and well can be as simple as being content with who you are. The key lies in "being true to oneself and one's actions." When you are mindful of your inner self, it reflects in your wellness.
Being mindful and conscious is, although, not a simple task and does not happen overnight. There are days when we wake up watching sunshine piercing through the window and world and life feels so good! And then there are days, when we wake up from the wrong side of the bed and everything seems to be going haywire and no amount of caffeine can help boost your energy and mood. So, keeping ourselves feeling better requires us to learn the art of staying upbeat and feeling positive in any life situation, good or bad. It must be practiced and actively pursued through regular habits and rituals.
In this blog, we share free and simple tricks for leading a mindful life that can help you feel better and more content.
Wellness often sneaks through the window that you left open

-TIWIW
1. Entrust your Mental Wellbeing the no.1 priority
Stress is a natural part of life, but excessive stress can have negative effects on our physical and mental health. Mental Health is considered as the top most critical factor in our wellbeing. No matter how physically fit we are, if we are mentally fragile, then there is an issue. You have to make space in your day to look after your emotional strength. Integrate 'Meditation' or any form of mental wellness activity in your daily life. When practiced in a mindful manner, it helps reduce stress and anxiety, improves blood circulation and enhanced feeling of well-being.
2. Ensure you Sleep enough
Getting enough sleep is essential for our physical and mental health.  It's recommended that adults get 7-9 hours of sleep each night. The amount of sleep we need as individuals varies from one another. However, without enough quantity and quality of sleep, we subject our body and minds to trouble. Missing out on couple of days here and there may happen in our busy schedules, that's nevertheless is not sustainable. Lack of sleep can lead to fatigue, irritability, and difficulty concentrating. It also increases the risk of chronic diseases such as diabetes, obesity, and heart disease.. Include good sleep regime every day, also practicing good habits of going to bed shared by TIWIW in the earlier blog 'Secrets to your great night's sleep.'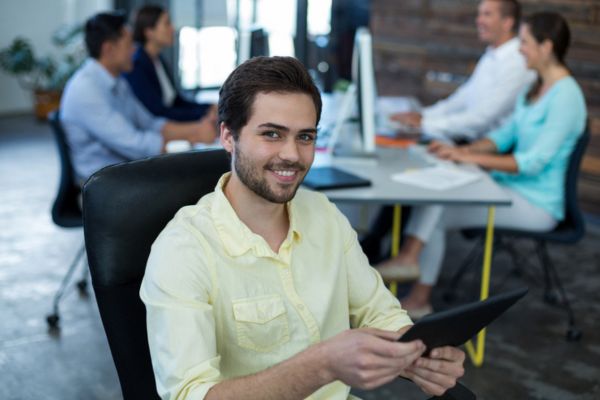 3. Escape the four walls, be with nature
A few moments spent outside your house or office, can help change your mood uplifting your spirits. The whole world experienced the pain and drawbacks of getting locked into four walls during the pandemic. Take a walk outside, spend few minutes quietly watching the beauty, listening to the sound and feeling the touch of nature. When consciously done, this habit infuses enthusiasm, boosts creativity and clarity of thinking.
4. Exercise to get moving
Any form of exercise as a daily routine is bound to lead to many benefits. Go for a walk, run or bike, dance, play a game, swim or do Yoga. It helps to manage body weight and moreover releases happy hormones endorphins whenever we put our body into some form of moderate movement.
5. Eat healthy and consciously
Eat to live and don't live to eat. What a powerful life Mantra this is! Be aware of your body's daily nutritional intake requirement and stay within the limits. Include plenty of vegetables, fruits, nuts, fiber in your diet. Overeating has harmful effects on body and is bad for the planet to as we go overboard in the consumption of the natural resources.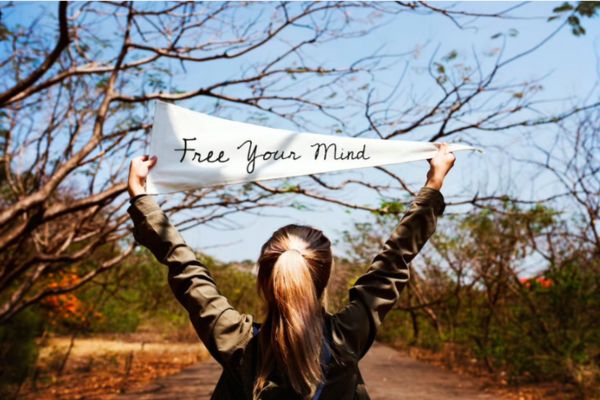 6. Empathize compassionately
Helping an elderly or someone needy is the simplest way to empathize. Volunteer regularly helps find a purpose in life. Having strong social connections is important for our emotional health. Connecting with people around in the community results in improving our social circle making us feel connected to others, satisfied and joyful. Count your blessings and be grateful for who you are and what you have.
7. Embrace a creative activity
Being creative inspires collective thinking and nurtures ideas and thus increases positive emotions. You are not expected to be an expert artist like Da Vinci, do what your heart loves and mind enjoys doing. Baking, gardening, playing guitar or singing – doing something creative elevates our mood and feeling good.
TIWIW suggests incorporating the tips we've discussed into your daily routine. You don't have to do everything at once; starting with a few strategies and building from there can make a big difference. And as you work towards your goals, don't forget to smile and laugh at every given chance – research shows that laughter can reduce stress and improve mood. Finally, keeping a "mindful diary" to record your actions, thoughts, and experiences. One day, this journal can help inspire you through your own actions making you feel proud, gratified, at peace and well!
Remember that small steps can lead to significant changes, so begin today and unlock the transformative power of motivation and energy in your life!