When you think of holidays and exploring the world, what comes to mind may be traveling. With economic liberalisation and bilateral diplomacy, world tourism has flourished drastically over the past decade. There are many reasons for people to go on a world tour.
Kitchens are made for bringing people together for tasting the best memories of life that last long.

TIWIWer
Some choose to experience the history and culture, some undertake visits to natural wonders of the world, while some want to meet new people and learn more about the way of life. Whatever is the driver behind the trip, enjoying local food delicacy remains as an integral part of tourism.  
World tourism also had led to cuisines crossing the boundaries. Mexican Paella, Italian Pasta, American Burgers, German Sausages are well embraced by Eastern world and Thai Tom Yum, Indian Tikka Masala, Korean Kinchi, Chinese Hotpot are loved by the Western world.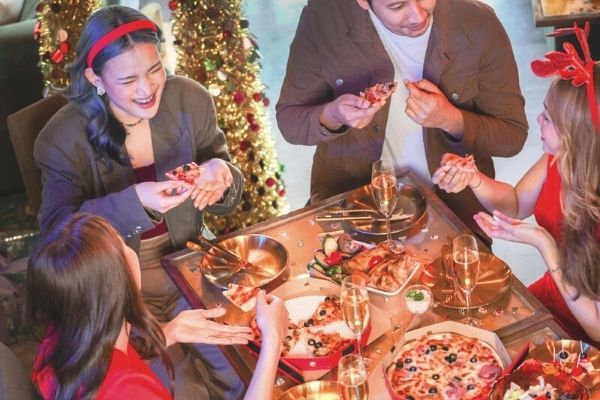 qOne of the biggest impacts of pandemic has been disrupting people's plan to travel around the world. We are craving to cross borders and experience something new and different. The world awaits tourism to get back to its normalcy, which appears to be still a couple of years away.
Bring the world to your Kitchen
As we are starting to regain some of our time again and looking to do activities with our friends and family wouldn't it be fun to take a culinary tour around the world right from our own kitchens! Why not take dinner and turn it into a full experience with music, food, drink, games and of course, dressing up in festive attires.
Begin the journey with a little research. Find out local favorites or popular must haves of the region and pull out recipes. We can also look into what drinks pair the best with the region. Get on to on line or off-line shopping cruise to buy signature ingredients you may need for specific recipes. Search for favorite group activities – games, dance, watching a sport etc. and build the playlist of the classics and trending music from the region.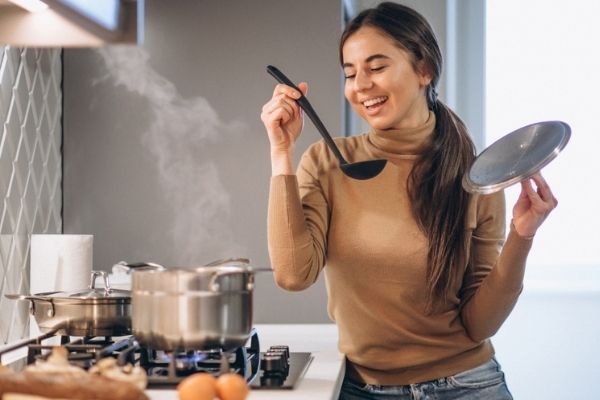 Few few key things to remember though; if you haven't cooked these dishes before, do a dry run before your guests arrive to figure out the proper ingredients and cooking times. Include your guests in the cooking and split activities between appetizers, mains, desserts and drinks. Make sure to have a lot of fun with any region you choose.
Recreating a trip to the UK may include cooking Fish and Chips, Meat Pies and Strawberries and Cream with the a playlist for the nights music from the Beatles to One Direction to include everyone's favorites (include plenty of Oasis for the 90's kids!). Setting up the decor with British flags, Liverpool Football gear and some classic Who and Stones Tees and you are all set to party like a bunch of football hooligans!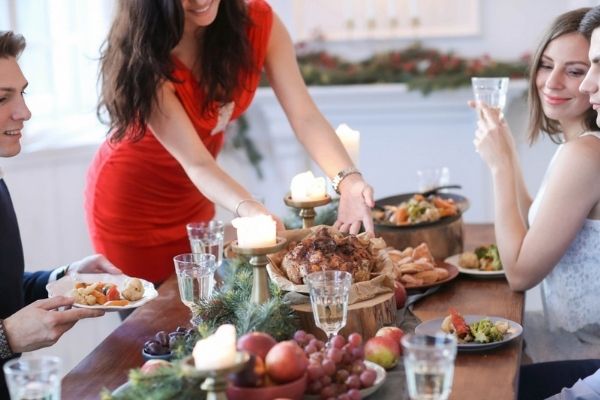 Choose to binge watch a Korean drama one weekend over a free flow of Korean Sake, fried chicken, kimchi, bibimbap.
Go for outdoor peddling with your bunch of family and friends ending with an American meal of Burger, Fries, Shakes and Beer.
Plan a Sunday brunch dedicated to Wine connoisseurs pairing with Cheese, crackers and Olives. Learn more about the world of wine while enjoying the company of family and friends. Red wine, White wine, Rose, Sparkling Champagne, Merlot, Cabernet Sauvignon, Pinot Noir, Chardonnay, and Sauvignon Blanc – there is so much to discover.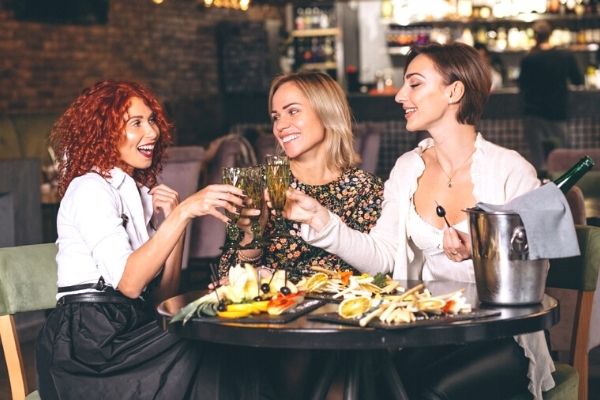 Summer time is the best time to welcome the aromas of barbeque from around the world over a chilled beer or sparkling lemonade. American BBQ chicken wings, Jamaican style BBQ chicken, Australian steaks, prawns, Indian Tandoor delicacies, Variety of mushroom grilled in Chinese style, Indonesian Satay – there is so much to choose from.
Express your wish and get it fulfilled
In its endeavor to make this world a better place, TIWIW always has something to offer. If you are craving for a cuisine, Express it and one of your friends or family member who is a pro will fulfill it for you. You are in need of a special ingredient for your recipe; click on TIWIW app and a friend will send it your way. Not able to think of a good playlist, don't lose your sleep; just put it on your wish list on TIWIW.
Every cloud has a silver lining. The world may not be fully open to welcome us all, but our kitchen certainly is open to welcome the world in.
Bring the aromas of the world in your kitchen and enjoy spreading the taste and love! Share your best moments with #TIWIWMOMENT
To get your wishes fulfilled, spread happiness
and adopt a conscious lifestyle, checkout the TIWIW App now!