We are social beings by nature, therefore friendships are a crucial component of our lives and can have a significant impact on our health and well-being. If you've ever had a friend with whom you could laugh, cry, and share your most private secrets, you understand the value of friendship. It's having someone in your life who can cheer you on when you're down and share in your triumphs. But making and keeping friends isn't always simple.
According to a 2016 study, after the age of 25, people frequently lose touch with others. With hectic schedules, diverse courses, life changes, and large moves, it can be difficult to stay in touch with everyone in your life. As time passes, our school friends and fellow alumni relocate to new cities, some to different countries, and some even fly across the ocean. It's fantastic to have friends from all over the world, but sometimes we just miss the good old days. We used to be able to simply drop by one other's houses and converse late into the night.
In forming new friendships, forget not old friends."

–Roman Proverb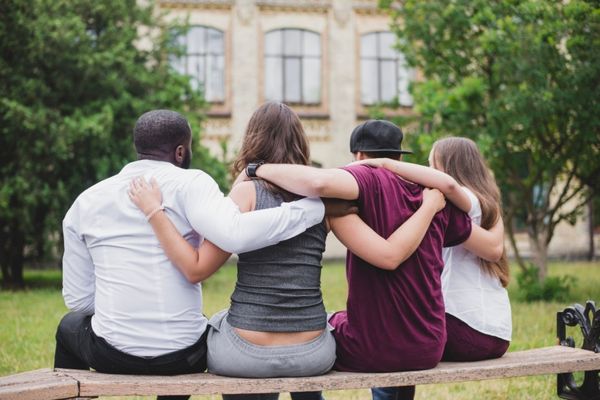 Some of your best memories include old friends. The memories might come to mind unexpectedly, leaving you wondering how that old friend is doing now. Keeping old friendships in your life has many benefits and allows you:
Reliving happy memories: Spending time with an old friend can help you recall and relive happy memories, adventures, and the deep relationships you formed during difficult times.
Providing a fresh viewpoint: Reconnecting with old friends can provide you with a fresh perspective on your life now, in comparison to how it was in the past. You might also gain insight into the past from someone who has gone through it with you.
Community building: Rekindling an old friendship might help you deepen your roots and feel more grounded in your community. A stronger sense of connectedness adds to overall well-being.
Just be yourself: Lifelong friends know you better than anybody else. You'll never have to impress them or put on a show for them. These are the buddies you can turn to when you're feeling down because you know they'll accept you for who you are.
Needless to say, it might be difficult to stay in touch and interact with friends who are scattered far and wide, as well as those who reside in the same city. Even if you don't have to travel across the ocean to visit, maintaining a close tie with each other might be difficult. It's critical to invest in friendships on a regular basis if you want to stay in touch in a meaningful way and create a stronger connection with people who have moved away.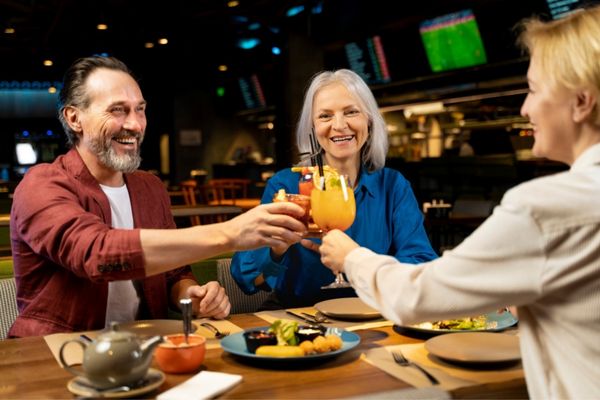 I love coming back home and seeing old friends and family. I would say it keeps me grounded.

– Coy Bowles
Few ways to reconnect with old friends
Reconnecting with an old friend can also be awkward because people change dramatically over time, and your reference point for friends may be very different from the person they are today. You may discover that your lives have taken radically different paths since you were younger, making it difficult to connect over your shared past when your current lives are so dissimilar. As close as you and your friend once were, your relationship may now be awkward.
We have some tips to move fast any awkwardness while reconnecting with an old friend:
1. Just Reach Out.
If you ever find yourself thinking about an old friend, just reach out! It might feel awkward at first but most people are happy to hear from and reminisce with their old friends. Connect with them through social media or text message if you're too nervous to make a phone call or to initiate a meet up. Follow up on one of their most recent posts to spark conversation about what they're up to. Slowly build up the relationship in a way that feels natural to you.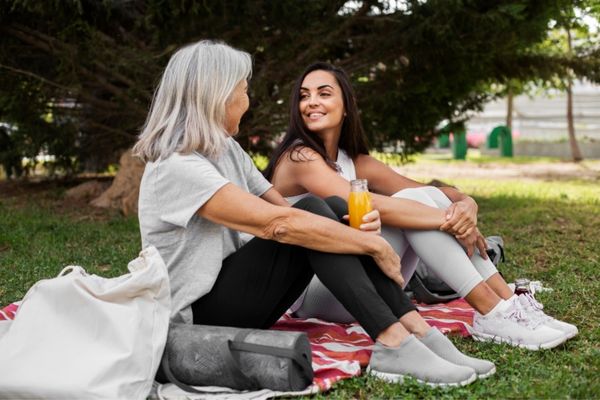 2. Move past differences
Don't dwell on conflicts or the reasons your friendship drifted apart. If it happens to come up naturally down the line, then feel free to address any possible hurt feelings. But, in the beginning, focus on what you had in common and the good times you shared together.
3. Show some love and thoughtfulness
If you're genuinely happy to connect with your old friend, make it a point to communicate that to them. Be warm and affectionate with them and let them know how much it means to you. Genuine warmth can help melt away some of the awkwardness that may build up in a relationship.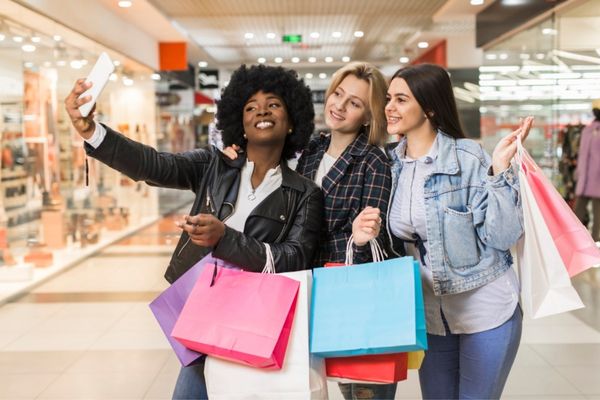 4. Bring back a fond memory:
Initiate conversation by bringing up a cherished memory or a funny time you shared. It will transplant you both back to that moment when you were close and help smooth over the "What are you up to now?" conversations that can sometimes be rigid.
5. Share your interest and make future plans:
As you chat with your friend, let them know you're interested in what they're sharing with you. Paying attention, asking follow-up questions, and empathizing with them can help you connect with them and get to know who they are today. As you end your conversation or your meeting with your friend, make future plans with them based on shared interests. Call on holiday and birthday and send gifts they would periodically throughout the year. Make sure not to miss any major birthday milestones or important events in their lives.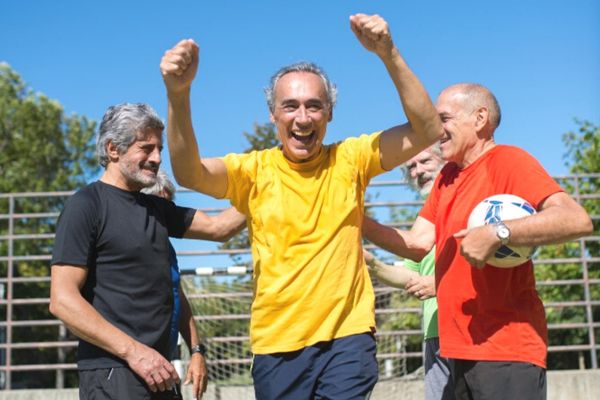 When You Shouldn't Reconnect with Old Friends
While keeping old friends in your life can be beneficial and enjoyable, there are some instances when you should avoid them. Only reach out if you can recall positive interactions with the person. Reaching out to harmful or toxic people can be detrimental to your well-being. Avoid reaching out to someone if your relationship with him or her was unhealthy or abusive. Taking the time to understand why you want to reach out can help determine if you're doing it for the right reasons.
Old friends are treasures that you should keep in your life. They know you in ways no one else does and can bring positivity to your life. If you've lost touch with old friends, reach out to them to reconnect. You'll be glad you did, but make sure you're not rekindling unhealthy friendships. It's a powerful connection, and you can both appreciate the benefits. These relationships can be hard to come by; so don't let go if you find one.
If you're having trouble knowing what are your friends likes and dislikes now, consider using the TIWIW app to help each other. With features like the wish list, events, and suggestions, the TIWIW app can help you easily keep track of your friends' current lifestyle choices and make sure you stay in touch. Download the app today.