Isn't it wonderful to know that the human adventure began with the help of one fruit-the apple-and that this exquisite fruit has been continuously transformed to keep the doctors away?
A table, a chair, a bowl of fruit and a violin; what else does a man need to be happy?

Albert Einstein
Aside from jokes, the link of fruit with humanity is highly important. The narrative of Adam and Eve sheds light on the fact that fruit was our first known diet.
One may agree that the food we consume today is getting farther away from nature. We knowingly or unknowingly include processed food items in our daily diet. Obesity, heart disease, and diabetes are all on the rise as a result of this diet. The goal is to avoid extensive processing and try to be closer to the original. The fruits along with veggies come in handy while we intend to stay close enough to Mother Nature and enjoy her warmth.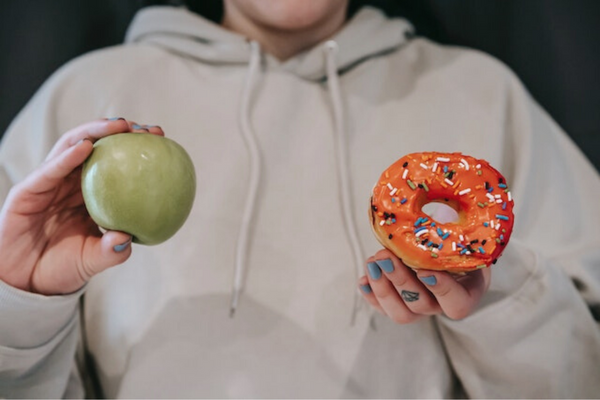 Fruits, in addition to their health benefits, also help to improve one's mood. A true fruit lover is a thinker. According to studies, the flavor of various fruits acts as a stimulant for the brain to think outside the box. Ladies are the lucky ones; because of their desire to keep their skin glowing, they end up eating more fruits, which helps them maintain their health and physique. Overall, fruits were there in our history, present in our present, and will be present in our future as food items, ornamental objects, and medication.
Colors of Fruits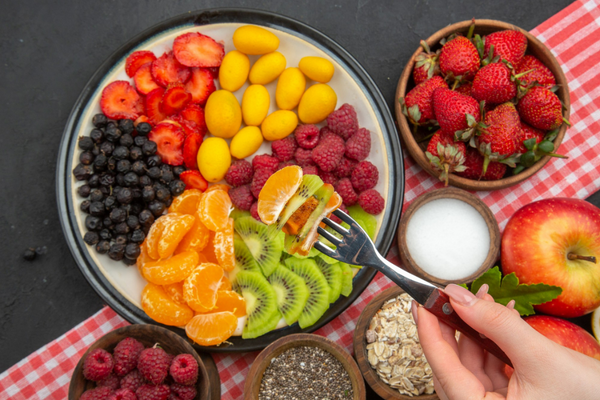 Fruits can be separated into two unique categories: nutritional fruits or calorie consumption and colored fruits, in addition to fresh fruits, nuts, and stored/ canned fruits. In terms of modern production procedures, fruits are classified into five categories based on their color.
Red Fruit
They are unique due to their high therapeutic value. Strawberries, watermelons, pomegranates, raspberries, and cherries, for example, have very low calorie and protein counts. Because of the presence of many organic acids, some red fruits have an acidic flavor. The presence of antioxidant properties and natural substances that prevent cancer, cardiovascular disease, and blood vessel issues distinguishes these red fruits. It is strongly advised to consume red fruits after meals because they help to reduce the rapid increase of fats.
Yellow Fruit
The color is caused by the presence of a pigment known as beta-carotene. These are experts at keeping our defense system strong. The presence of antioxidants in yellow fruits contributes to the health of our cells, skin, vision, bones, and immune system. Yellow plums, lemons, melons, peaches, pineapples, and oranges are among the fruits in this category. These fruits help to preserve tan and have a soothing effect on the skin. Beta carotene is a pro vitamin that protects tissues and the immune system.
Fruit… it's just God showing off… Look at all the colors I know!

Dylan Moran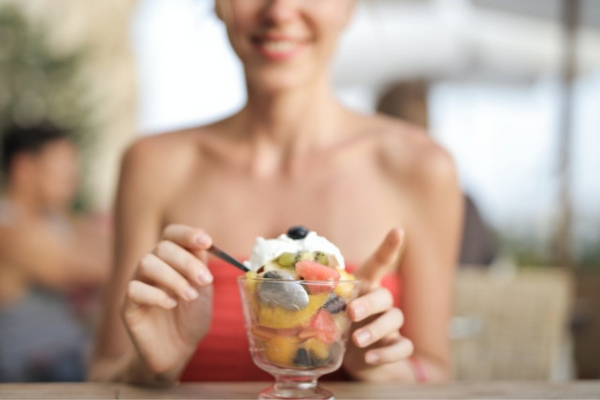 White Fruit
White fruit, such as apples, pears, bananas, and coconuts, are extremely important because they have the potential to reduce stroke risk. They are high in sulfur, potassium, and vitamin C. They also act as blood thinners. White fruits have anti-cancer and cardio-protective properties in addition to strengthening bones and lowering cholesterol levels. They are also high in fiber.
Green Fruit
Due to the presence of Chlorophyll, the color of these fruits is green. Green fruits are very rich in Vitamin C that helps in keeping neurological diseases and cancer at bay. Grapes, Kiwi and limes fall under this category. Green fruits are rich in magnesium. This is a very important mineral that helps the metabolism of carbohydrates, stimulates the absorption of calcium, phosphorus, sodium and potassium, regulates blood pressure and helps in the smooth transmission of nerve impulses.
Violet Fruit
This category contains currants, wild plums, and blueberries. They are well-known for reducing inflammation and protecting cells from damage. These fruits are popular for their anti-aging properties as well as their role in proper urinary function. This fruit category also contains a lot of vitamin C, potassium, magnesium, and soluble fiber.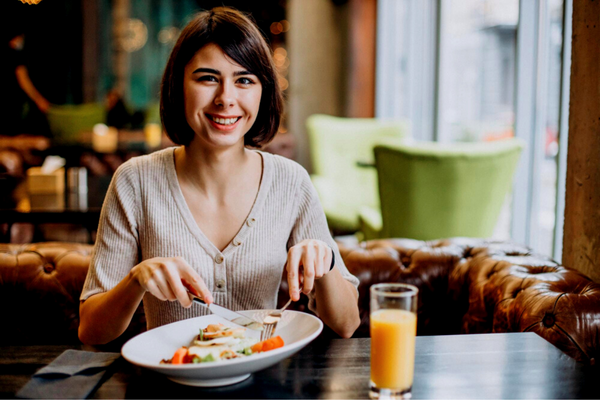 Your conscious fruit choices can improve your health while also benefiting the local economy, community, and planet.
Before turning into a fruit lover, don't forget to take a pledge to be a conscious consumer. Choose the right fruit and consume the right quantity for your health.  Buy from local farmers who grow the fruits according to the region's climatic conditions, giving you the opportunity to feel, select, and justify the value for your money.
Local farmers make certain that their fruit is picked at its ripest when it is the most delicious, and that it is sold within 24 hours or less. The flavors are noticeably better than fruit that was harvested early and shipped thousands of miles to be distributed at a retail store days later. Buying fresh, local fruit benefits the local economy because the money "stays close to home" and supports local jobs. Local fruit has a lower carbon footprint than fruit that has to be transported long distances. Purchasing local fruit also contributes to the preservation of farmland and open space.
We must consider ourselves fortunate to live on a planet where nature looks out for us in such a manner. We simply need to adopt a lifestyle that makes wise use of Mother Nature's valuable resources. What are we waiting for? Let's be a Fruit Lover from today!